Kia reveals key details about new electric vans
Korean auto maker Kia intends to become a leader in the field of commercial electric vehicles, and a large part of that strategy involves the rollout of electric commercial vehicles, including the company's first electric van. This follows the company's launch of the Niro Plus, a taxi and ride-sharing vehicle that was released to the South Korean market in April 2022.
Dozens of new kinds of Kia electric vehicles are set to hit the streets by 2030, including a range of vans and pick-up trucks. The company aims to be a global pioneer in the field of electric vehicles by then, with a series of plans and rollouts scheduled for the decade ahead. Kia's first purpose-built electric van has been given the code-name SW, described as a mid-sized model that will be built on Kia's scalable eS electric skateboard platform.
Kia is to begin construction of a new factory, with production expected to start in 2025. The factory will be located at Kia's Hwaseong manufacturing site in South Korea. The company will first assemble mid-size, purpose-built vehicles. After that, it is reported that Kia will introduce autonomous "micro-size" vehicles, along with shuttles and hybrid vehicles that can be operated as a service station or shop.
Kia has revealed that the factory will initially be able to produce 100,000 vehicles. This number could be scaled up to 150,000.
"We will initially explore new markets with derivative PBV models, then gradually expand our presence in global markets with dedicated PBV models featuring autonomous driving technologies", explains Kia CEO Ho Sung Song. The PBV initiative is part of a wider plan valued at around €23.7bn (US$25 bn), to pivot the company towards mainly producing electric vehicles.
Kia builds on announcement of Niro Plus
Kia revealed its first purpose-built vehicle in late April 2022. The Niro Plus represents the company's first step towards Purpose-Built Vehicles, and reports revealed the vehicle would soon be released for taxi operators in South Korea. The model is also being offered to business owners who are on the market for car-hailing vehicles with a zero-emission drivetrain. The vehicle has also been offered to private owners.
The Kia Niro Plus was based on the standard Kia Niro, with a range of modifications. The length has been increased by 10mm (0.39 inches), and the height increased by 80mm (approx. 3.15 inches).
It is reported that the concept behind the Kia Niro Plus is to offer maximum rear space in the vehicle, with thinner seats and door trims. Kia has also made an effort to boost accessibility features, with an all-in-one display installed to integrate the vehicle's functions in one place.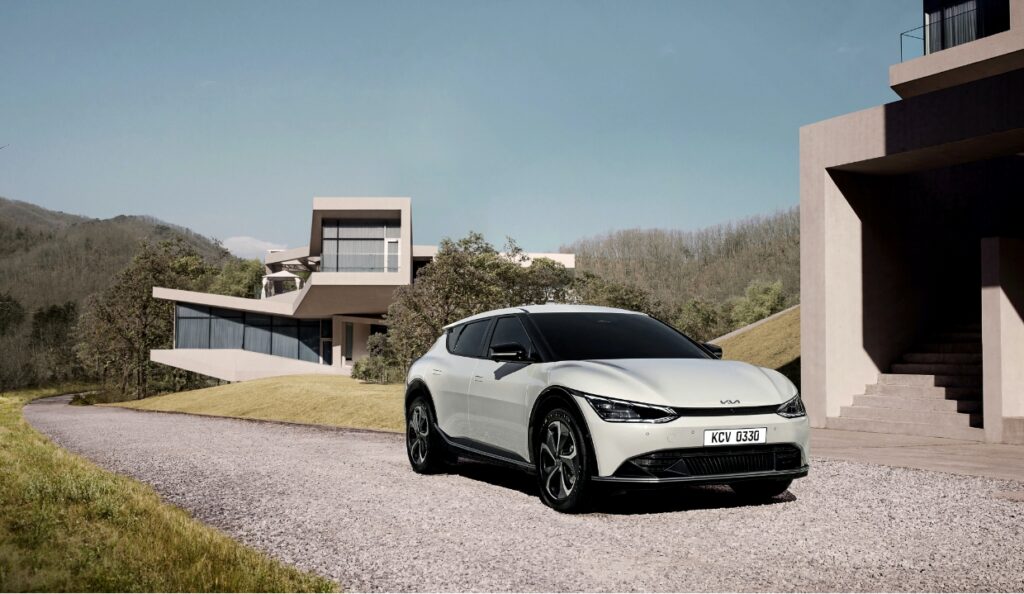 Smart manufacturing with "E-Forest"
Kia has introduced a new smart factory ecosystem named E-Forest. This ecosystem reportedly "pursues innovation in manufacturing systems by organically connecting everything to realise customer value", as explained by Automotive World.
The E in the brand name apparently means progress in terms of efficiency and economics, as well as the ambition to innovate through technologies like robotics, artificial intelligence and information and communications technology. The "Forest" refers to "an ecosystem that harmonises all these elements to function as one".
Looking toward the future
Kia intends to introduce a range of innovative initiatives to help the shift towards sustainable mobility, with programmes like The Ocean Cleanup project and the Blue Carbon project highlighted as key examples. Kia is a member of the Hyundai Motor Group, which itself aims to sell 3.23 million electric vehicles a year globally by 2030.
…
Read also: SUSTAINABILITY AND CLIMATE NEUTRALITY TOP ISSUES HIGHLIGHTED BY NEW SHIFT MOBILITY STUDY