Groundbreaking new e.wave X electric car launched by Neymar @ IFA NEXT event
Soccer star Neymar Jr was present on the IFA NEXT stage at the iconic "Kraftwerk" in Berlin on 5 May, 2022 for the official launch of German independent electric car company e.Go's next generation model: the e.wave X.
Martin Ecknig, CEO Messe Berlin said: ""IFA NEXT is the innovation hub of IFA Berlin and takes both industry and the public truly to the edge of innovation. It's here where you find the smartest technologies, and sustainability of course has to be at the heart of it. It's here where you see the biggest crowds and get the biggest buzz. That's why IFA NEXT is the perfect platform for e.GO Mobility's e.wave X."
German TV host Johannes B Kerner introduced e.GO Chairman Ali Vezvaei – a former engineer – with a vision for sustainability, explaining that the car was his idea.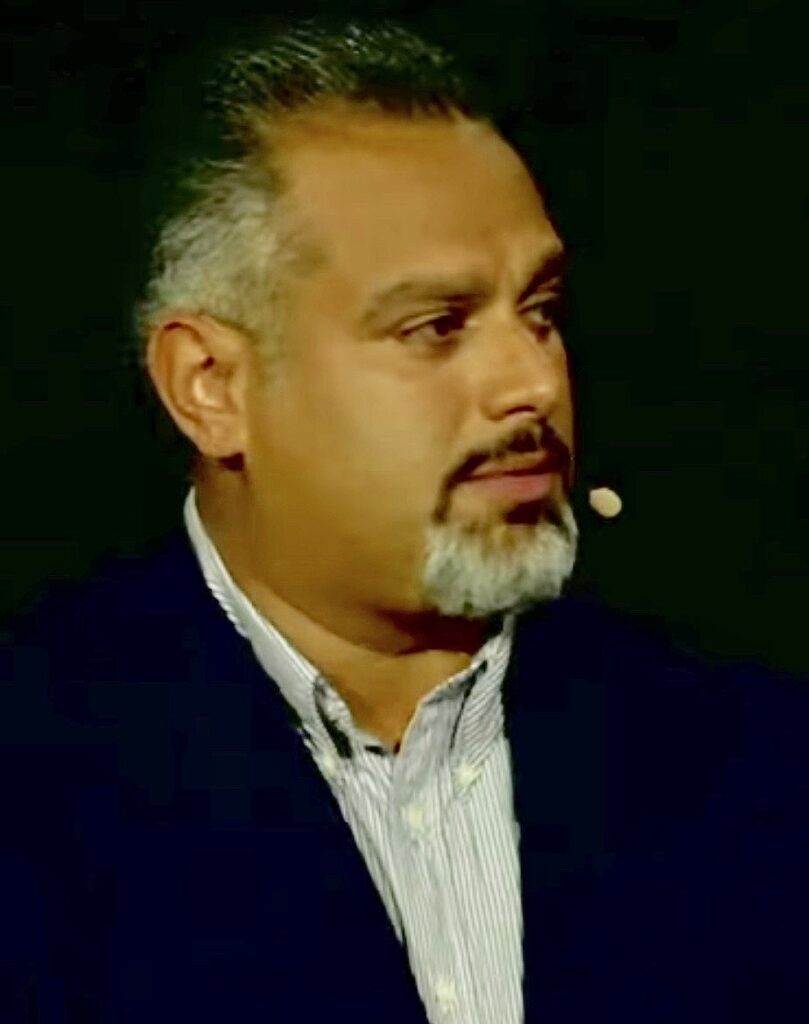 "Small correction," explained Mr Vezvaei. "The idea is not mine. It belongs to 400 people in Aachen, working day and night, to make this a reality. I just happen to work for them and work with them to make sure we provide the right support and the right platform for Germany to do it one more time – to deliver on innovation and technology."
"I'm an engineer by heart before I started investments and of course I have a natural gravitation to technologies that are disruptive and are solving a problem or two for our world – making the world a better place for our children.
"At e.GO, we do all of that. We disrupt not only the product, but also the production and the ecosystem, and we do all of that just to make sure that we offer a true lifecycle sustainability for our urban transportation.
"The acceleration of sustainable mobility is front and center, not only for the future of our planet but also to navigate the tectonic shifts that we are experiencing globally."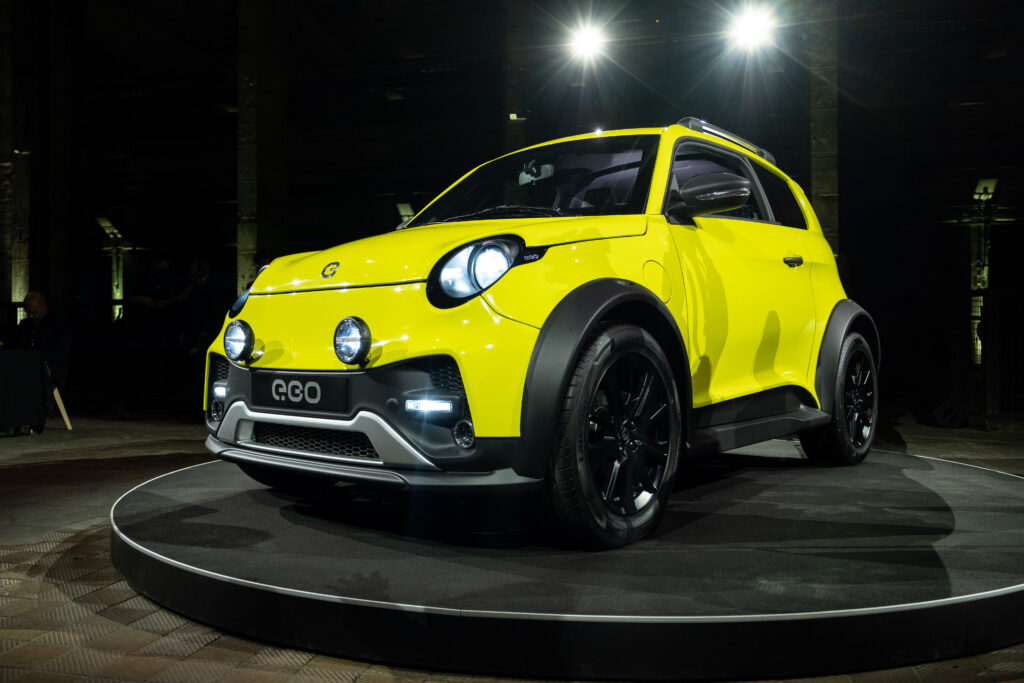 The stakes are high, as it's been almost a century since Germany had produced a new car brand. As Mr Vezvaei explains: "e.GO is, I think, the first one in Europe that has done this, and has already produced more than a thousand cars. We are very proud that German engineering, talent and innovation once again delivers success."
A different production concept
The solution for sustainable mobility lies in utilising products more and longer; not throwing them away but putting them into a renewing and reusing circle that is designed to optimise the use of resources, explains the brand on its official website, adding that this requires innovation right from the start… in product, in production and the entire eco-system that goes with it.
e.GO Mobile is thus working on building electric cars in a manner that is unique in the industry, leveraging advanced robotics, tech-first Internet of Production IT architecture and very innovative exterior concept that not only is more resistant to dents and scratches but also the possibility of changing the exterior (re-skinning) to offer different colour choices for the same vehicle over its life cycle.
Mr Vezvaei explains that his company has a decentralised production plan. "We've basically democratised the production of electro-mobility. Every nation that wants to build an electric car, we empower them to do that for a fraction of the cost and half the time."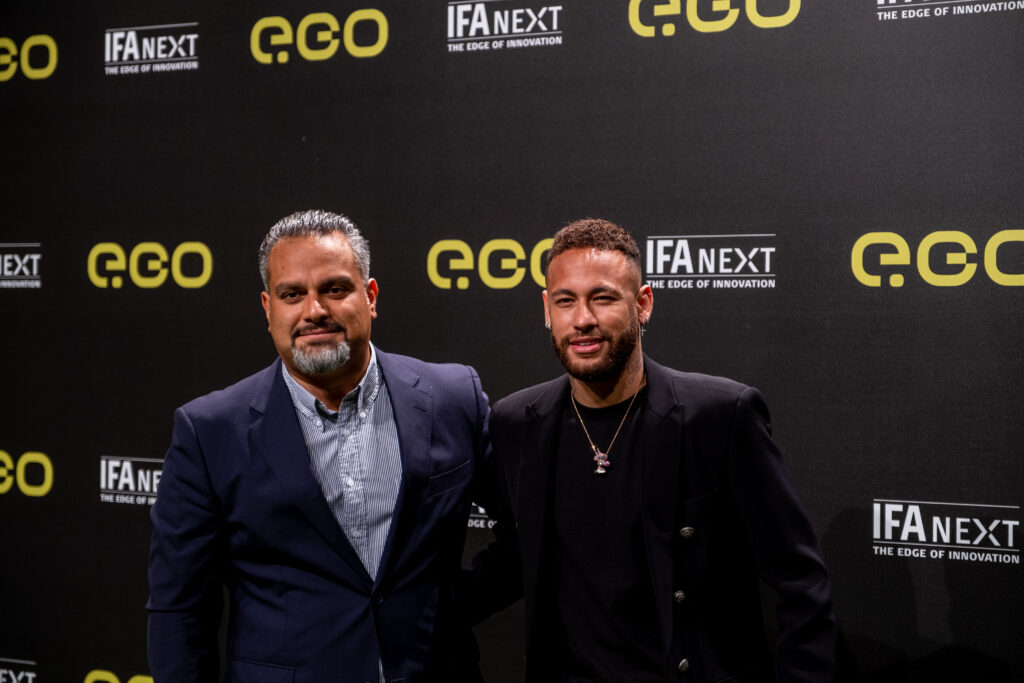 Packed with innovation, sustainability, and circularity at its DNA, the e.wave X offers far more than just a means of transport, but a true lifestyle. This is also a pivotal point towards the further development of sustainable mobility for the brand ambassador Neymar Jr., who explains, "Watching how this special electric car is being built is like looking at 3D art being performed in minutes. This is not just a car, it is a statement that combines innovation and purpose into a lifestyle choice."
The e.wave X at first glance
According to an brand, the e.wave X has "Stylish LED headlights, frameless doors and optional cool 18″ aluminium-alloy wheels. At second glance: A good crossover feel evokes 'have to have' impulses from the lightweight rugged polymeric exterior to the additional high beams. An additional roof rack is second to none. As the most subtle and compact 4-seater in its class, it is easy to park almost in any spot, making it ideal for the urban reality. Thanks to a rear-view camera and intelligent parking sensors, this is now even easier."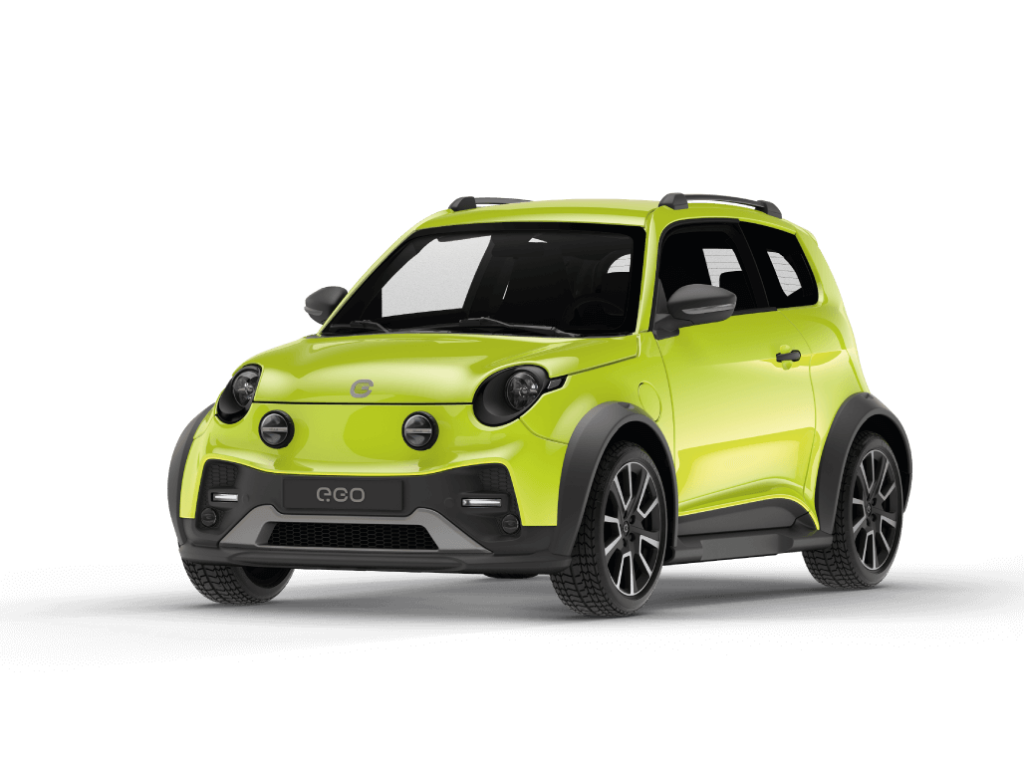 The e.wave X is purposely designed to offer practicality with purpose. To cater to the modern urban needs with the optimised dimensions for a 4-seater that fits into almost any parking spot; amazing driving dynamics that make driving fun; smart and optimally sized battery solution that offers convenience and is not dependent on the availability of that special charging infrastructure that are anyway not available in many countries around the globe.
"The ultimate goal for all of us as vehicle manufacturers must be to build vehicles that are fit for purpose, designed to last with optimised re-usability characteristics," says Vezvaei. "The reorientation must go beyond just the product and encompass our way of life."
Tech specs
The battery is specifically designed for urban mobility. With unique design and smart features, the company claims it is determined to optimise the ecological footprint across its life cycle and to reduce the exposure to the inevitable global constraints. The battery is recycled after use and given a second life as storage for renewable power systems.
The high-quality polymer skin offers economic advantages in addition to its shiny colour intensity. More resistant to scratches and dent due to innovative solid-coloured and unpainted material. The raw materials used can be separated at the end of their service life and are therefore recyclable.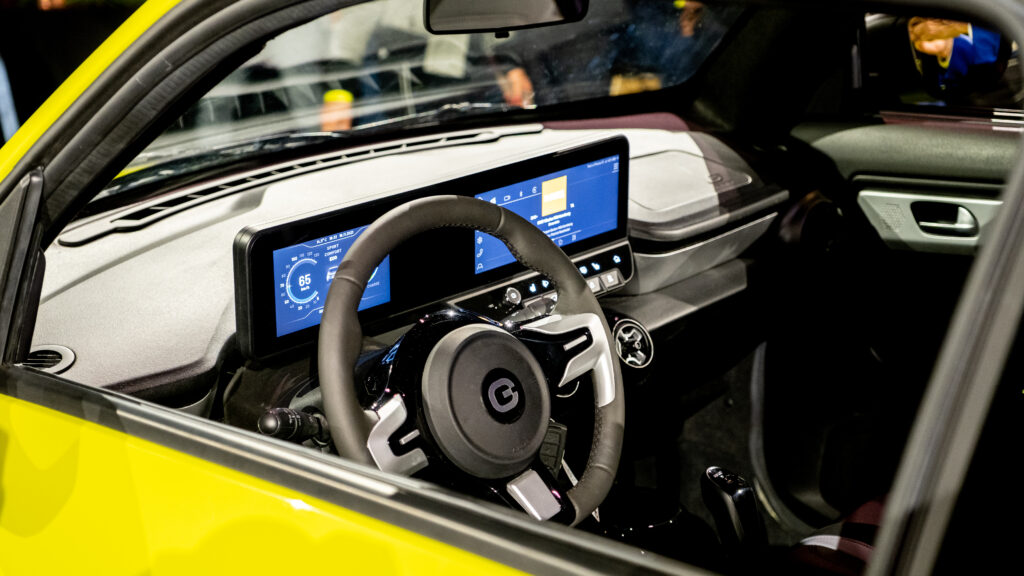 The state-of-the-art 80 kW powertrain gives drivers a unique electric driving experience. The rear-wheel drive not only keeps up in city traffic, but drives as sportily as much higher-powered vehicles. Enjoy pure driving pleasure.
The vehicle is in the EU homologation process and homologation is expected to be completed in summer 2022. The first deliveries are scheduled for the end of 2022.
The reservation campaign has thus now begun. Customers have the opportunity to reserve a vehicle on the e.GO Website or via e.GO Connect App., and courtesy of the "Green on and off the pitch" campaign, any reservations during the first 10 days are at zero cost. e.GO Mobile also unveiled a limited edition – NJr.10 – with only 31 units to be produced globally. Reservation will begin on May 31.
…
Read also: SUSTAINABILITY AND CLIMATE NEUTRALITY TOP ISSUES HIGHLIGHTED BY NEW SHIFT MOBILITY STUDY