Take-Two to Acquire Zynga for €11.2 billion
In one of the biggest gaming deals to date, Take-Two Interactive is set to acquire Zynga. The acquisition, valued at around €11.2bn (US$12.7bn), will make Take-Two one of the biggest mobile game companies in the world. 
Take-Two is a holding company famed for titles such as Grand Theft Auto and Red Dead Redemption, with a respected reputation in console gaming. Zynga is a market leader in mobile gaming, with popular titles such as Farmville and Words With Friends. The €11.2bn ($12.7bn) cash-and-stock deal was announced on January 10. 
One of the biggest gaming deals ever
Take-Two reportedly offered around €8.68 (US$9.86) per share of Zynga. After the announcement, shares in Zynga rose significantly, by 46%. In a statement, Take-Two CEO Strauss Zelnick said "This strategic combination brings together our best-in-class console and PC franchises, with a market-leading, diversified mobile publishing platform that has a rich history of innovation and creativity".
Officials at Zynga concurred in a tweet. "Combining Zynga's expertise in mobile and our next generation platforms with Take-Two's best-in-class capabilities and intellectual property is a game changing opportunity for our industry", they said.
Take-Two noted that it expects around €88 million ($100 million) in annual cost savings within two years of the deal being finalised. In an unspecified timeline, the company predicts savings that total upwards of €439 million ($500 million) in adjusted revenue.
As well as this, the Take-Two board will grow from eight to 10 members, with two additions from Zynga's board. It is reported that the deal will be closed by June 30, 2023.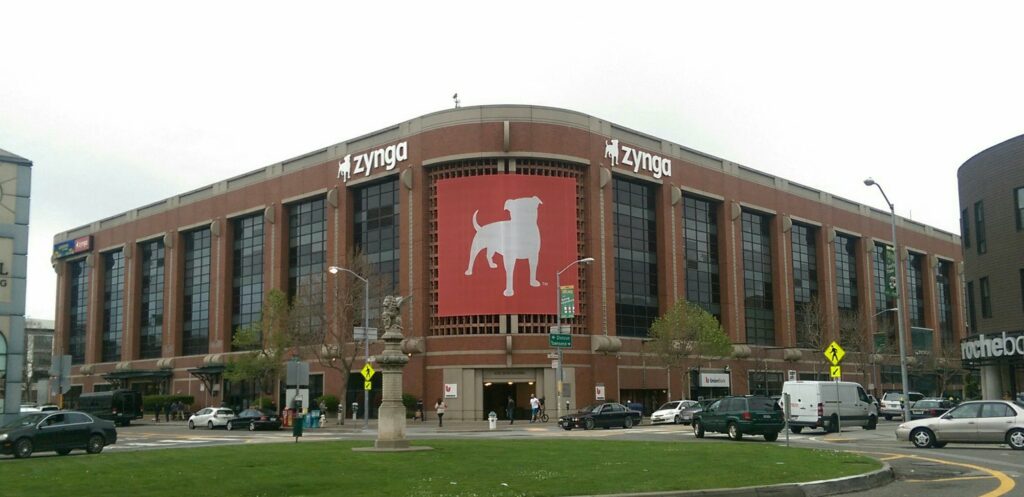 A gold rush for the gaming industry
The video game industry has seen something of a boom within the past two years. The impact of lockdown reportedly increased gaming industry revenue by 20% in 2020, to a total value of approximately €153.87bn (US$174.9bn). At the tail end of 2021, Accenture reported the value of the gaming industry to be €250bn. With lockdown restrictions easing in many parts of the world, mobile gaming has become a go-to market for major developers and publishers. 
Last year, Electronic Giants completed an acquisition of Glu Mobile for €2.11bn (US$2.4bn). The deal is sure to establish EA, with major titles such as FIFA and Battlefront, as a bigger name in the world of mobile gaming. The deal is set to add growth to EA's mobile business, with a network of 100 million monthly active players in the mobile world.   
This followed an acquisition of British racing game specialist Codemasters, at a value of around €1.06 billion. The deal was completed in February 2021, and according to reports, EA even outbid Take-Two to acquire the company. In a true sign of how competitive the mobile gaming industry has become, Take-Two was apparently far into the deal, with reports stating that the publisher had predicted to acquire Codemasters by January 2021.
What the Take-Two and Zynga deal means for both companies
With this acquisition, Take-Two will add a range of popular titles to its already-impressive portfolio. Among the new titles are Farmville, Words With Friends and High Wheels!.
There is more to the deal than just acquiring games, though. Take-Two will reportedly have access to Zynga's resources in building free-to-play mobile titles. This means that Take-Two could take games like Grand Theft Auto and make them mobile gaming properties. Zynga CEO Frank Gibeau will reportedly lead operations for Take-Two's mobile games.