Unihertz showcases its latest smartphone
Unihertz has revealed its latest smartphone Luna, a sleek and stylish mobile device available from next month
Shanghai-based startup Unihertz specialises in niche-market phones running on Android. The company last month announced the launch of its new smartphone Luna. The device is currently available for pre-order and will start shipping in April.
Luna under wraps
Unihertz built up expectation about its novel device by initially not revealing much about it, except for the fact that it would represent a design departure for the firm. Speaking earlier this year, the company said: "At present, the detailed specifications of an upcoming smartphone are kept secret, but it's a brand-new design direction for Unihertz and, like all of its prior products, Luna would stand apart from every other phone on the market."
The company's 14 current smartphone models include its most popular 3-inch tiny smartphone Jelly 2, the Android Qwerty phone, and Tank, the firm's outdoor phone with a 22000mAh battery.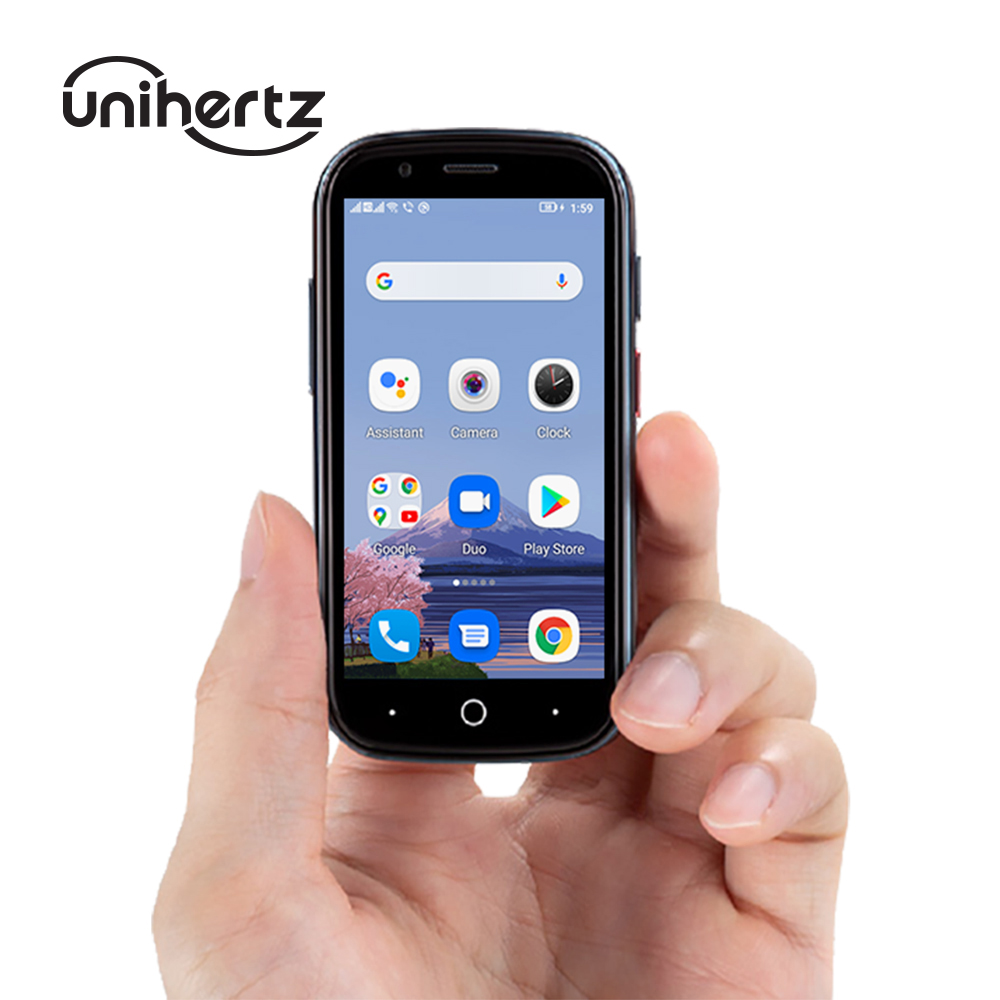 With the idea that technology should serve humanity, the firm continues to explore diversity in its various mobile devices. "These mobiles are not only visually appealing, but they also include a variety of features that cater to the demands of users of different ages, professions, and interests," the firm claims.
Founder and CEO, Stephen Xu added: "We can supply mobile phone customisation solutions for various groups of people and we want to further expand the business and enable more companies and consumers that have such needs to notice us."
Crowdfunding origins
The firm originally came to the general public's attention in 2017, with the release of its first crowdfunding campaign for the Jelly phone. Prior to the introduction of that model, Unihertz had been producing and providing end-to-end mobile solutions for third-party domestic and international companies since 2003.
"We have a team of R&D personnel with rich professional experience who can provide a complete set of comprehensive mobile solutions, from software design to manufacturing," said Xu. "Through this exhibition, we hope to develop our business and offer the most comprehensive mobile solutions that address customers' needs."
Innovative designs for niche audiences
The startup has made a name for itself with its original and often quirky mobile designs, each set out to please a specific niche audience. For example, the Titan Pocket, which sports an old-school QWERTY keyboard and is popular amongst former Blackberry users and people who use their phones mainly for texting.

The firm's other keyboard-based model, the Titan Slim, is designed for keyboard lovers as well, yet provides users with a more typically smartphone-sized screen.

Another unique model the company offers is the Jelly 2 phone, a tiny smartphone with a 3-inch screen for those who prefer not to have the huge screens currently on offer in most smartphones. This model is promoted as a portable smartphone that can easily be transported anywhere.
In addition, Unihertz phones tend to be reasonably priced with most models available at under 300 dollars.
For more Communication news, click here.