Interview: The road to Net Zero
Paul Hide, Chief Executive of the UK-based Association of Manufacturers of Domestic Appliances (AMDEA), explains that the Covid-19 pandemic had a positive effect on sales of both major domestic appliances and small domestic appliances in the UK.
Mr Hide says if there is one thing the extraordinary and turbulent past two years has clarified, it is that appliances, large and small, are very much seen as essential items in every home's make-up. The changes to how we live our daily lives has resulted in an increased perception of the value of appliances in the home. Sales of appliances across virtually all categories increased during 2020 and again in 2021. We asked him to tell us a little more about how has the UK appliance market has performed in the past two years.
Sales of large appliances, based on AMDEA's sales-in tracking, have risen by over 10% in volume versus pre-pandemic 2019 annual sales, that's over one million additional large appliances sold across the UK, a market that exceeded 13 million units in 2020, the largest market size we've ever recorded. Add in the 66 million small appliances sold and we have a market valued at over £8bn (€9.6bn).
Many AMDEA members and their retail partners have enjoyed record sales over the past two years and that is something that probably none of us would have predicted when we locked down for the first time two years ago.
It's recognised that this strong growth cannot continue for ever, so what are the challenges facing the sector?
We face the 2022 realities of global supply disruptions, microchip and semiconductor shortages, inflationary price rises and record levels of squeeze on household disposable incomes. 
Manufacturers are well aware how frustrating product shortages and lack of exact incoming dates can be, but these are global issues, outside of any one manufacturer's control, so don't always shoot the messengers. AMDEA expects to see a market opportunity this year very similar to that last two in sales volume and probably higher in terms of sales value due to enforced increased selling prices, so whilst supply is finite, data proves that supply has grown, not fallen.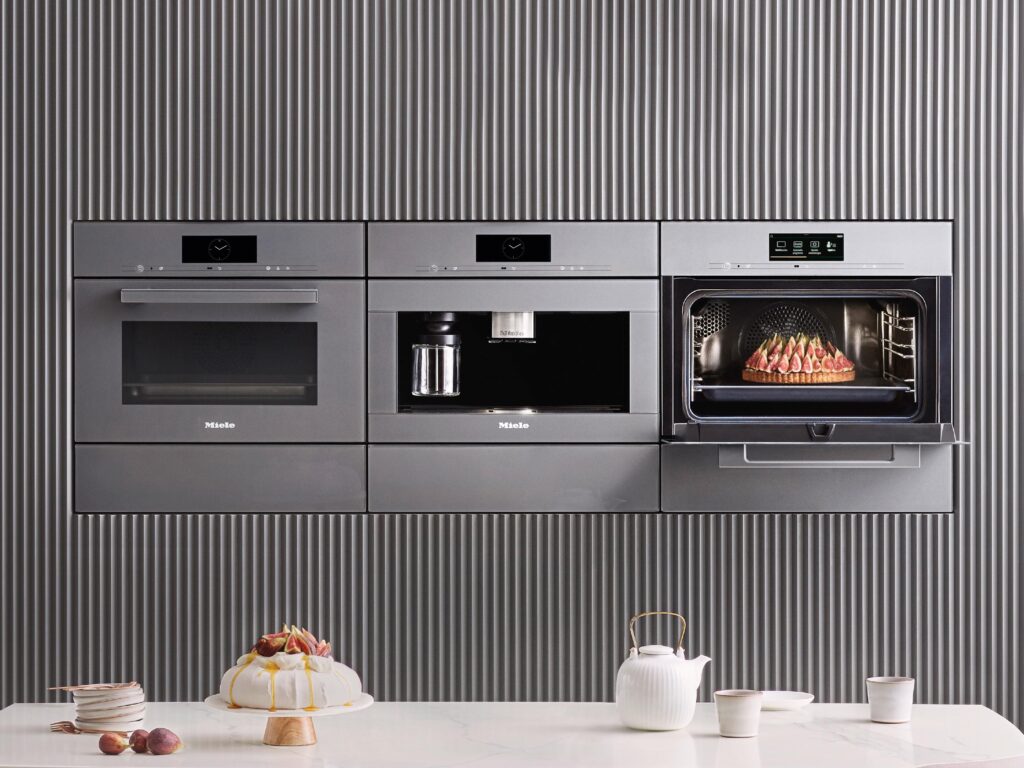 Appliances are, of course, ubiquitous. Estimates suggest that within the 28 million UK homes there are at least 170 million large appliances and over 300 million small appliances. More than 98% of UK homes have at least one large appliance.
What role do appliances play when it comes to sustainability?
Appliances have a critical role to play in future sustainability, in helping achieve the net zero home; in fact it cannot be achieved without reduced appliance efficiency which, on average, accounts for around 15% of a home's overall energy consumption. Continual improvements in appliance efficiencies, reducing energy and water consumption, will play a key role in driving down the overall household carbon footprint and environmental impact. 
Over the past decade, householders have embraced improving energy efficiency. We are all using more efficient appliances and insulating our homes to a greater degree, reducing costs and emissions.
New homes are being built to far higher energy efficiency standards than before. Smart electricity meters are in operation in more than 16 million homes and around half of UK households have a water meter. Appliance efficiency has increased greatly over the last decade and has played a positive role in helping keep overall household running costs and CO2 emissions down.
Washing machines now use, on average, 6.5 litres of water per kg versus 10 litre per kg, 15 years ago. New washing machines can detect half and quarter loads of laundry and adjust their fill accordingly. Manufacturers have improved the efficiency of water consumption of washing machines by a huge reduction of up to 40% in just over six years, so we are already seeing big improvements in the efficiency of modern appliances over those purchased not so long ago.
How are customer demands changing?
AMDEA surveyed 2,000 households last year as to their attitudes and beliefs relating to sustainability. While valuing their home appliances and wanting to do the right thing to combat climate change, British homeowners are still shaky on the facts and how the two connect, so, this presents a great opportunity for you to engage them in a conversation and potentially a sale.
Almost three-quarters (74%) of people believe sustainability means ensuring new products they buy are made using carbon neutral processes. Yet nearly two-thirds (61%) of homeowners were indifferent to a manufacturer's environmental credentials.
Just under half (48%) believed manufacturers have made some progress, 31% did not think they have made much or any at all and the remaining 20% didn't know or were unaware this information is available.
What advice do you have for retailers?
Now is the time to ensure that your customer conversations on sustainable appliance purchases are set at equal priority to features, performance and design. Your customers will expect, even demand this information and are likely to end their relationships with suppliers and retailers who fail to actively support sustainable purchases.
Many electrical retailers are now increasing their focus on delivering full-service kitchen design and installation services. This 'one stop shop' approach can create a significant sales uplift in value and margin, makes life easier for your customer and expands the opportunity for you to co-ordinate sustainability improvements across a range of solutions. Does your business model reflect the way the market and your customer's demands are changing?
There is a challenge in the UK when it comes to recycling small domestic appliances. What can you say about that?
It is estimated that there were 155,000 tonnes of small electricals thrown away in the general waste in the UK last year, that's over 5kg for every home in the UK. The UK does already collect one million tonnes of WEEE per year, but a change in consumer behaviour and actions that make it as simple as possible to dispose of no longer required electricals can make a big additional difference to the amount of WEEE captured and recycled, a major improvement in reducing the end-of-life environmental impact.
This industry has been instrumental in driving initiatives that support local small waste collection from households and campaigns to ram this message home. The Material Focus organisation, funded from the WEEE compliance fee and directed by producers, is already planning to spend over £10m (€12m) on collection boosting activities, including funding local authority initiatives and regular consumer campaigns on the need to recycle to continually reduce the un-recycled electrical waste.
Tell us more about the road to Net Zero.
No one in the global appliance industry is under any illusion that the path to net zero for the total circular economy cycle of appliance manufacturing, shipment, use and disposal is a must achieve goal and that the pace of change needs to accelerate. 
Increased access to extended life repairability is one part of that, but most important is appliances that can offer a net zero cradle to grave footprint.
This is a challenge that requires joint and collaborative action, it's not down to the manufacturers alone. We can expect increasingly challenging global regulations and incentives that will push all industrial sectors towards net zero. Governments will want to have a key say in the pace of change, laying the foundations upon which a net zero economy can evolve within the challenging time frames that have been committed to.
All sectors will need to play their part, from shippers, to logistics and supply chain service providers.
And finally, we're all consumers, householders, and we have to take individual responsibility for our own actions. There are many small steps we can all take that collectively make a big difference. From choosing the right appliances for our needs, not a fridge larger than required for example.
We need to encourage greater use of the eco settings manufacturers have designed, especially on washing machines and dishwashers. And, most importantly, we need to separate all our end-of-life electrical goods and ensure they reach a designated recycling point. It is just not acceptable to throw any used electrical item, or battery into the general waste. We all have a role to play in changing the culture to one of greater personal responsibility.