Small domestic appliance market set to grow at 13% CAGR through 2030
According to a new report by by Research and Markets, the global small domestic appliance (SDA) market is forecast to reach $581.6bn (€508.5bn) by 2030, registering a CAGR of 13.0% from 2021 to 2030.
The main drivers for growth include growing demand from an increasingly urbanised population, increased personal disposable income, and affordable credit facilities. Another significant factor in the upward trend is a surge in innovation in home appliances, encouraging consumers to replace their old models with new "smarter" versions.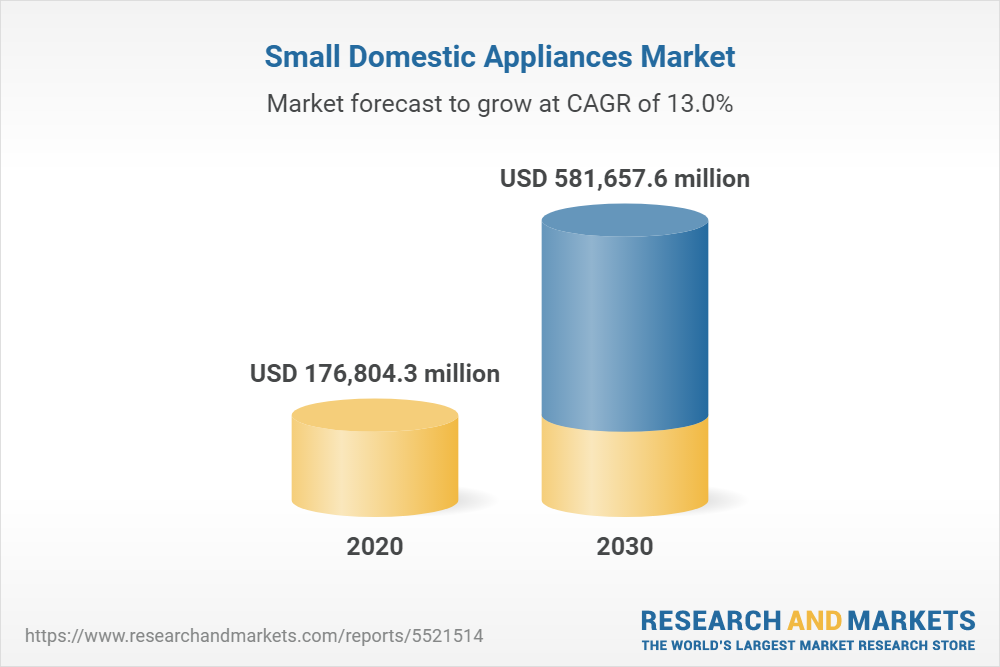 According to Research and Markets' report, the COVID-19 pandemic has also positively impacted the overall growth of the small domestic appliances market.
It says that during the lockdown period, people were choosing to invest in their homes, including the replacement of their old appliances with smart and advanced models.
In addition, due to an increased focus on health, small domestic appliances that promote greater levels of hygiene also saw an uptick.
Europe gained significant share in the global small domestic appliances market in 2020 and is expected to sustain its share during the forecast period, the report said.
A considerable growth rate is anticipated for new, advanced and smart residential and commercial appliances for the residential and commercial segment. In addition, there has been a huge increase in demand from the major countries in Europe such as France, Spain, the UK and Russia.
Increasing preference for a hassle-free lifestyle and growing industrial application of air purifiers and vacuum cleaners, are all supporting the growth of small domestic appliances in the region, the report stated. Product innovation and quick adoption for the technologically advanced appliances are further adding to the growth of the small domestic appliances market in Europe.
At the same time, high prices and high popularity of both residential and commercial small domestic appliance brands has led to the advent of counterfeit brands, the report said. These are generally prevalent in the developing economies where customers are highly price-sensitive, Research and Markets commented. This factor is said to restrict the sale of the existing original small domestic appliances brands in these regions.
The major players operating in the market, according to Research and Markets, include Koninklijke Philips N.V., The Whirlpool Corporation, LG Electronics Inc., Bosch, Electrolux AB, Panasonic Corporation, Spectrum Brands Holdings, Inc., The Middleby Corporation, Morphy Richards, and Samsung Electronics Co. Ltd.
For the full report, click here.
For more home appliance news, click here.