RGV highlights latest household slicer for 2023
The Luxury 25 Colour Edition by RGV is specially designed to cut cold-cuts, cheeses, bread and fish. Made in Italy, it offers users precision with a special meat plate that can be opened for easier cleaning.
RGV's household slicer boasts a professional motor 230V – 50Hz and 140W, which is ventilated to reduce heat and noise. The device is mounted on top of a double ball bearing, making it smooth and easy to operate.

The household appliance also benefits from a new fixed sharpener with opposed keys to help users sharpen the blade in a safe way. The system also has a lower cover for extra protection.

A removable food holder arm with finger protection increases the grip with food and is dishwasher friendly. While its third generation tempered professional blade increases the lifetime and cut efficiency. The collection comes in four colours including black, red, ivory and white.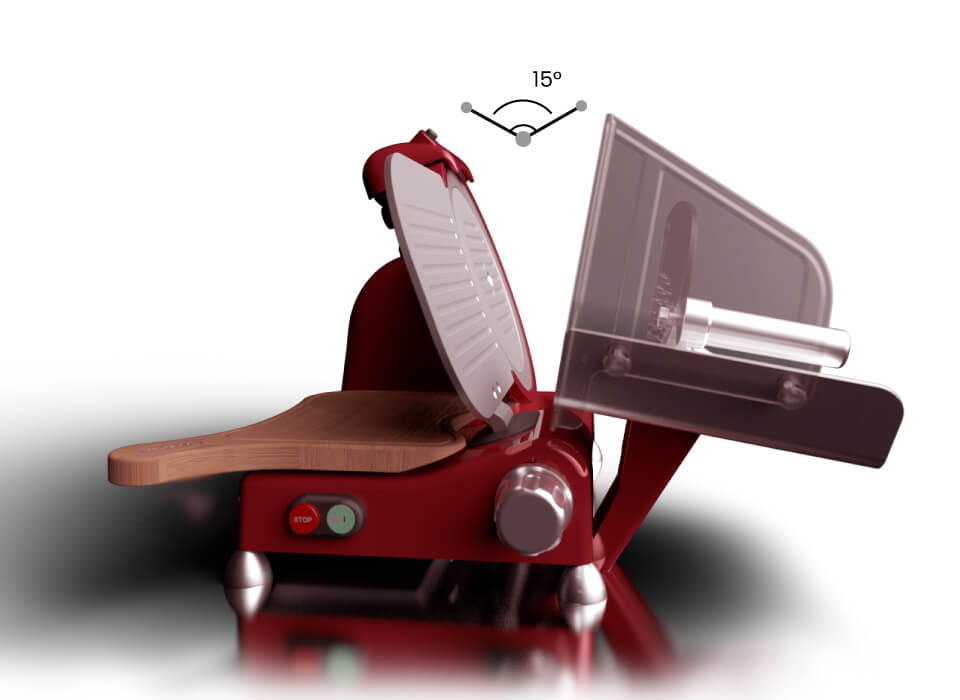 How it works
The RGV slicer combines technical effectiveness with attention to design. Thanks to its Easy Clean system, users can tilt the slicer plate and clean the cutting area behind and under the blade quickly and easily. The blade is of a professional type and is hardened, ground and hard chromium plated to maintain efficiency longer.
The machine allows slicing with a cutting thickness from 0 to 15 mm. Thanks to its rounded base, the food holder is easy to disassemble and the arm withfinger protection can be washed in the dishwasher. While its die-cast casing is lacquered in aluminium with two coats of paint and a third transparent layer for contact with food. The blade cover and food tray is also protected in die-cast aluminium with an anodic oxidation.