Miele posts record sales results of €4.84bn
German appliance giant Miele has recorded the best sales year in its 123-year history, reporting turnover of €4.84bn in the 2021 business year – a 7.4% hike in sales.
According to the company, it has continued to experience sustainable growth despite issues in the supply chain with semiconductors and other factors. Not only were sales up in 2021, but more products were built and sold on aggregate in 2021 than ever before in the German premium manufacturer's 123-year history.
Currently, Miele is producing at all fabs with the highest capacity possible, the manufacturer stated, and products doing particularly well include new refrigerators and freezers, which profited in a major way from the greater demand for reliable and convenient food storage.
The new Generation 7000 built-in appliances, having very successfully completed their worldwide market launch during the reporting period, have also excelled with their intelligent assistance systems for creative cooking. In the floor care sector, too, the brand is convincingly positioned in the canister vacuum cleaner (bagless and with dustbag), cordless handstick and robovac sectors, it says.
Chief executive Dr Markus Miele said: "Despite ongoing bottlenecks in the supply of semiconductors, we managed to produce and sell more appliances in 2021 than ever before throughout our 123-year company history. Sustainable growth will continue to determine our course."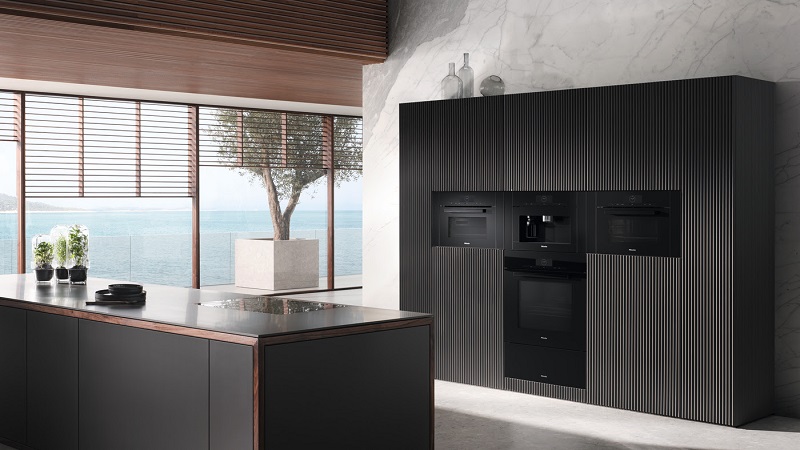 In Germany, Miele sales hit €1.39bn, increasing by 5.1% from an already very high level. Other territories, such as eastern Europe, China and the USA, made a particularly strong contribution to the overall sales.
Since 2021, Miele has been CO₂ neutral on balance across all its locations with reference to its own emissions and those of its energy suppliers. Another change in 2021 was processing so-called green steel in the framework of a pilot involving its ovens. The CO₂ balance of green steel is 66% more favourable than conventional production methods thanks to its use of scrap steel and climate-friendly sources of energy.
Another green development for Miele is the increase in the use of recycled plastics. It aims to increase the volume of recycled materials to 7,500 tonnes a year by 2025.
For more domestic appliance news, click here.