Miele dishwasher receives Green Product Award for sustainable design and performance
The German manufacturer of household appliances has been recognised for its commitment to sustainability for its G 7465 SCVi XXL AutoDos dishwashers
This prestigious award is given to products that demonstrate outstanding ecological design and sustainability. It highlights Miele's efforts to reduce the environmental impact of its products while maintaining exceptional performance.
Miele's G 7465 SCVi XXL AutoDos dishwashers feature a range of innovative technologies and design features that reduce water and energy consumption, as well as minimising the use of harmful chemicals. For example, the machines use sensors to determine the optimal amount of water needed for each cycle, reducing water usage by up to 50%. Additionally, the Miele dishwashers use a heat exchanger to preheat incoming water, further reducing energy consumption.
The Green Product Award also recognises Miele's efforts to ensure the materials used in its dishwashers are environmentally friendly. The company has eliminated the use of PVC and other harmful chemicals in its products, and has implemented a closed-loop system for its production processes to reduce waste and energy usage.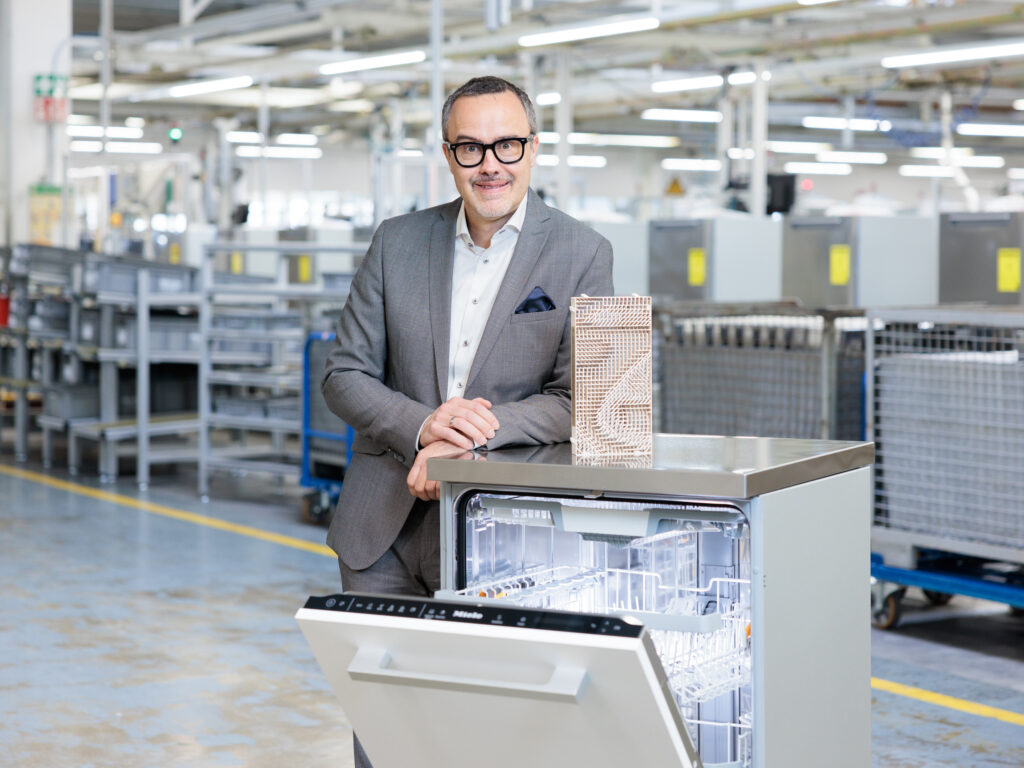 "We are thrilled to receive the Green Product Award for our dishwashers," said Dr Axel Kniehl, Executive Director of Marketing and Sales. "At Miele, we are committed to developing products that not only deliver exceptional performance, but also minimise their impact on the environment. This award is a testament to our ongoing efforts to promote sustainability and reduce our carbon footprint."
The Miele G 7465 SCVi XXL AutoDos dishwashers are just one example of the company's dedication to sustainability. The company has set ambitious goals to reduce its carbon emissions and waste, and has implemented a number of initiatives to achieve these targets. These include investing in renewable energy, implementing sustainable production processes, and promoting sustainable lifestyles through educational programs and initiatives.
As consumers become increasingly aware of the impact of their purchasing decisions on the environment, companies like Miele are taking steps to reduce the environmental impact of their products. The Green Product Award is a recognition of Miele's commitment to sustainability, and serves as a reminder of the importance of incorporating environmental considerations into product design and manufacturing.
Read more news on Household Appliances here