JBL partners with 100 Thieves on new gaming headset
JBL, part of the Harman group, and 100 Thieves, a "premier lifestyle brand that continues to shape gaming culture", are bringing their respective masteries to the table in a unique collaboration.
The JBL x 100 Thieves headset is launching to satisfy a growing consumer craving for a product that celebrates their passion and interests. 100 Thieves has imprinted its signature geoprint design on the JBL Quantum ONE headset built for exceptional in-game sound and performance.
"Collaborating with JBL has been an incredible experience and highlights how game-changing quality sound can be," said Matthew "Nadeshot" Haag, 100 Thieves founder and CEO. "We strive to work with brands that share our commitment of embracing diversity at the intersection of gaming, culture, and lifestyle in a forward-thinking way."
JBL has been intentional in its partnership with Nadeshot. The symbiotic relationship has allowed both brands to leverage the partnership to further their collective mission of amplifying gaming at the heart of our ever-evolving culture.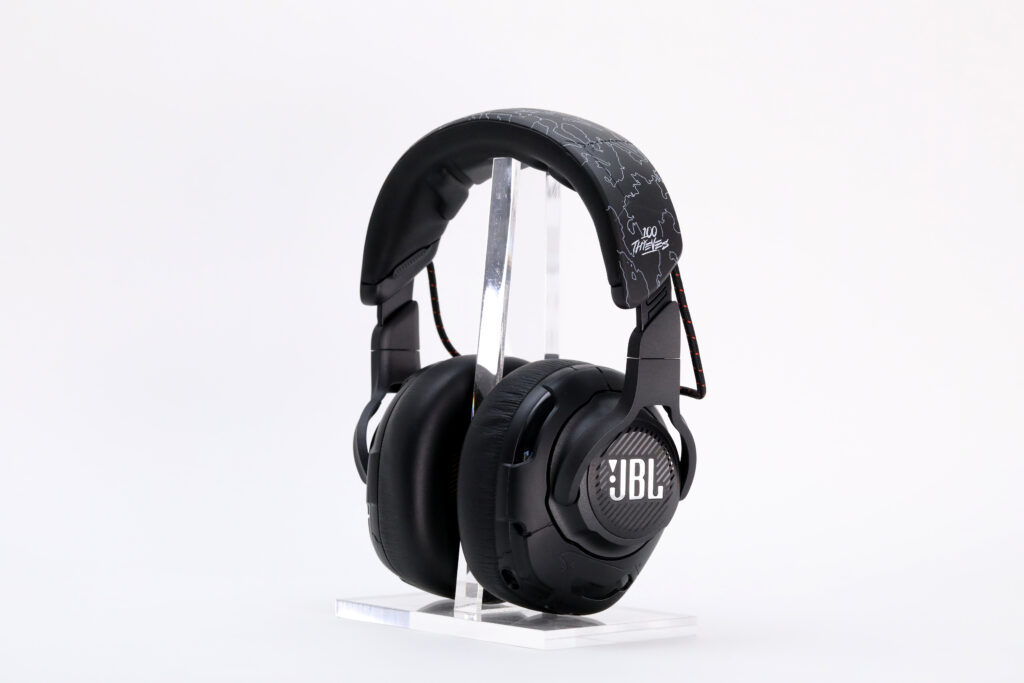 "JBL's partnership with 100 Thieves has proven to be an integral piece of establishing JBL as a go-to brand in gaming," said HARMAN Senior Marketing Director of Global Lifestyle and Gaming Michael Craig. "100 Thieves continues to be at the center of esports, lifestyle, and culture, making them the best partners for us to bring culturally relevant lifestyle products of exceptional quality to our consumers."
As JBL's first product collaboration within gaming, it was natural to join forces with longtime partners 100 Thieves. The Quantum ONE model served as a canvas for the collaboration. Additionally, it is equipped with JBL's signature QuantumSPHERE 360 sound technology. With active noise cancellation, the headset provides an audio experience that filters out any external noise that might hinder the gaming experience. 
…