Hack the normal 2022: Beko launches event to create a "positive impact on people and the planet"
Beko has launched a hackathon to encourage unique ideas and develop solutions to "create a positive impact on people and the planet". Hack the Normal Sustainability will award winners cash prizes up to €50,000, a chance to join an accelerator programme and mentorship and resources to scale winning innovations.
The Hack the Normal 2022 Sustainability Hackathon event will "empower innovators to develop new technologies and sustainable living solutions".
Taking place between 13th – 15th May, the three-day hybrid event will invite participating teams to address a range of real-world challenges, from eliminating water pollution to tackling plastic waste and reducing the carbon footprint of household products. Winning teams will compete for the €50,000 prize pool to develop their ideas, in addition to coaching and backing of resources to scale their innovations.
In an official statement, Beko said, "When the pursuit of a healthier life became more critical after the pandemic, we realised what we needed to have discovered a long time ago: human health depends on that of our planet, and we need to act responsibly and collaboratively to improve it. To leave a better world for future generations, each of us needs to consider social progress, economic development, climate, and environment in our actions.
"Born to encourage ideas for a positive impact on people and the planet and support economies where businesses balance purpose and profit, Hack the Normal online hackathon has been hosted since 2020. Hack the Normal gathers thousands of people worldwide, from students to start-up/scale-up teams willing to positively impact our planet each year. From Africa to Turkey, hundreds of people joined forces online and have already created more than 100 brilliant solutions, making an impact on people's lives."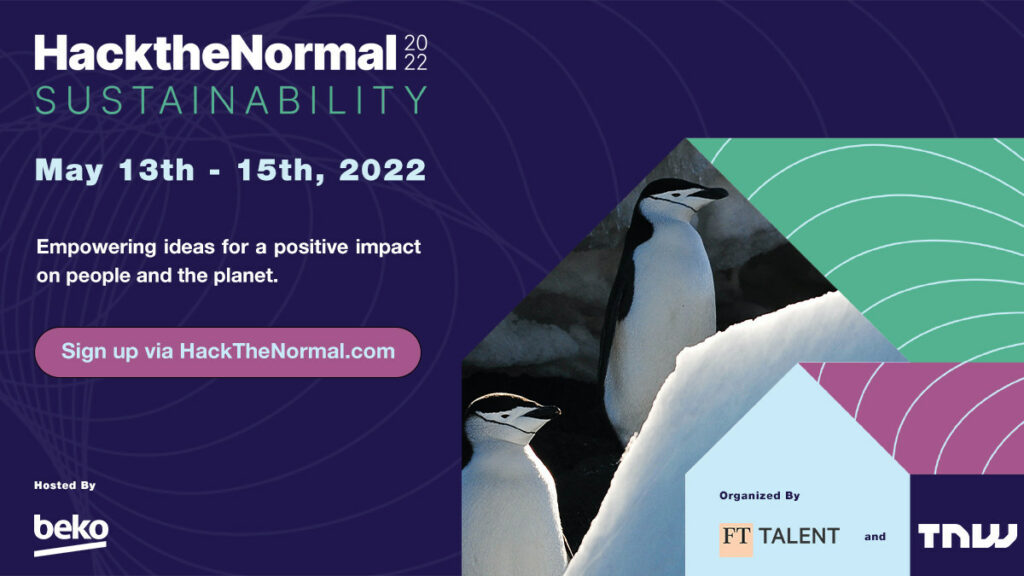 Hosted by Beko and organised by partners TNW and FT Talent, Hack the Normal Sustainability builds on the success of previous Hack the Normal events in Africa and Turkey. This time, Beko is set to host hundreds of top entrepreneurs, engineers, and developers in Europe to create solutions to some of the most pressing environmental challenges relating to climate change, water management and circular economy.
Hack the Normal has already produced innovative products and solutions we see in our everyday lives. Attendees to the event will have the opportunity to hear about these success stories as well as speeches from thought leaders in sustainable business, including WWF and P&G.
Hack the Normal Sustainability partners with key organisations including UN Technology Bank, Microsoft and Reckitt Benckiser, to bring external ideas and innovation in different disciplines into the project.
Utku Barış Pazar, Chief Strategy & Digital Officer of Arçelik, the parent company of Beko, said: "We believe it's essential to nurture a culture of collaboration and innovation, especially if we are to effectively tackle some of today's urgent environmental challenges. Collective climate action is the driving mission behind this year's Hackathon, and that is why we are bringing together diverse, entrepreneurial talents to deliver solutions with lasting positive impact through open innovation. We look forward to welcoming you and your team to Hack the Normal Sustainability and making a difference."
Hack the Normal Sustainability invites participants to develop new products, services, and business ideas with commercial potential in three distinct areas while driving awareness about the chosen issue:
Circular Economy – How might we encourage conscious consumerism and create a circular economy around the household by enabling responsible consumption, repair, reuse and recycling of products?
Water Management – How might we prevent water waste and water pollution by redesigning the consumption journey at home?
Climate Change – How might we minimise individual carbon footprint by reducing household energy consumption?
Earlier this year, Beko announced that it had been ranked 20th on The Real Leaders Top 200 Impact Companies of 2022.
The Real Leaders 200 Top Impact Companies Award recognises organisations that are making a positive social or environmental impact. The key is to seek those companies which can make the world a better place. The 2022 list features a mix of respected impact brands of all sizes and from a variety of industries.
Through the "healthy living is only possible on a healthy planet" approach, Beko focuses on empowering next generations to live healthier lives, knowing that's only possible on a healthy planet and with a more sustainable existence. Beko's rank on the Real Leaders list shows that the company's sustainability efforts are well aligned with the Real Leaders' mission as the company continues to encourage others with its sustainable business practices.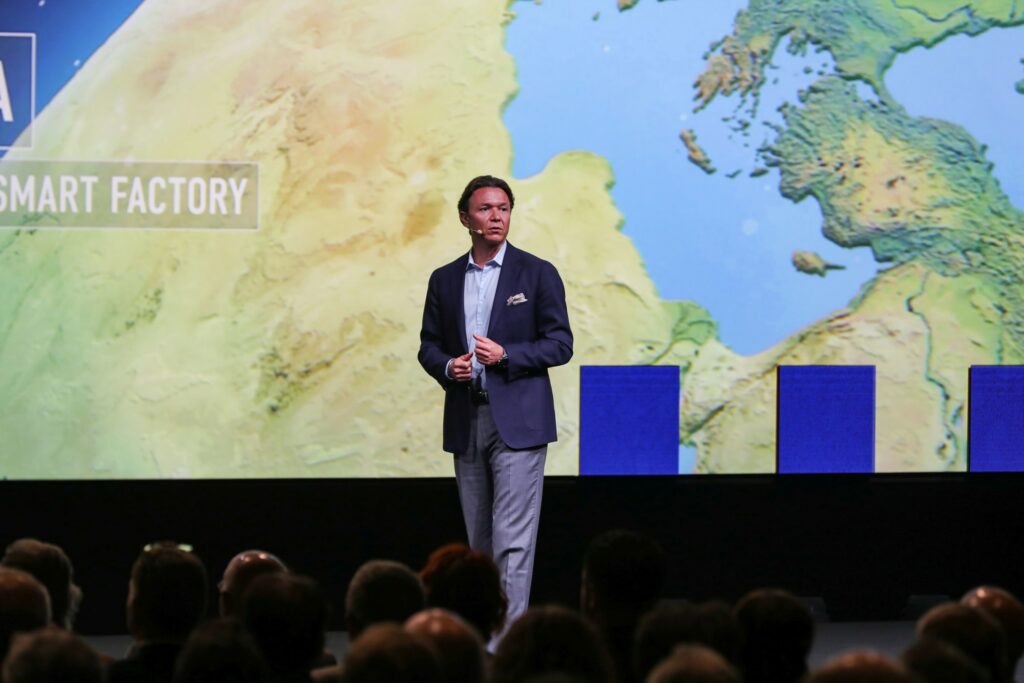 Hakan Bulgurlu, CEO of Arçelik, Beko's parent company said: "It is a privilege to be recognized as one of The Real Leaders Top 200 Impact Companies of 2022, because of Beko's relentless efforts towards building a more sustainable future. As a business, we continue to innovate and understand that we have a collective responsibility to lead the way in working to prevent environmental devastation. Knowing that sustainability and innovation efforts must go hand in hand to achieve a meaningful impact, we encourage our industry peers and customers to join the fight with us, to ensure a more sustainable future, for all."
Arçelik, Beko's parent company, ranked 19th on The Real Leaders Top 200 Impact Companies of 2022. A complete list of "the Real Leaders Top 200 Impact Companies of 2022" can be found here.
…
Read also: BEKO HOME APPLIANCES UNVEIL NEW HEALTHY KITCHEN CONCEPT
…
Photo – top of page: David Troeger / Unsplash