Fairphone's modular headphones show audio products can be long-lasting and fair
Dutch social enterprise Fairphone, pioneers of sustainable electronics, has announced the launch of its first modular audio device – the Fairbuds XL
Fairphone's over-ear headphones are made with recycled and fair materials, in line with the company's values of creating long-lasting and repairable products.
The modular construction and spare parts of the headphones make them easy to repair, thus reducing their environmental footprint.
The headphones allow for the replacement of parts that can wear over time, such as ear cushions, and have a long-lasting battery that can last up to 30 hours.
Fairphone has been making sustainable smartphones for almost a decade, and with the launch of the Fairbuds XL, it is expanding its focus to a new category of audio products.
According to the company's CEO Eva Gouwens, Fairbuds XL are for users who are searching for a sustainable alternative on the market and want to push for change in the electronics industry.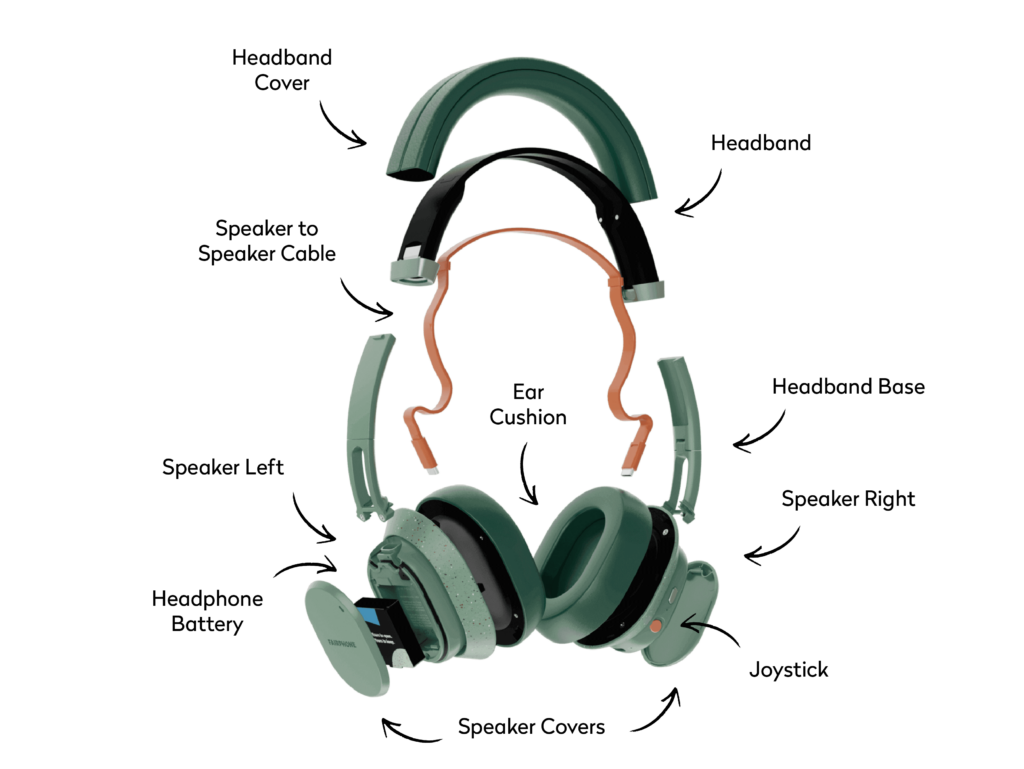 Fairphone's focus on people and the planet has been its key market differentiator, making it the market leader in sustainable electronics.
The company takes a dual approach to the social and environmental impact on the supply chain, setting an example and pushing the industry to act more responsibly.
In addition to being climate conscious and fair, the headphones also provide users with superior sound quality, strong bass, warm mids and clear bright highs, delivered by a 40mm dynamic driver and enhanced with state-of-the-art noise cancellation.
Making a difference in the electronics industry
The electronics industry faces a make-use-dispose attitude, which has caused an electronic waste problem that increases each year.
Fairphone is working to show how an industry that cares for people and the planet could look like in practice.
The Fairbuds XL are among the most sustainably designed headphones on the market, and by introducing them, Fairphone is leading the industry by example to take a more sustainable approach to audio products.