"Robotics for All" – Ecovacs Robotics redefines corporate vision and mission in 2022
Household robot specialists Ecovacs Robotics is opening new horizons: The company, founded 24 years ago, has created a new, much broader corporate identity, changing tack from "A Robot for Every Family" to "Robotics for All".
The company's portfolio, which initially consisted of vacuum cleaning robots, has been continuously developed over the years and expanded to include window cleaning robots and air purification robots.
The goal is to develop robots that integrate seamlessly into day-to-day activities, make life more comfortable and inspiring consumers to have a more connected existence, so there is more time for the favourite leisure activities and "the important things".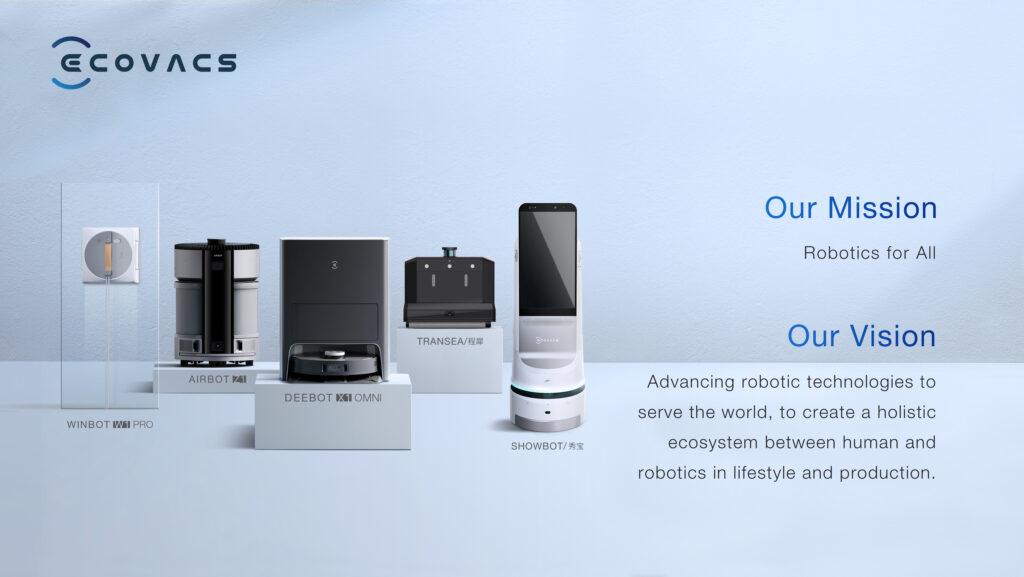 Last year, the two business units – Home Service Robotics and Business Robotics – were successfully merged under the Ecovacs Robotics umbrella to streamline the product range and open up new applications for the company's innovations.
This year, Ecovacs has already launched the premium models of the Deebot X1 family as well as the new window cleaning robot Winbot W1 PRO.
The company has also announced that it will launch the Airbot later this year, set to revolutionise the air purification market.
Underlining strengths in research & development
In light of the current business development and market environment, Ecovacs Robotics has also adapted the company vision to initiate the next step in the company's evolution.
"We are pleased to announce the new company vision in which we want to enhance robotics solutions to the extent that a symbiosis is created between humans and robotics in everyday life as well as in production," said Johannes Rupp, Deputy General Manager EMEA at Ecovacs Robotics "With the further development of our mission and vision, we are – more than ever – highlighting our strengths in research & development in order to provide people with support and comfort in important areas of life with innovative robotics solutions."
…
Read also: ECOVACS LAUNCHES INNOVATIVE NEW ROBOT VACUUM CLEANER