Amazon adds iRobot smart home brand to its portfolio in 2022
The multinational technology company recently acquired Roomba manufacturer iRobot. But what does this deal mean for the future of both companies?
Amazon recently acquired iRobot, the company that produces Roomba vacuums, in a deal worth $1.7 billion (approximately €1.6 billion).
The deal is part of Amazon's quest to grow beyond the world of retail and own parts of the consumer home space via services. Amazon has previously acquired and introduced smart home-related brands and companies such as Alexa, Astro robot and Ring security cameras.
Why Amazon acquired iRobot
The Roomba is the most popular product from iRobot. However, the company has not fared too well in recent times, with quarterly results indicating that revenue had decreased by 30%. The total current debt of iRobot is also reported to be over $332 million (€325 million) as of July 2, 2022. Amazon will reportedly acquire the company at $61 (approx. €59.7) per share as part of an all-cash transaction that will comprise the net debt of iRobot. After approval from shareholders and regulators, the deal will be completed, with iRobot CEO Colin Angle keeping his position at the company.
iRobot and Amazon have a history that dates before this acquisition. The former's robotics platform has been running on AWS, the cloud service unit from Amazon, for several years. The deal could mean introducing Amazon speech recognition technology and other innovations into the vacuum products.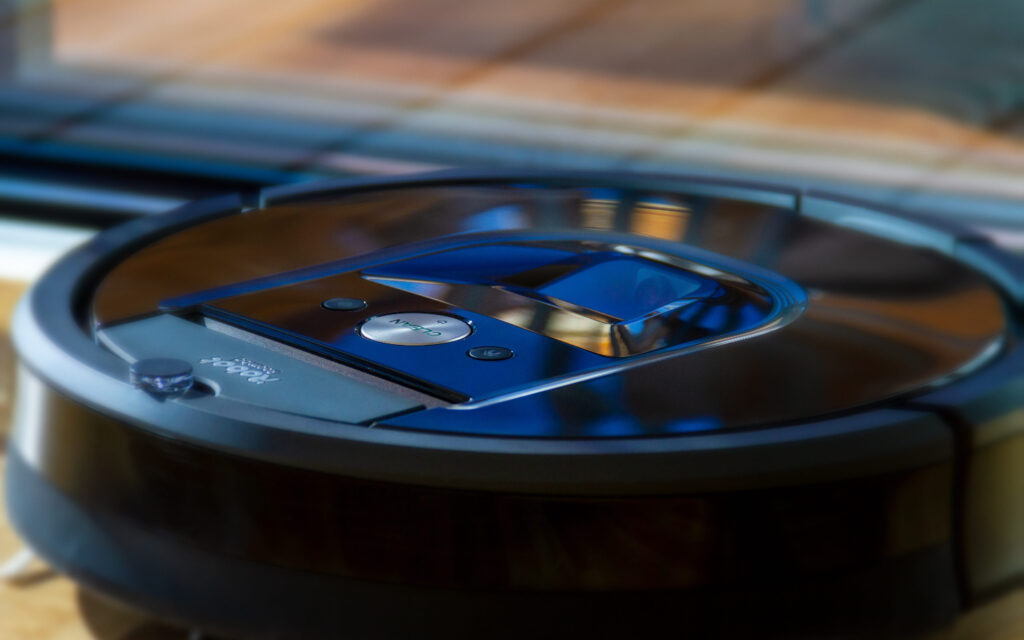 What company heads had to say about the acquisition
"We know that saving time matters, and chores take precious time that can be better spent doing something that customers love", said Dave Limp, SVP of Amazon Devices in a public statement. "Over many years, the iRobot team has proven its ability to reinvent how people clean with products that are incredibly practical and inventive—from cleaning when and where customers want while avoiding common obstacles in the home, to automatically emptying the collection bin".
"Customers love iRobot products—and I'm excited to work with the iRobot team to invent in ways that make customers' lives easier and more enjoyable".
"Since we started iRobot, our team has been on a mission to create innovative, practical products that make customers' lives easier, leading to inventions like the Roomba and iRobot OS", said Colin Angle, chairman and CEO of iRobot, in a public statement.
"Amazon shares our passion for building thoughtful innovations that empower people to do more at home, and I cannot think of a better place for our team to continue our mission. I'm hugely excited to be a part of Amazon and to see what we can build together for customers in the years ahead".
Amazon follows the acquisition of One Medical
The tech giant made headlines earlier this year after it was announced it would acquire One Medical, a San Francisco-based chain of primary healthcare clinics that in May 2022, counted 767,000 members. The deal was valued at nearly $4 billion (approx. €3.92 billion).
"We think health care is high on the list of experiences that need reinvention", Neil Lindsay, senior vice president of Amazon Health Services, said in a public statement.
"There is an immense opportunity to make the health care experience more accessible, affordable, and even enjoyable for patients, providers, and payers", Amir Dan Rubin, One Medical's CEO, said in a statement.
Amazon establishes grant for Indian entrepreneurs
In other Amazon-related news, the company recently established a programme intended to empower entrepreneurs from underrepresented communities to join its Delivery Service Partner initiative in India.
A Delivery Service Partner aids entrepreneurs in establishing a delivery business. This is done by providing access to Amazon's delivery technology and hands-on training, along with negotiated deals on bespoke services such as payroll management, insurance, and recruitment technology.