Everything you need to know about Vestel's new TiVo smart TV lineup
Xperi Inc. subsidiary TiVo and TV manufacturer Vestel have announced a years-long international agreement that will see a new line of TiVo's smart TVs released in 2023.
The Powered by TiVo Smart TVs will be released this year under brands such as Vestel, Daewoo, Regal, Hitachi, Telefunken and JVC, and will be available for markets including the United Kingdom, France, Spain, Italy and Turkey.
The TV sets will notably feature chipsets provided by semiconductor company MediaTek.
Xperi rolls out operating system under TiVo brand after announcement at IFA 2022
At IFA 2022, Xperi announced that it was launching an independent media platform known as TiVo OS, and that Vestel had become the company's first original equipment manufacturer (OEM) partner.
The new TiVo operating system will apparently be used by Vestel, with the OS giving OEMs more opportunities to customise and configure the user experience. In turn, this is expected to drive brand awareness, engagement and monetisation. The independent TiVo operating system "returns control to consumers, empowering them to enjoy entertainment on their terms, for the ultimate home entertainment experience," as put by Xperi.
"At Xperi, we have built a platform that can deliver better viewer engagement with an unbiased, content-first user experience, where Live Hybrid TV and streaming services fully integrate in a personalised way that makes it easy to find, watch and enjoy content across siloed ecosystems," said Jon Kirchner, Chief Executive Officer at Xperi.
"Unlike existing platforms, which are largely built around walled gardens, we enable TV OEMs to brand the experience, retain customer ownership and participate in the long-term CTV monetization throughout the lifecycle of TV ownership. We are pleased to partner with Vestel to bring smart TVs to market that enable consumers to cut through the clutter of streaming and linear content options with a simplified, universal discovery."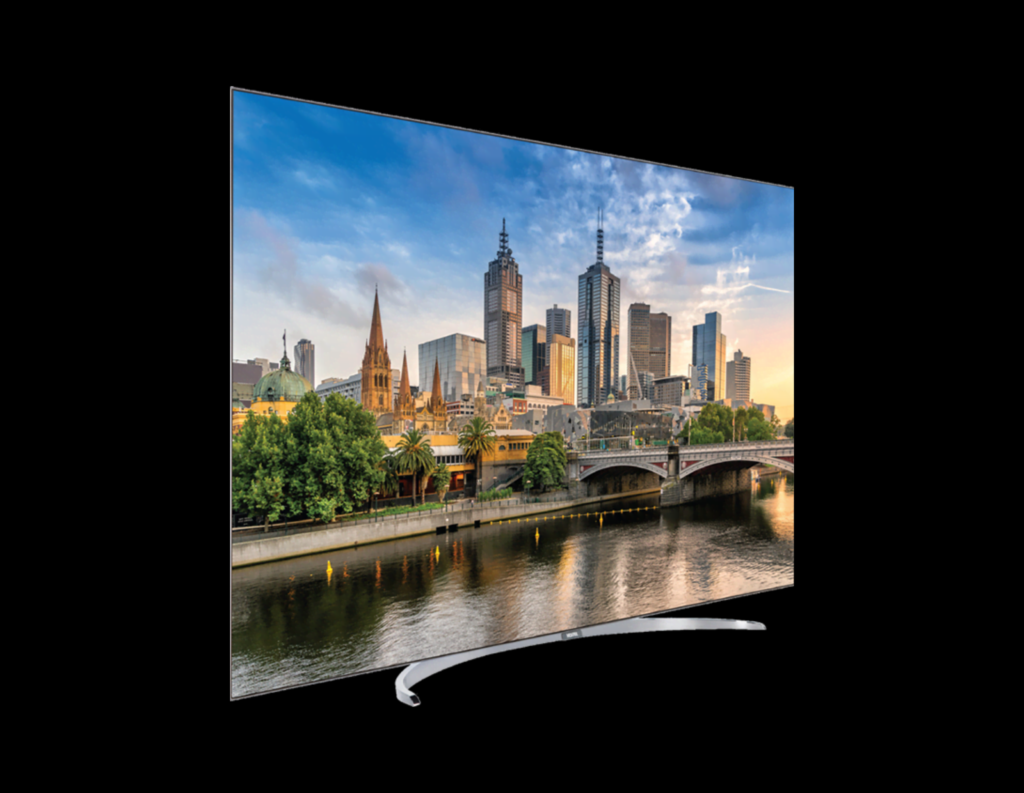 The important details regarding Vestel's new smart TVs
The new range of smart TVs from Vestel run on the aforementioned TiVo operating system, which acts as a smart TV platform. Vestel says the OS offers accessible links to content, personalised recommendations, along with an easy setup and forward-thinking UI too. The TiVo OS also features TiVo+, which gives viewers access to over 160 free channels.
"As the number of available video services continues to increase, content discovery remains a top pain point for consumers when searching across different video content services," said Turan Erdoğan, Chief Executive Officer at Vestel.
"We're excited to partner with a company that shares our customer first values and to introduce our new line of Powered by TiVo smart TVs to provide consumers the experience they want."
Furthermore, Powered by TiVo TVs's unique independent platform lets original equipment manufacturers (OEMs) "own their brand experience," with more options to configure consumer content.
"Control of the TV operating system is emerging as a major battle ground in the coming years. Companies that control that OS get to decide which apps are available to users and where they are located in the user interface," said Michael Goodman, Strategy Analytics at TiVo.
Vestel partners with VIDAA
Vestel also recently announced a new multi-year partnership with smart TV platform developer VIDAA USA, with the initial Vestel-manufactured smart TVs that are powered by VIDAA to be made available in Europe in the first half of 2023 under the Toshiba brand. A further range of devices is expected later in the year.
"We are extremely happy that a renowned manufacturer like Vestel has selected VIDAA as its platform of choice on future Smart TVs," said Guy Edri, President of VIDAA, of the agreement.
"It is a recognition of our belief that customers today are looking for a Smart TV that is simple to use, has all the key applications they need, and offers them easy access to as much high-quality free content as possible. The VIDAA OS has proven itself to be a robust, fully featured, and extremely fast operating system."
For more IFA Global Market news, click here.