Toyota Mobility Solutions unit launches to develop "new mobility solutions" and add social value
Toyota, an automotive industry leader, has recently announced the inauguration of a new subsidiary to develop mobility solutions.
Toyota Mobility Solutions Philippines, Inc. was inaugurated on Friday, August 12, by the Toyota Motor Philippines Corporation. It is the first affiliate of the company that will be centred around mobility-related services in the Southeast Asia region.
New unit established to develop "new mobility solutions"
The Toyota Mobility Solutions unit will reportedly develop "new mobility solutions" that will boost the brand's reputation in creating social value through a service business model.
The unit will also develop new Vehicle Usership (VU) platforms, for individuals and small to large enterprises.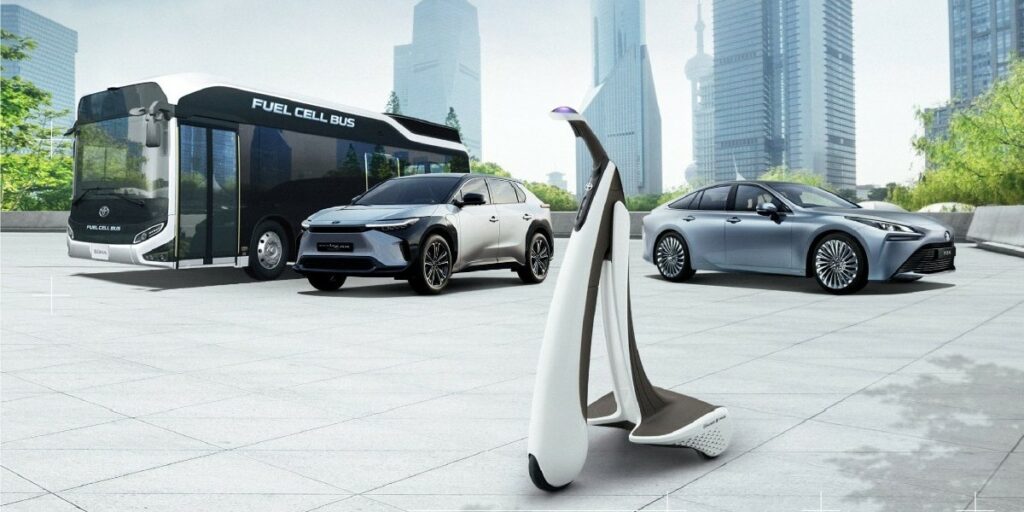 There are big plans for the Toyota Mobility Solutions subsidiary. It will apparently provide services such as a fleet management system, as well as an on-demand shuttle booking app, along with a logistics matching service.
In a public statement, Toyota Mobility Solutions Philippines president Atsuhiro Okamoto said the subsidiary unit will "better shape the industry's role in building our modern societies and enriching human lives".
"We will Accelerate the fulfilment of Toyota's global mission to 'Produce Happiness for All' and vision to create "Mobility for All", Okamoto added.
Cristina Fe Arevalo, president of Toyota Mobility Solutions Philippines, Inc., said the unit will develop concepts of "new mobility", which could result in data-driven lifestyle and business solutions. She mentioned that the subsidiary will support the growth of micro, small and medium enterprises across various industries. The unit will also work alongside the Toyota Financial Services Philippines Corporation.
"We envision TMSPH to be at the centre of the 'new mobility' ecosystem as an integrated, 'one-stop' mobility solutions provider to help advance businesses and address local communities' needs", Arevalo said.
The newly-inaugurated unit has been described as "New Mobility Dojo" that will work to develop modern domestic mobility systems. The company will implement forward-thinking technologies like the Internet of Things in order to establish an interconnected experience.
It will not only develop privatised services, but also public transportation operators and franchises that have been given the chance to partner with Toyota. The unit will reportedly work on systems that enhance transport for society, regardless of the vehicle manufacturer.
"With TMP as the automotive leader, and TMSPH as the mobility solutions provider, we will surely be accelerating the fulfilment of our mission of creating mobility for all and producing happiness for all", remarked Okamoto. "With this new venture, the possibilities are endless".
"Personally, what I am most excited about is to see the positive impact TMSPH will bring to the people", he added.
"We will know that we have succeeded when we see businesses prospering, communities and societies empowered, and individuals fully free and able to move, maximising their time and potential through better mobility solutions and options".
Toyota aiming to boost production and cut wait times
Toyota recently announced that it would be pursuing an average of 900,000 cars being produced a month, between the months of September and November. The company intends to increase the planned factory output of its vehicles in the coming months, while also aspiring to reduce wait times.
The previous three-month target from August to October was 850,000 cars per month. The company has said it still expects to produce this same number in September, with spikes of production in October and November.
The debut of the 2023 Toyota Yaris Ativ
The fourth-generation Toyota Yaris was recently debuted in Thailand as a multi-faceted range of vehicles, either a three or five-door hatchback car, along with a high-riding Yaris Cross. The vehicle is named the Yaris Ativ, and some regions around the world will even receive a variant featuring a high-performance Gazoo Racing feature.
The vehicle can also be bought as a rebadged Mazda2, with ambitions for a new sedan being developed for emerging markets. The base Sport model features 16-inch alloy wheels along with LED headlights. This is rounded off with a eight-inch touchscreen and slick start button.