Electric Vehicle Top Picks for 2023 from Cars.com
The IFA Newsroom takes a deep dive into the top electric vehicles for 2023 chosen according to family, value, luxury and commuter categories by Cars.com
As a result of the growing number of searches for EVs on its site —up by 84% since 2022— the American online car marketplace Cars.com reviewed the price, range, comfort and features of over 40 electric cars and selected its favourites for the year. The list, published in conjunction with a 2023 EV Buying Guide, aims to help consumers understand their options and find the best EV to fit their needs.
"Our team of experts have been driving and reviewing significantly more EVs as automakers roll out new models and differentiate their line-ups with more electric and hybrid models. As prices become more competitive and a broader range of body styles, increased technologies and trim package options are made available, EVs are becoming much more appealing to car shoppers," said Brian Normile, editor and EV expert at Cars.com.
Top 2023 Electric Vehicles
For its choice of this year's best EVs, the car marketplace focused on four main categories with different priorities in mind: family, value, luxury and commuter.
Family EV — 2023 Hyundai Ioniq 5
The company's pick in the family category is the Hyundai Ioniq 5, a compact SUV Cars.com says is more spacious than it looks. The vehicle features storage nooks for personal items and devices and a backseat that easily accommodates two car seats. With a competitive EPA-estimated maximum range of 220-303 miles, the Ioniq 5, beyond its choice as best family EV, also came out as an across-the-board winner and took the site's best electric vehicle of 2023 award.
Value EV — 2023 Chevrolet Bolt EV:
The site's top choice in terms of value is the Chevrolet Bolt EV, a well-equipped all-electric hatchback with an EPA-estimated maximum range of 259 miles and what the marketplace says is a competitive price tag. Featuring a 10.2-inch touchscreen multimedia system with wireless Apple CarPlay and Android Auto smartphone connectivity, automatic climate control, automatic emergency braking and lane departure steering assist, the electric vehicle is a robust option for budget-conscious car buyers.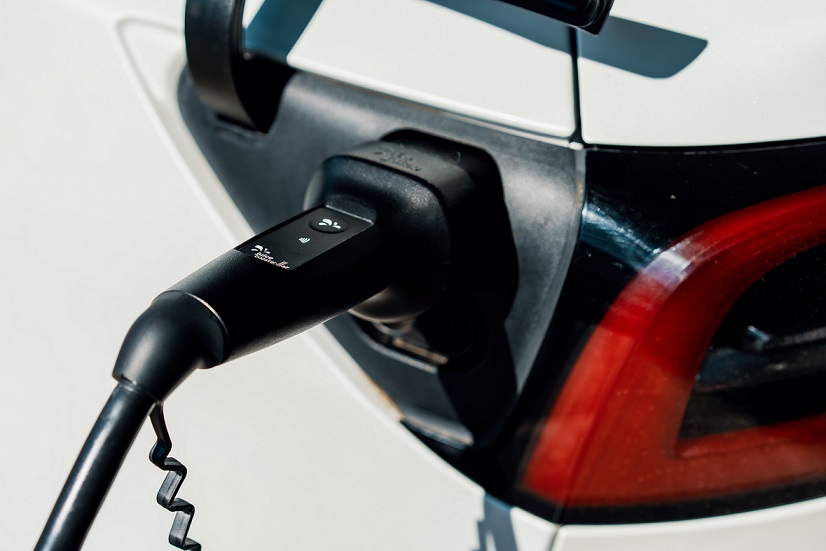 In addition, the Bolt's lower starting price, according to the car shopping site, may help some new EV users confront the cost of the electrical upgrades they may need to make to accommodate Level 2 charging.
Luxury EV — 2023 Genesis Electrified G80:
Cars.com has selected the Genesis Electrified G80 as the best EV in the luxury category. The electrified luxury sedan boasts an opulent interior with a sophisticated yet user-friendly multimedia system and elevates the driving experience by almost completely eliminating powertrain noise.
Moreover, what makes the Genesis unique in the car site's view is that unlike many other luxury electric vehicles, it does not have the usual look one might expect. In fact, the vehicle is an electrified version of the gas-powered G80, its powertrain replaced with electric motors for standard all-wheel drive and a 87.2-kilowatt-hour lithium-ion battery.
Commuter EV — 2023 Kia Niro EV:
The electric vehicle the site has chosen as the top commuter option is the Kia Niro EV, a four-door compact hatchback with what Cars.com calls "a comfortable ride and pleasant cabin" perfect for long commutes or for sitting in traffic jams. Allowing for an estimated maximum range of 253 miles, owners do not need to plug the vehicle in every night. Moreover, the hatchback body packs quite a bit of cargo and passenger space into a compact and easy-to-park exterior size.
In addition to choosing the Kia Niro as top commuter EV, the site named the Niro hybrid variant as the overall Best Car of 2023.
For more Mobility news, click here.