Technics celebrates 50 years of SL-1200 Series with special edition turntables
Technics have announced the launch of a new special edition SL-1200 to celebrate 50 years of the "iconic" turntables loved by DJs.
The SL-1200 was launched as a popular direct drive turntable in 1972, becoming a best-selling model with cumulative sales of 3,500,000 units for the series. It was supported by powerful torque, easy operation, and high durability. It became greatly admired by both audio enthusiasts and DJs who helped to unleash the DJ culture in areas such as electronic dance music. The series is still highly acclaimed by DJs worldwide today.
Based on the SL-1200MK7, which was released in 2019, the new Technics special edition SL-1200M7L direct drive turntable systems will be available in seven limited edition colours to reflect the street culture that gave birth to DJs, the company said.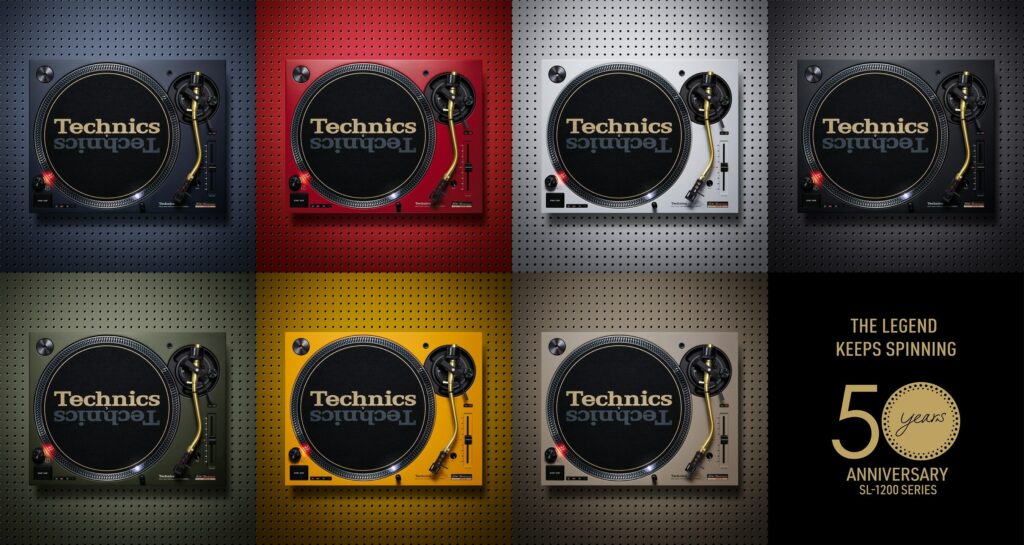 The tone arm is anodised in a golden hue, Technics added, and the top panel features a special badge with an engraved serial number to represents the uniqueness of this model.
The special accessories include a slip mat with a gold-coloured Technics logo and a 50th anniversary sticker. A finite number of 12,000 units will be released globally as a commemorative model for the 50th anniversary of the SL-1200 Series.
Key Selling Points
Based on the SL-1200MK7, the limited-edition design is available in seven colours (black, red, blue, white, green, yellow, beige)
Accessories unique to the limited edition model, including a slip-mat with a gold-coloured logo
Coreless direct drive motor achieving stable rotation free of cogging and powerful torque
For more audio news, click here.