Startup Wunder Mobility secures €12 million investment
Hamburg-based mobility startup Wunder Mobility has announced it received an investment of €12 million as consumer appetite for shared mobility services continues to grow
The German company is recognised as being the highest-funded software and hardware provider for rideshare operators.
The investment came courtesy of a team of venture capital investors including KCK and Blumberg Capital. "This sizable investment underscores the commitment of our investors to our strategy of accelerating clean and affordable mobility through sharing," said Gunnar Froh, founder and CEO of Wunder Mobility. 
"It will extend our lead in micro-mobility software and enable us to provide the most advanced technology and support to ambitious operators in the space." 
The story of Wunder Mobility so far
Wunder Mobility was founded back in 2014. Since then, the company has gained a foothold of the shared mobility market, with praise for its hardware and software solutions. The company works with global and local rideshare operators, with solutions provided for over 200 cities around the world. Further investment will likely lead to even more growth.
According to Gunnar Froh, consumer demand for rideshare services is increasing.
"Consumer appetite for shared mobility services continues to increase, and our customers are experiencing strong growth with the help of our technology platform," said the CEO.
"We have seen 45% year-on-year growth in platform revenue in the first half of 2022 compared to the first half of last year. We will continue to make sizable investments into our software and customer service over the coming years to support the success of all the operators we work with."
Discussing his investment, David Blumberg, founder and managing partner at Blumberg Capital said, "Technology-driven advancements in shared mobility services positively impact individuals, businesses and society as mobility becomes more efficient, accessible and sustainable."
"Vehicle sharing operators have a choice in how they approach technology investments. They can take on time and cost-intensive software development and hardware sourcing or they can leverage a proven technology platform like Wunder Mobility to accelerate new products or scale existing offerings."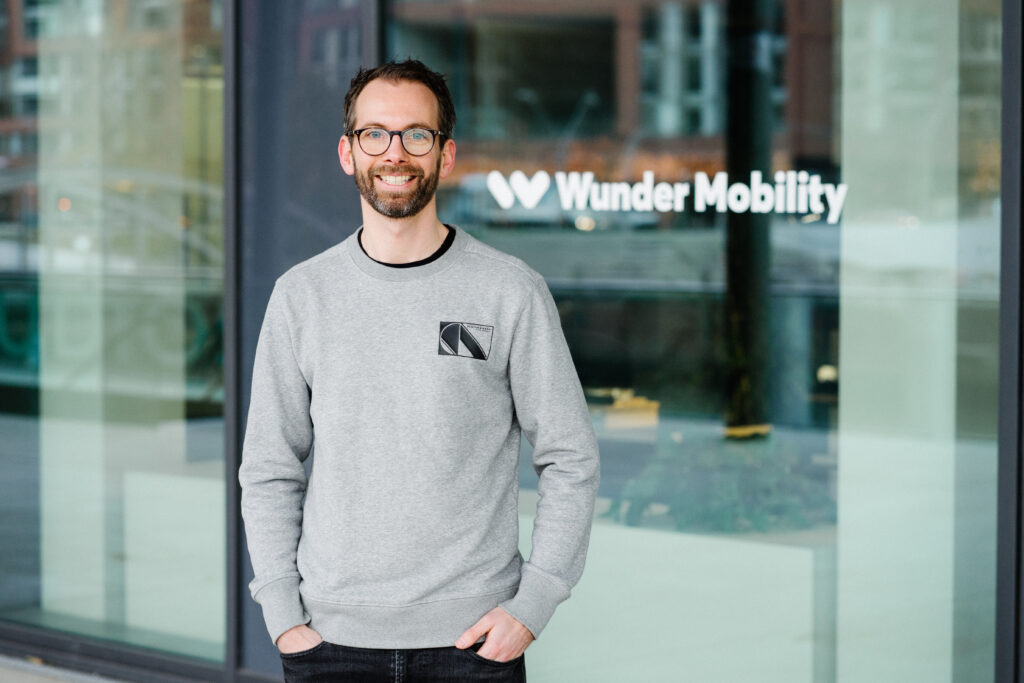 Launching and scaling shared mobility businesses
Wunder Mobility specialises in three different types of service. The first is its vehicle sharing software, which allows companies to manage their vehicle fleet with a customisable operations platform and app. This provides clients with an end-to-end solution that can help scale a mobility sharing business.
The software can work for companies offering scooters, bikes, mopeds, cars or even new types of transport. Furthermore, a customisable app for customers is provided, where users can find, reserve and unlock vehicles with the white label app. An app is used to monitor the vehicle fleet, giving clients an outline of trips, vehicles, customers and payments.
Vehicle sharing software can also be used to boost marketing campaigns, and set pricing models for users.
"Wunder is helping realise our dream of a cleaner, healthier and happier world, one pedal at a time. We have a lot of fun collaborating with them," said Agustin Guilisasti, founder and CEO of the Human Forest vehicle sharing startup.
The company also offers a sharing-ready vehicles service, using smart vehicles that can communicate across a mobility ecosystem. Wunder Mobility sources, ships and stores the vehicles, co-developed by light electric vehicle manufacturer Yadea.
Thirdly, Wunder Mobility can provide a mobility marketplace for clientele, with a public network of companies that specialise in services such as analytics, monitoring, operations, customer engagement, fleet maintenance and more.
The high potential of shared mobility 
Shared mobility is a market segment with much potential for investment. Adroit Market Research estimates that the shared mobility market will be worth around €400 billion by 2029.
The annualised growth rate is estimated to be 12.45%, with over 40 million sharing trips being booked through e-hailing platforms on a daily basis. Furthermore, the amount of shared mobility trips has nearly doubled in just four years, with many customers willing to share their trip with strangers for lower costs.