Soundcore's Motion X600: A portable speaker with world first spatial technology
The Motion X600 is the first portable high-fidelity bluetooth speaker in the world with 'sky channel' spatial audio
Soundcore has unveiled the Motion X600 Portable High Fidelity Speaker, a beautifully designed speaker that offers hi-res, spatial audio for the home and comes in three colours: Polar Gray, Aurora Green and Lunar Blue.
Company engineers designed the device to be its most premium looking speaker to date with a metal grille and a simple, yet elegant design. It utilises five drivers, including two woofers, two tweeters and one, full-range, upwards-firing driver. This unique speaker array, combined with the Soundcore's audio algorithm, helps create a truly immersive, portable, high-fidelity, audio experience, traditionally only found in home speaker systems. Thanks to its compact size, easy to carry handle and IPX7 waterproof rating, the Motion X600 is perfect for the home, backyard, or even around the pool.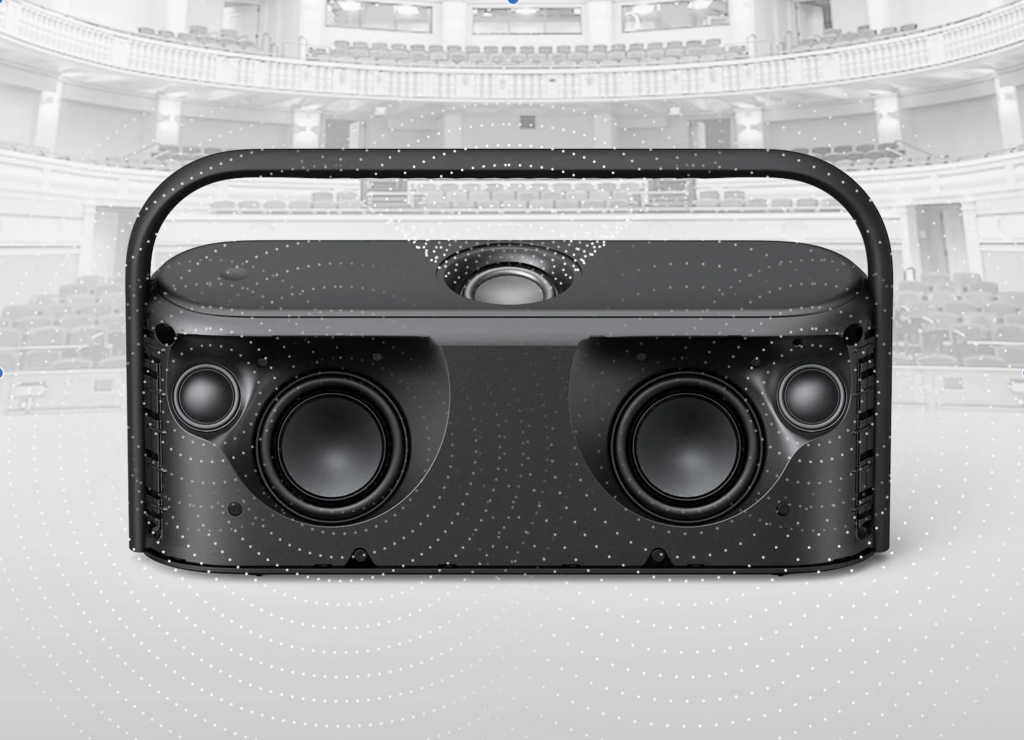 The Motion X600 is the brand's first speaker that accepts and decodes Hi-Res LDAC sources, for Android only, allowing users to listen to their music in the highest resolution format.
"With such a vast amount of music available on the leading streaming platforms, the Motion X600 with its beautiful design, is the most refined speaker Soundcore has ever introduced," said Frank Zhu, General Manager of Soundcore's speaker division. "Using Soundcore's audio algorithm and the upward firing 'Sky Driver,' the Motion X600 can add width and height to traditional two-channel music from Spotify, Apple Music and other popular music services, creating a unique spatial audio experience for users."
Powered by 50-watts, the speaker has enough driving power to not only fill a room but also offers users great sound in the process. Combined with a 9-band custom EQ accessible via the Soundcore app, users can customise the sound to their liking across all frequencies.
Extended Battery Life and Customized Listener Experience
With its 6400 mAh internal battery, the Motion X600 provides up to 12 hours of playtime at 50% volume, providing uninterrupted entertainment all day. Additionally, users can wirelessly pair two Motion X600 speakers together for an even wider stereo soundstage.
Availability and Pricing
The Motion X600 is slated to be available for purchase on May 6 for $199.99 in the US, £199.99 in the UK, €199.99 in Europe and $269.00 in Canada on Amazon.com, soundcore.com and other retail partners. The Motion X600 will also be available for pre-order through May 9 via the Soundcore's website in the US as well as in each market in UK, Germany or Canada for $149.99, £149.99, €149.99 and $199.99 CAD respectively.
About Soundcore
Soundcore is committed to reinventing audio by bringing it to the people. This includes premium wireless headphones and beautifully designed indoor and outdoor speakers that support popular music services, voice services, and an ever-growing number of compatible smart home products.