Smeg debuts premium espresso makers and grinder for real coffee lovers
Smeg have hosted an exclusive coffee masterclass to showcase their expert coffee machine brand, La Pavoni, which can be found in many of the world's finest coffee shops.
The La Pavoni Cellini is a semi-pro coffee maker designed for coffee enthusiasts, featuring a specification that delivers what the brand describes as "premium coffee, every time, with minimal effort and maximal expense".
Central to this is its copper and insulated boiler, which helps to deliver improved thermal stability, as well as saving energy into the bargain.
It also features twin manometers that keep tabs on the pressure of the pump and the boiler.
Smeg's range also features the La Pavoni Cilindro coffee grinder, which features a 600g Tritan hopper at the top where one can load in one's preferred bean of choice. 
The machine can grind a specific dose to order, meaning the user is going to get a fresh brew every time. Just like the Cellini espresso machine, the design, materials used and end result are all high-end and it sits beautifully alongside the coffee-brewing unit.
Taking things up a further notch or two is Smeg's £1,349 (around €1,600) La Pavoni Esperto lever machine, which completes the new collection.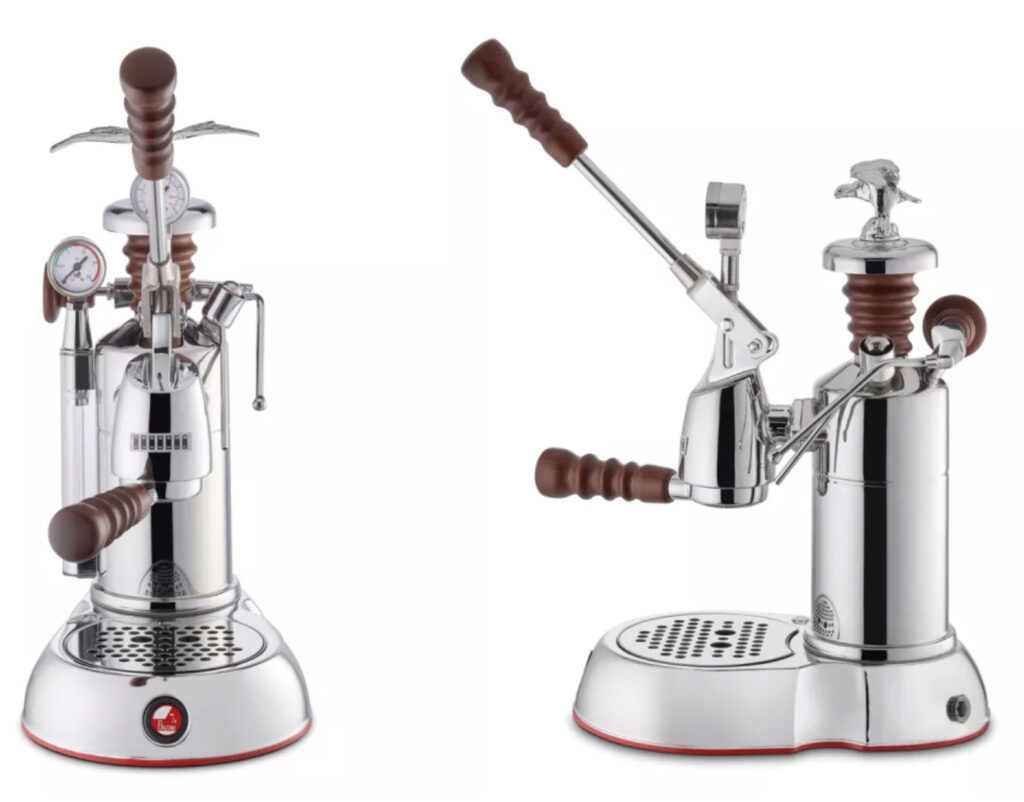 This is something for the real coffee connoisseur as the benefit of using a manual lever machine is that it lets the user decide on the exact brewing pressure. 
The La Pavoni Esperto lever machine comes complete with a selection of accessories including a steam wand, Cappuccino automatic, professional filter holder, fascine filter holder, three filters, a coffee scoop and a stainless-steel tamper.
…
Read also: GERMAN PRO COFFEE EXPERTS WMF LAUNCH NEW PREMIUM CONSUMER MACHINES – THE 800 SERIES