Foxconn partners with Vedanta in India for huge new semiconductor plant
Vedanta and Hon Hai Technology Group (Foxconn) have announced the signing of an MOU to form a joint venture company that will manufacture semiconductors in India.
The news comes at a time when the global semiconductor production scenario is seeing a massive shake-up amid ongoing shortages in a number of key areas.
This first-of-its-kind joint venture between the two companies will support Indian Prime Minister Narendra Modi's vision to create an ecosystem for semiconductor manufacturing in India.
Established in Taiwan in 1974, Hon Hai Technology Group is the world's largest electronics manufacturer. Hon Hai is also a leading technology solution provider, as the company leverages its expertise in software and hardware to integrate its manufacturing systems with emerging technologies. Vedanta Group is a global diversified group of companies with presence in metals, mining, oil & gas, power, telecom and glass. The Group has a presence in electronics and technology businesses through group companies, Avanstrate Inc. and Sterlite Technologies.
According to the MOU signed between the two companies, Vedanta will hold the majority of the equity in the JV, while Foxconn will be the minority shareholder. Vedanta Chairman Anil Agarwal will be the Chairman of the joint venture company.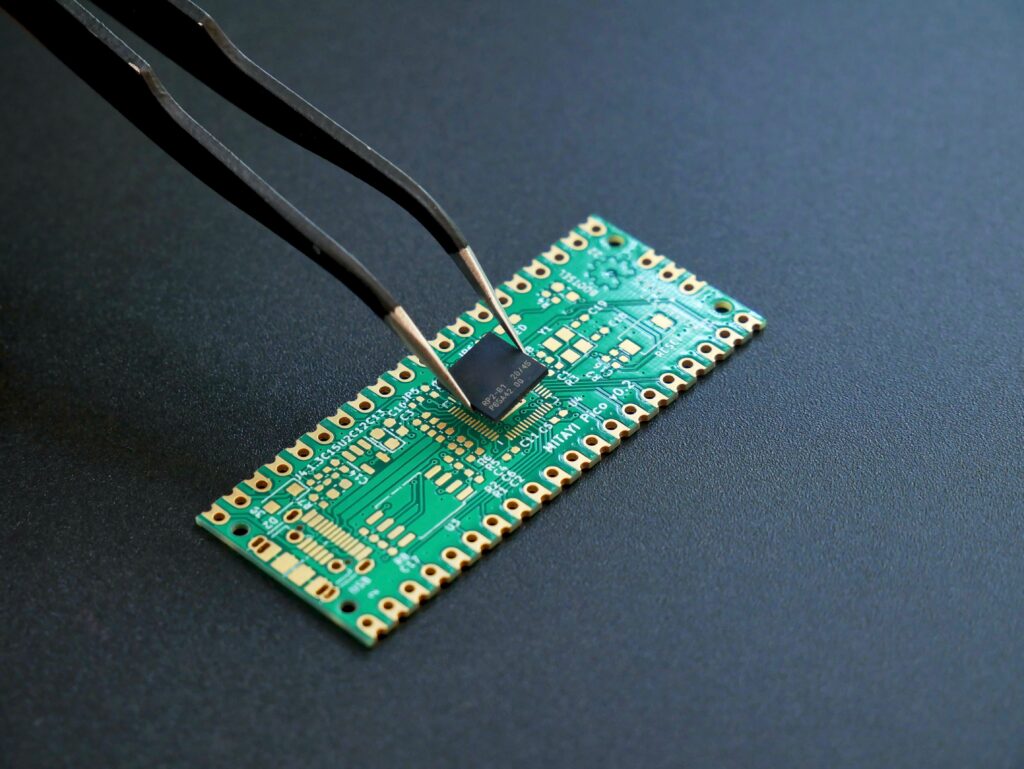 The targeted project plans to invest for manufacturing semiconductors. It will provide a significant boost to domestic manufacturing of electronics in India. Discussions are currently ongoing with a few State Governments to finalise the location of the plant.
The collaboration between Vedanta and Foxconn follows the India Government's recent policy announcement for Electronics Manufacturing & PLI scheme for incentivising organisations to contribute towards development of this sector. This will be the first joint venture in the electronics manufacturing space after the announcement of the policy.
Latest of a series of announcements
The announcement by Foxconn and Vedanta follows on from several major announcements in the sector. In January, Intel said it would invest US$20bn (€17.6bn) to build what could be the world's biggest chip-making complex in Ohio.
And in November, Samsung announced it had chosen a site close to the US city of Taylor in Texas for a new $17bn computer chip plant. The plant is expected to be operational by the second half of 2024. It is the South Korean electronics giant's biggest-ever US investment.
Sales of electronics devices soared during the Covid pandemic, leaving semiconductor makers struggling to keep up with demand. The shortage resulted in huge disruptions for major industries. Millions of products – cars, washing machines, smartphones and more – rely on these semiconductors.
Recent research cited by the BBC found that demand for semiconductors was as much as 17% higher last year than it was in 2019. The survey of more than 150 firms found supplies had fallen from an average of 40 days' worth in 2019 to just five days in late 2021.
There's been a boom in demand for lower cost chips, which are embedded in an ever-wider variety of consumer products, meaning the older, 200mm technology is more sought after than ever. Industry news site Semiconductor Engineering already highlighted the risk of a chip shortage, partly due to a lack of 200mm manufacturing equipment, back in February 2020.
…
Read also: SAMSUNG ANNOUNCES MASSIVE US$17BN ADVANCED SEMICONDUCTOR FAB SITE IN TEXAS
…
Photo top of page: copyright Puddingworld 2021