Samsung's latest bespoke smart refrigerator: connected & customisable
Samsung unveils the newest addition to its bespoke home line, the Bespoke 4-Door Flex refrigerator with Family Hub+ software, a smart and customisable appliance.
Larger screen
The new fridge offers a larger display area than in previous models—a 32-inch, bezel-less FHD screen—from which users can access recipes and meal plans, listen to music, watch TV in the kitchen, access their favourite apps and more.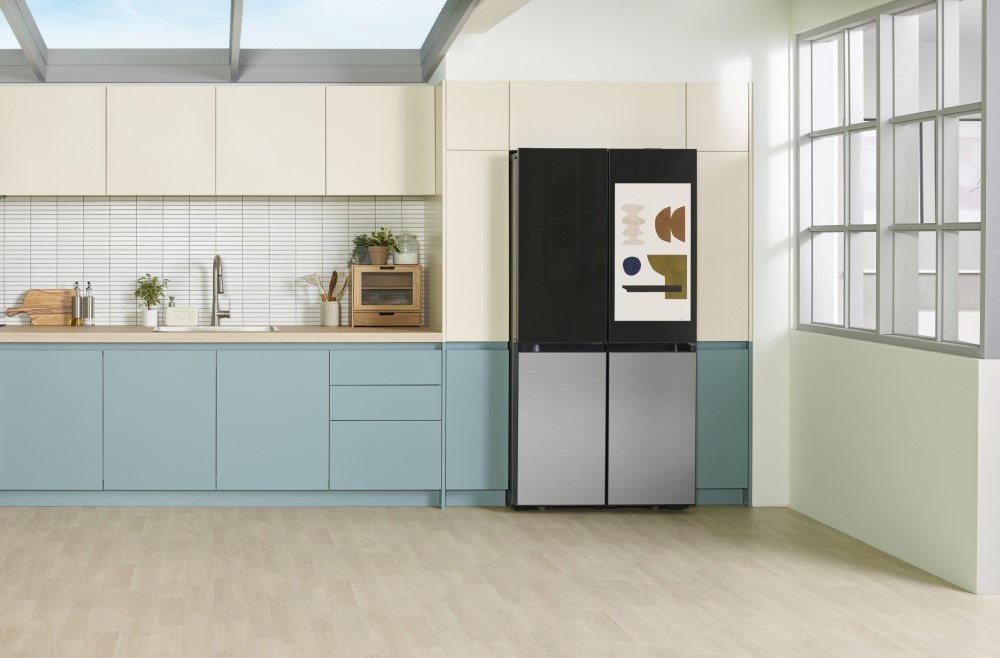 Family Hub Software
The 4-Door Flex Refrigerator features the company's updated Family Hub+ software, enabling it to double as a home control centre for SmartThings, the company's smart home platform and monitor the status of other kitchen appliances and smart home functionalities. In addition, users can access Samsung TV Plus and its over 190 free channels and use Google Photos as digital photo frame.
"We are continuing to build on the success of our Bespoke lineup with the introduction of new Bespoke refrigerators and built-in appliances that give consumers even more ways to express themselves in their kitchens," said Junhwa Lee, EVP and Head of the Customer Experience Team of the Digital Appliances Business at Samsung Electronics.
Adaptable design
In keeping with the rest of Samsung's bespoke appliances, the new refrigerator features a flat, minimalist design with a customis
able front panel available in both glass and stainless-steel finishes. Users are able to choose from a number of door colours to coordinate the look of their refrigerator with the rest of their kitchen. The fridge's design is completed by an Auto Open Door featuring a recessed handle with a streamlined design and easy opening via a tap that releases the door.
The Bespoke 4-Door Flex Refrigerator with Family Hub+ is set to launch in North America and Korea in the first half of the year and a Family Hub+ software update will be available in 2023.
For more Household Appliance news, click here.