Peacock streaming comes to Meta VR headsets for the first time
Peacock is now available on Meta's Quest 2 and Quest Pro VR headsets in the US, marking the streaming service's first foray into VR devices
NBC Universal-owned streaming service Peacock and virtual reality headset maker Meta have announced a partnership that brings the streaming service's diverse range of content to virtual reality headsets, namely the Meta Quest 2 and Quest Pro, for the first time.
Through the partnership, Meta Quest 2 and Meta Quest Pro users will now be able to access the streaming service's some 90,000 hours of content across multiple genres and more than 50 always-on channels. With content drawn from the NBC Universal library, including its subsidiaries Universal Pictures and Universal Television, the service's offering includes hit films and leading TV series as well as MLB and NFL games, and other sporting events.
Through Peacock, Meta Quest 2 and Quest Pro users can view iconic series like The Office US, Parks and Recreation, and That '70s Show, as well as current hit shows like Yellowstone and Saturday Night Live, as well as next-day episodes from Bravo and NBC, and new original series like Bel-Air.
Additional content is set to be launched in the next few weeks, including the comedy-thriller Cocaine Bear, the original show Mrs Davis, and the MLB Sunday Morning Leadoff. In coming months Peacock will also offer its users access to the Kentucky Derby, the Indianapolis 500, and the U.S. Open golf tournament.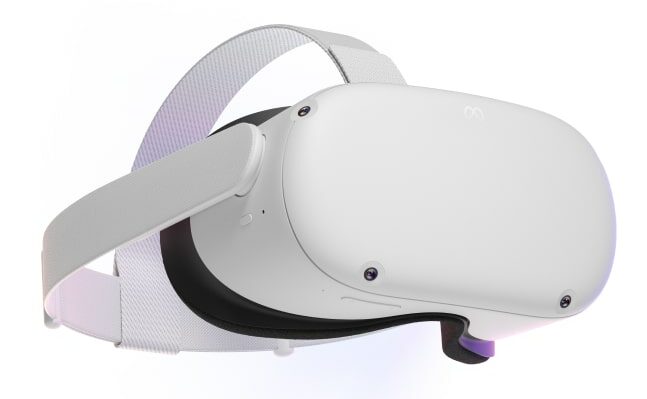 More VR to come
According to the two companies, additional VR experiences are on the way and the launch of Peacock on Meta Quest 2 and Pro headsets is just one component of a continuing partnership between NBC Universal and Meta.
Through their ongoing collaboration the firms plan to bring VR experiences across a variety of NBC Universal properties, including "Universal Monsters," "Halloween Horror Nights," and The Office, to Meta's immersive environments including Meta Horizon Worlds and the Meta Avatars Store. Soon, Meta users will be able to watch The Office through Peacock on their Meta Quest 2 and Pro headsets, and then experience, play, and interact with the show in VR in Worlds.
"Launching Peacock on Meta Quest 2 and Meta Quest Pro meaningfully expands the existing partnership between Meta and NBCUniversal, and offers users more opportunities to experience Peacock's robust content offering in an immersive VR and streaming experience," says Annie Luo, EVP, Head of Global Partnerships & Strategic Development. "Whether it be a VR experience with The Office or an iconic film franchise, a live sporting event or the next breakout Peacock original, there's something for everyone," she adds.
Multitasking
Using the Meta Quest and Quest Pro VR headsets, viewers can stream Peacock onto their own customizable screens and even expand to a full theatre size within their headsets for the largest possible field of vision.
Meta's VR technology allows users to multitask and through the headset view more than one screen with the service's content at once. Moreover, viewers can continue streaming one of their favourite shows or sports events while browsing through the Internet or consulting their apps.
To celebrate the launch, Meta is offering eligible three months of free access to Peacock's premium streaming service. After the three-month period, Meta Quest and Pro users will be able to access Peacock via the usual monthly subscription model.
Availability on other devices
Beyond its new availability on Meta Quest and Pro VR headsets, the streaming service's content can be viewed on a wide variety of devices, including: Xfinity Flex, Comcast's X-series cable boxes, Cox's Contour Box or Stream Player, Amazon Fire TV, Android TV, Apple TV, Roku, XBox One, Google Chromecast, Android and Apple devices, ad Windows and Mac operated computers.
For more Home Entertainment news, click here.