Midea adds new robot vacuum to its intelligent cleaning product line
The Midea Group has announced the launch of a new futuristic robot vacuum cleaner, adding to the company's expansive cleaning product line.
On February 21, Midea Group revealed details about its next generation robot vacuum cleaner. The S8+ auto-dust-collection robot is made by Midea Robozone Technology, a subsidiary of the Midea Group. The S8+ joins an intelligent cleaning product line developed by Midea, aiming to provide "optimum performance covering all household cleaning solutions".
Expanding Midea's intelligent cleaning product line
Midea has heavily invested in its smart cleaning product line, with the intention of providing smart cleaning solutions and products that have innovative technology and successful results. It is claimed that additions like the S8+ will help ensure success for the brand's home cleaning and caring business.
"As an innovator in smart cleaning technology, I'm proud to say that Midea is reaffirming its leadership in the smart home industry by revolutionising high-performance robot vacuum cleaners to provide more convenience to our global customers", said Alice Shaw, Vice President, Sales and Marketing Management at Robozone. "The S8+ is Midea's premium model, representing a significant shift in modern home life where consumers seek intelligent cleaning assistants to meet the needs of today's fast-paced life".
S8+: an intelligent vacuum cleaner
The S8+ has been launched as an auto-dust-collection robot, with an automatic dust collection station. It supports an array of innovative features that the manufacturer believes consumers will seek from a vacuum cleaner of the future.
Notably, the S8+ features a 700W high-power motor, with powerful suction, a high-capacity dust bag and multi-layer sealing. These features mean the cleaner only needs to be charged once every 30 days. When it is being charged, the unit automatically collects dust, without any lingering odours. This ultimately provides a unique solution to storage issues with dust and dirt when cleaning.
The S8+ also features a high-frequency vibration mop, providing "vibration-based floor wiping modules" that use friction for effective cleaning. Midea has fitted the cleaner with laser navigation, allowing for precise cleaning on surfaces. Specifically, it supports a fifth generation LDS laser navigation-enabled intelligent whole-house planning solution, which creates maps to clean areas efficiently and accurately.
Furthermore, the S8+ boasts 4,000 pascal suction, which allows users to clean up fine dust.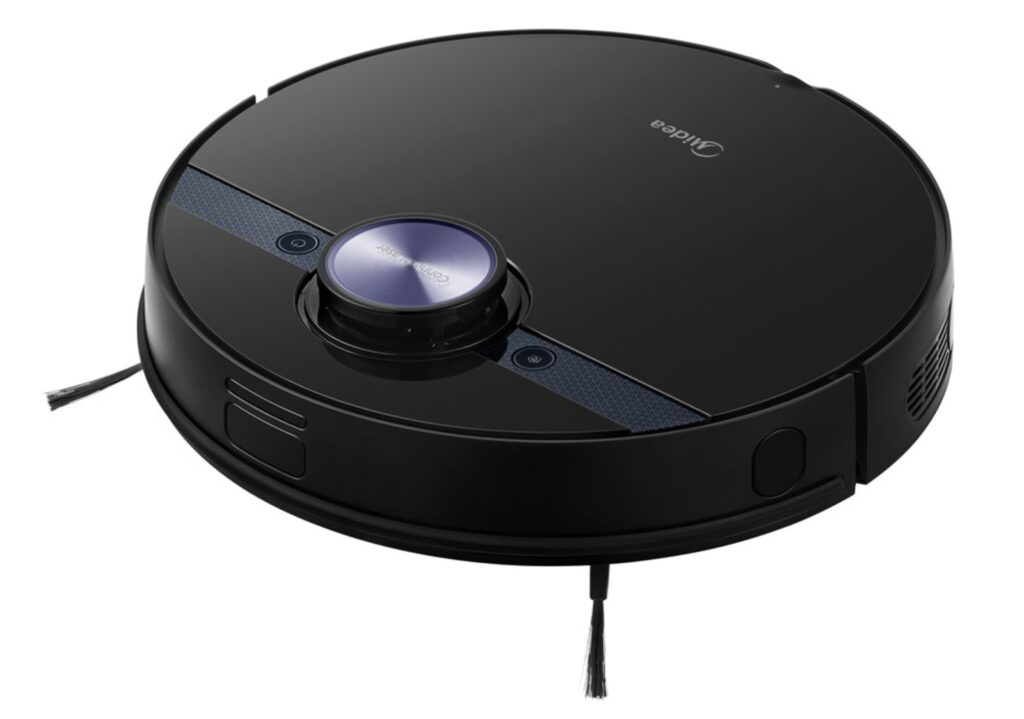 Midea Robozone Technology expands its influence
The global household vacuum cleaner market was valued at around €38bn (US$43bn) in 2021, according to a report from ResearchandMarkets. This value is expected to reach around €51.1bn (US$58bn) by 2028.
Midea Robozone Technology capitalised on this demand with the international launch of the M7 Pro robotic vacuum cleaner in 2020. The unit already featured strong suction power, mopping features and support for app control and Alexa voice commands. Like the S8+, the M7 uses laser navigation technology to auto-map with 30 sets of sensors. An e-controlled water tank is another standout feature, an 220ml electronically-controlled tank with no leaks when turned off.
With the launch of the S8+, Midea is adding to its momentum to its innovative cleaning product line. A subsidiary of Midea Group, Midea Robozone Technology is mainly focused on developing Artificial Intelligence, as well as Smart Robot products and Smart Solutions. The company has a portfolio spanning multiple brands, such as Midea and Toshiba. Midea Robozone Group says its purpose is to "humanise" technology, and to also provide solutions for "Future Factories".