The amazing onset of AI and lidar in the 2020s: not all cars see the same
How is lidar being developed in order to power the self-driving car market? A close-up look at how one company is developing technologies that will help crank-start the market.
Indeed, people have been dreaming about self-driving cars for nearly as long as automobiles have been around, arguably even longer when considering da Vinci's vision back in the 1500s. While the reality of fully autonomous vehicles remains in small pilot trials today, the industry is advancing in leaps and bounds as engineers add features and functionality by marrying leading edge technologies, including lidar, radar and cameras to help a car "see" and "react."
As with any other new tech, the new sensors are getting smaller and more accurate while dropping in price, factors that facilitate scalability for autonomous driving features from only a few high-end vehicle models to mass market vehicles.
One company leading the charge towards safe self-driving cars is Cepton Inc., a US Silicon-Valley based maker of lidar (an acronym for "light detection and ranging") products that are being incorporated by some of the world's biggest auto makers, including GM's vaunted Ultra Cruise program that will allow hands-free driving on more roads in North America than ever before.
It appears evident that autonomous vehicles will become mainstream, which has automakers and tech firms alike, including Qualcomm, Aptiv PLC, Nvidia Corporation and Apple, hustling to secure a share in the burgeoning mobility market.
AVs hitting the accelerator
The day of full-on autonomous vehicles goes through advanced driver assistance systems (ADAS). Unfortunately, hyperbole in social media has resulted in confusion as to the different levels of ADAS and their capabilities. Companies calling their technology "self-driving" or "autopilot" only adds to misunderstanding the difference between Society of Automotive Engineers (SAE) Level 0 (person driving full-time) and SAE Level 5 (vehicle driving itself under any condition).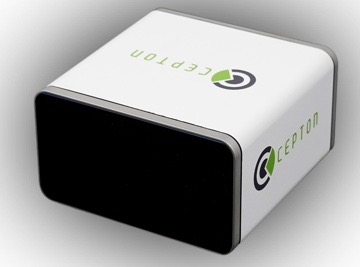 To date, in excess of 80 companies are experimenting with self-driving vehicles, which seems destined to lead to AVs one day cruising on everything from back roads to highways. Interest is expected to come via consumers and companies alike. Research by automaker Nissan shows that 55% of small businesses believe they will operate fully autonomous fleets within two decades.
A major force behind safe autonomous driving is lidar, which uses a small optical sensor and pulses of light to create a continuously updating, three-dimensional map of the surrounding area. Lidar is growing in popularity among automotive original equipment manufacturers (OEMs) because it has qualities that radar and cameras are unable to achieve today. Advancements in lidar represent a significant progression in autonomous driving, subsequently fuelling a surge in interest in publicly-traded lidar technology companies.
Cepton has made a splash on the scene in recent weeks, going public via special purpose acquisition company (SPAC) and showcasing its highly differentiated lidar technology and impressive portfolio of partners. The company sets itself apart from peers with its micro-motion technology (MMT) that has solved many challenges such as expense, performance, reliability, and vehicle integration for the ADAS and the AV markets.
The company became a public entity trading on the NASDAQ last month, ringing Nasdaq's opening bell on Feb. 17, 2022, which caught the attention of Wall Street as evidenced by shares spiking from around $10 (typical SPAC pricing) to as high as $80.16 before settling into a range that should have investors' attention again.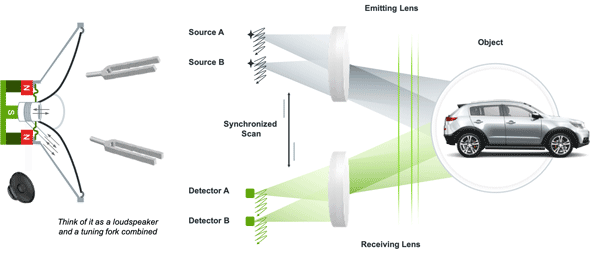 The company is developing a portfolio of hardware and software lidar solutions, complete with proprietary application-specific integrated circuit (ASIC, a customised integrated circuit chip) and all requisite optoelectronic parts. Cepton's products consist of Vista X, Vista T, Vista P and Nova. Cepton offers its products at a price that is a fraction of that of its competitors, a fact that further adds to the appeal for car makers.
Part of the genius of MMT lidar is that Cepton didn't overcomplicate things. The company relies on OSRAM's 905 nm wavelength lasers, which are affordable, available proven tech that deliver high brightness with low power consumption in a Time of Flight (TOF) lidar system to map the surroundings. Cepton says MMT reduces risk of parts wearing out because, unlike competitors, the award-winning system doesn't use any rotating parts or mirrors.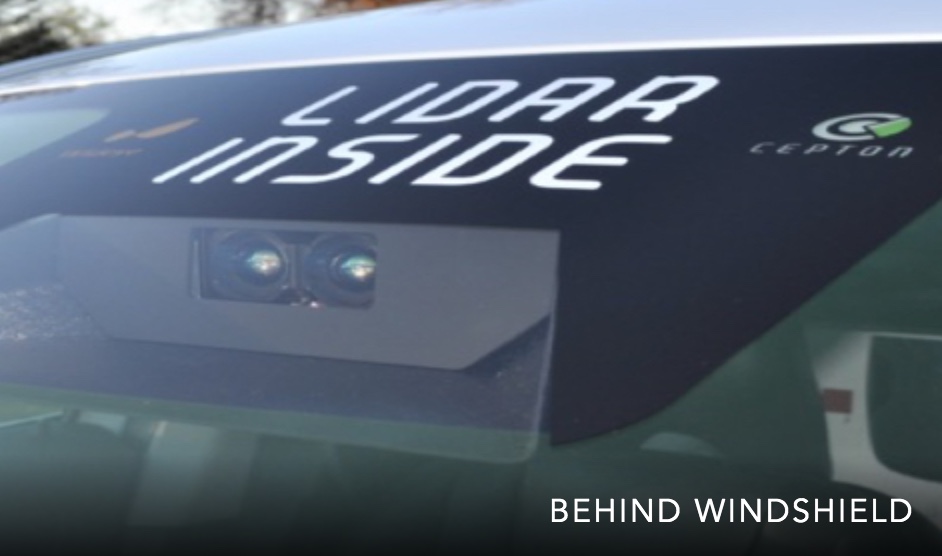 Furthermore, Cepton hit a home run by developing what it says is the first and only lidar system that can be placed behind the windshield, making it ideal for mass deployment across multiple vehicle models. Add the features up and it shouldn't be a surprise that automotive OEMs and tier-1 suppliers are wanting to work with Cepton.
While vehicles may be the low-hanging fruit at the moment, the utility of lidar is boundless, which has Cepton exploring opportunities in smart industrials, smart cities, robotics and even trucking markets.
A partnership with Japan-based Koito resulted in the series production award from General Motors where Cepton lidar sensors will be used in upcoming GM models featuring its new Ultra Cruise package. In comparison to other lidar series production deals disclosed in the auto industry, the Cepton deal is exponentially larger, which has Cepton optimistic about more awards in the future.
Ultra Cruise is recognised as a true market breakthrough in General Motors' quest for no crashes, pollution or congestion. Featuring 360-degree perception and a combination of lidar, radar and cameras, Ultra Cruise is a technological progression to GM's popular Super Cruise feature that is limited only to some highway use. Slated to be available in 2023 on select models, Ultra Cruise is expected to eventually enable hands-free driving on more than 2 million miles of roads in North America, or 95% of all driving scenarios. With intentions to add new models in the coming years, Cepton's lidar will, says the company, be the first ever used in mass markets.
More Than Just Auto
Lidar has been around for about 60 years, invented shortly after the first laser. Developed by NASA, lidar first appeared in the 1970s for use in space applications, including measuring distance between objects. Much like Temper foam, infrared ear thermometers, cell phone cameras and other products invented by NASA, lidar is making its way into everyday uses. These opportunities are not eluding the Cepton management team.
As mentioned, Cepton has more than 160 collaborations in motion in its pipeline. Recently, the company has announced a partnership with security solution provider Bowler Pons Solutions Consultants LLC pursuant to which Cepton's MMT Vista(R)-P sensors are being used to launch a cutting-edge, lidar-enabled 3D monitoring system.
Cepton has also this month teamed up with Fibre Based Integrations, an established fibre optics systems supplier, to develop lidar-based vehicle detection solutions in Cape Town, South Africa, to enable smart transportation infrastructure citywide.
…
Read also: OPSYS TECH TEAMS WITH AUTO SUPPLIER HASCO TO SUPPLY LIDAR SYSTEMS
Photo – top of page: Joey Kyber / Unsplash