SEB Group doubles production area at French Krampouz site
Awarded the prestigious French Living Heritage Company label ("Entreprise du Patrimoine Vivant") since 2017, distinguishing excellent artisanal and industrial know-how, all Krampouz kitchen appliances are designed and made in Pluguffan, in France's Finistère region. And the newly announced expansion reflects Groupe SEB's commitment to "maintaining and promoting industrial know-how in France".
Groupe SEB has announced more than €5 million in investment in 2022 to support the brand's growth in the French and international markets, most of it earmarked for the plant's extension, as Krampouz is firmly anchored in its region and is committed to French craftsmanship and manufacturing.

Revenue was up 32% year-on-year, buoyed by robust growth in the domestic and export markets, making it imperative to expand the site in Brittany. The investment aims to increase the plant's production capacity for all Krampouz cooking appliances, for both the professional and home markets.
The expanded area will not only create room for new machines and an updated industrial tool, but also allows to grow the research and testing lab. A key component of the project, the site will also be home to new facilities designed with the wellbeing of staff in mind. The current site area will increase by almost 50% to 10,000 sq m.
The works, launched at the end of 2021 using local companies, will be completed in the summer of 2023. The various industrial and logistics areas will be up and running at the end of 2022.
SEB expands further into VC activities
In parallel to its expansion in Europe, Groupe SEB continues to diversify through non-direct investment in companies on the "other side of the pond". Through its investment company—SEB Alliance—Groupe SEB has announced investment in the Blisce fund, which is led by seasoned French entrepreneur, Alexandre Mars. As SEB Alliance celebrates a decade of existence in 2021, this new investment ensures its continued development with a positioning that complements its indirect investment strategy.
Groupe SEB created the SEB Alliance corporate venture arm in May 2011 to follow trends in the small domestic equipment market and in an open innovation approach destined to cover new technologies and expertise. With a current capital of €150m, SEB Alliance is both an investment structure and a tracker of technological developments. Since its foundation, SEB Alliance has made over 20 direct minority investments, notably in the following 3 areas: digital, health/wellness and sustainable development. SEB Alliance has also invested in several thematic venture capital funds.
The Blisce fund is the first certified B corporation transatlantic Venture Capital (VC) fund. In particular, Groupe SEB was convinced by the fund's investments in positive-impact companies that are linked to its priority development areas: digital, health/wellness and sustainable development.
Thanks to this investment in the Blisce fund, which complements the positioning with current partner funds of SEB Alliance, Groupe SEB says it is opening up more opportunities with active American startups specialising in Direct-to-Consumer (D2C). Since its founding, Blisce has invested in companies including Spotify, Pinterest, Too Good To Go, Headspace, Brut, and Imperfect Foods.
In addition to financials, SEB Alliance teams are committing to an effective win-win partnership. As such, they will work closely with the fund's teams on the development of startups by providing their consumer and market expertise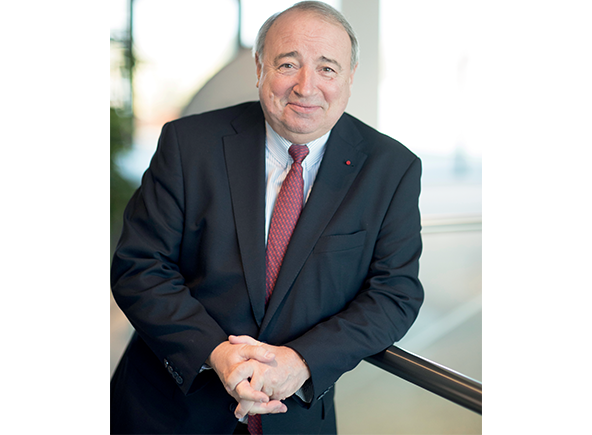 Thierry de La Tour d'Artaise, Chairman and CEO of Groupe SEB, commented:
"By investing in Blisce, we will be able to expedite the identification of innovations, particularly in the United States. Blisce's certified B corporation status illustrates their firm and full commitment to shaping a more sustainable world. This reflects the commitments supported by Groupe SEB since its founding 165 years ago."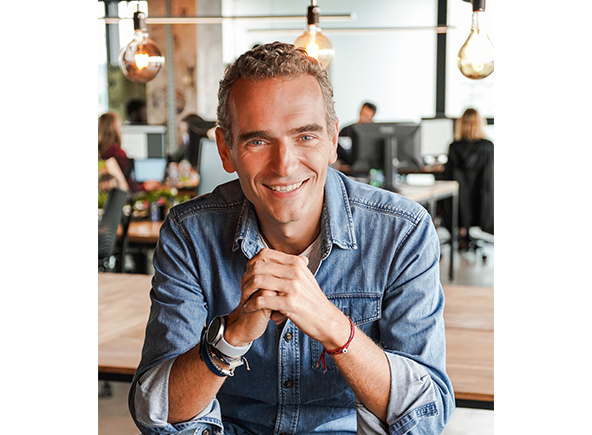 Alexandre Mars, Founder & CEO of Blisce, added: We are pleased with the integration of Groupe SEB into our investor base. First, because we uphold shared values. Second, because Groupe SEB is a global player that is firmly established in its markets. Together, our Groups share the conviction that new technologies will make consumers' everyday lives easier. This is why we believe the synergies and shared contributions between Blisce and SEB Alliance to be self-evident.
…
Read also: SEB LAUNCHES ECO-DESIGN LABEL WITH NEW RANGE OF SMALL APPLIANCES