Konka signs new OEM agreement, bringing OLED TV sets to European market
Technology outfit Konka has announced that it is bringing its high-end OLED TVs to the European market for the first time
The first export of Konka's high-end OLED TVs to Europe was made in late December, with reportedly over 3,000 units between 55 and 65 inches.
Konka brings 812 Series OLED TV sets to Europe
Konka has said the shipment includes the new Konka 812 Series: "born to impress the world." This series has a range of exciting features, such as new generation OLED, with 8.3 million self-lighting pixels that individually turn on and off to offer an "infinite contrast ratio."
The Konka 812 Series also has the HDR10 standard, with forward-thinking colour processing technology that presents primary colours in a bold and dynamic way.
Another standout feature is the TV set's blue light reduction, protecting the eyes of viewers. OLED blue light wavelengths are distributed at a rate which are apparently less harmful than regular light. Despite this, the rendering of the colour blue is unaffected.
The 812 Series OLED TV also offers viewers a fast response speed of 0.001 seconds, which Konka claims is faster than standard LCD TVs. "Under high-speed dynamics, each picture detail is truly reproduced, blur is extensively avoided, which brings you every visual feast to its fullest," the company says.
The TV set is purposefully-designed to visually match the immersive sound system, with a bezel-less screen that offers an edge-to-edge viewing experience for viewers. The screen-to-body ratio is stated as being 99.1%
In addition to this, Konka says its unique TV set features six ant-blur technologies. "With the new generation of anti-blur technologies, moving images, a problem with the old-generation OLED, can be controlled precisely to minimise blur," the company says, with static image brightness adjustment and channel logo detection.
"KONKA's TV products have been known in the industry for their outstanding display effect and quality as the Company has been a long-time player in the display sector with expertise in Mini LED, OLED, and Micro LED technologies," Konka said in a press release.
"Now KONKA has chosen its high-end products for entry into Europe, indicating that it has no desire to compete on price with competitors. Instead, it opted to develop its position in the European market with differentiated and quality products. As it always does, the Company adhered to the highest standards and strict quality controls from sample delivery to production for this batch of products."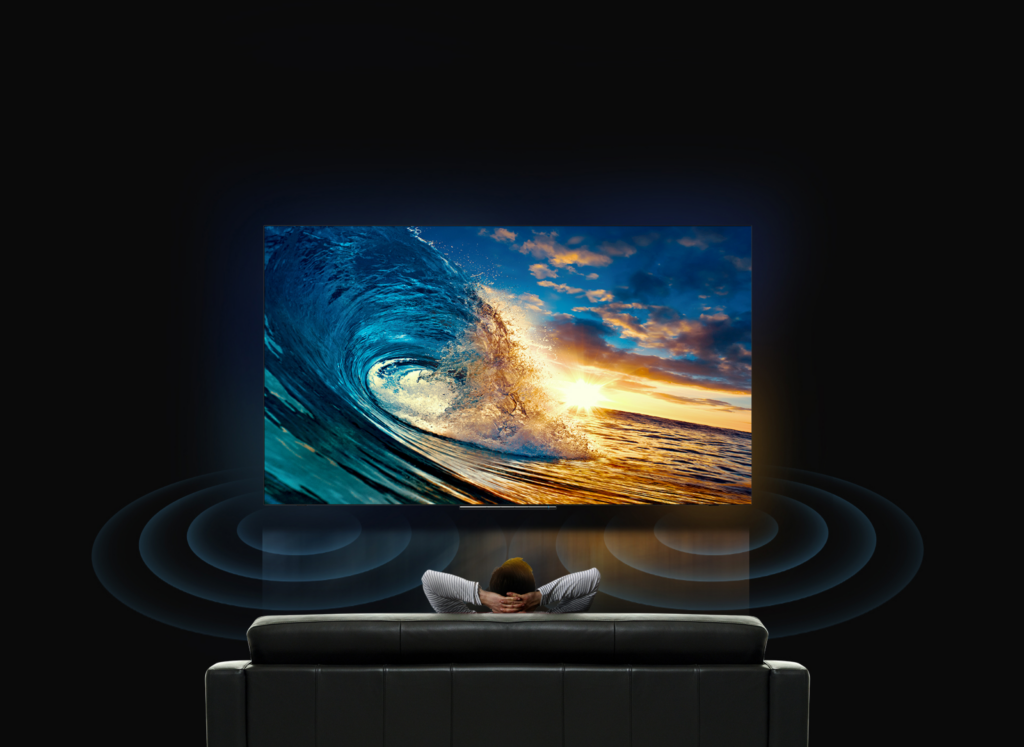 Konka signs OEM agreement to bring models to Europe
To make the European launch of Konka's OLED TVs possible, the company negotiated a new partnership agreement with its long-term OEM partner in the continent. Konka has said that its OEM partner has "TV sales for its own brand in the local market," which had previously centred on low-end and mid-range models in place of Konka's more high-end offering. With the aim to expand its business, the OEM partner has selected Konka's high-end product range.
"Both parties are optimistic about the potential of the products in this market because, through the partnership, they already have products with solid display quality and local operations based on years of laying the groundwork," a press release notes.
The technology company's shipment reportedly contained over 20,000 smart LED products and kitchen appliances, as well as over 3,000 units of TV sets ranging from 55 to 65 inches. Konka has said that Europe is being positioned as a key market, with plans to grow business in the region and also launch a product layout in the near future.
For more IFA Global Market/ Sourcing news, click here.