Jidu Robocar concept vehicle by Baidu set to be unveiled in April 2022
Baidu's intelligent electric vehicle arm Jidu has announced it has closed Series A financing, raising nearly €350m, pushing it one step closer to launching its concept robocar.
With the completion of financing, Jidu is set to continue accelerating the progress in R&D and achieving mass production. The brand's first Robocar concept car will be unveiled at the Beijing Auto Show in April this year, with a mass-produced model set to be launched in 2023.
Founded in 2000, Baidu's mission is to "make the complicated world simpler through technology". Jidu is a robocar start-up company initiated by Baidu Group and invested by Geely Group. Founded in March 2021 with Yiping Xia as CEO, JIDU is committed to R&D and popularisation of the world's top autonomous driving and human-machine interaction technology, creating revolutionary Robocar with emotion and intelligence, giving people more space and time to realise more possibilities.
This round of financing was backed by Baidu and its strategic partner multinational auto manufacturer Zhejiang Geely Holding Group ("Geely").
In January 2021, Baidu announced its plan to enter the automotive industry by launching a smart car company. In March, Jidu was established and received over €267m in start-up capital. Now, in the span of only ten months, Jidu has received a new round of financing.
The success of the new round of financing will help the company further accelerate its R&D and enter mass production of the Robocar. Moving forward, the R&D team will be expanded, with a focus on talent acquisition, especially in fields including advanced autonomous driving, smart cockpit and smart manufacturing. A system will also be developed in order to facilitate user growth and market operation. By 2023, Jidu aims to present to the world a Robocar with "outstanding user experience and cost-effectiveness, setting an industry benchmark for smart cars".
As an important strategic initiative by Baidu in the field of intelligent mobility, Jidu is committed to creating "a revolutionary Robocar that combines both intelligence and emotion, leading to a profound change in transportation".
"It has only been 10 months since Jidu started its journey," said Yiping Xia, CEO of Jidu. "With the support of cutting-edge AI technology combined with a high-quality vehicle platform and manufacturing process, Jidu's efficient development of automotive robot has been proven – the brain, nerve system, and body of the Robocar are all under rapid development. When the product is delivered (in 2023), it will be a benchmark-level product."
Xia continued, "I would like to express my special thanks to the entire team who accompanied this project from the scratch. Moving on, we will continue to focus on product development and build our business network to quickly move forward. Our goal, as always, is to provide users with more revolutionary products that exceed expectations."
AI's role in reducing carbon emissions
In December 2021, Baidu and IDC jointly launched China's first White Paper on AI's Contribution to Achieving the "Dual Carbon" goals. The white paper estimates that AI-related technologies will contribute to reducing more than 35 billion tons of carbon emissions from now to 2060.
With the title of "Smart Carbon Emission Reduction, Inspire the Transformation to Green Energy ", the report focusing AI's Contribution to achieving China's "Dual Carbon" goal in 2021 was released during a panel discussion on green technology at the 2021 Baidu Create conference. This is the first industry-led research report in China focusing on the role of AI in achieving China's carbon peaking and carbon neutrality goals.
According to the white paper, the path to realising carbon neutrality must be technology-intensive, and breakthroughs in AI technology will be implemented in various industries through ICT infrastructure combined with carbon reduction technologies. AI-related technologies' contribution to carbon reduction will increase every year, reaching at least 70% by 2060 with the total carbon reduction exceeding 35 billion tons.
Robin Li, Co-Founder, Chairman and Chief Executive Officer of Baidu said that Baidu is currently drawing on its advantages in AI to harness technologies including autonomous driving and vehicle-to-everything to realise a complete smart transportation system and ensuring an optimal solution to carbon reduction. He also expressed that Baidu will continue to invest further resources in this effort together with ecosystem partners using AI to achieve zero carbon growth.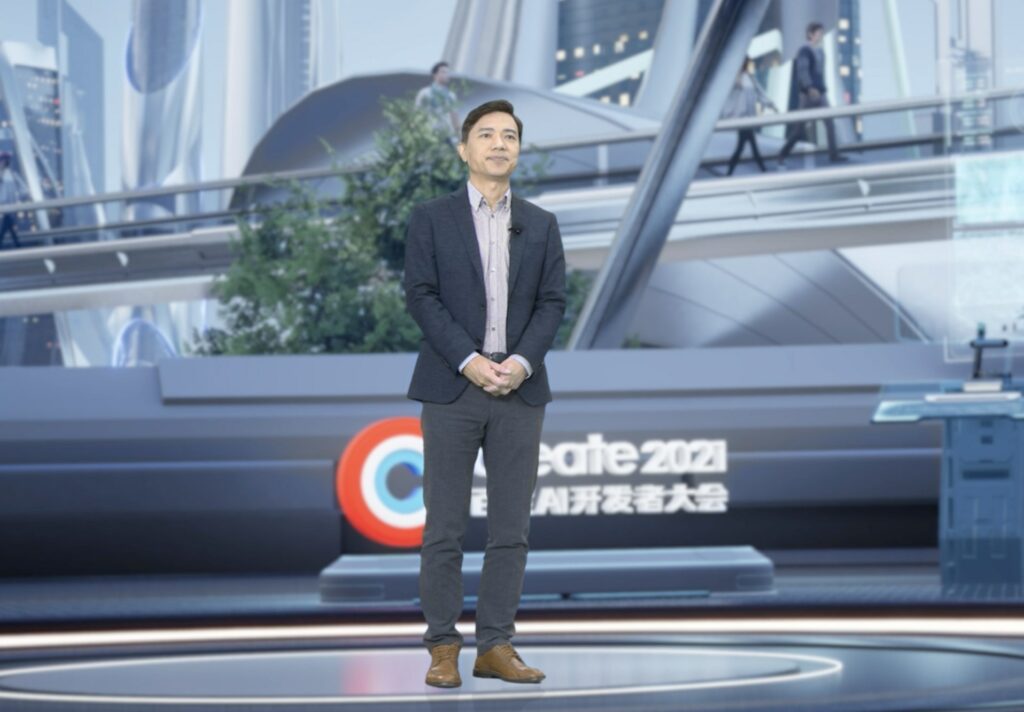 "One of the key advantages of smart transportation solutions is the ability of "Vehicle-road-smart mobility" to address the issue of emissions at the root", said Guobin Shang, Vice President and General Manager of Intelligent Transportation Division at Baidu. "By 2030, Baidu is expected to reduce carbon emissions from urban transport by more than 70 million tons, equal to 8% of China's total emissions in 2020".
The transportation industry exemplifies AI's direct impact on the reduction of carbon emissions. In 2020, carbon emissions from China's transportation industry were estimated to be 1.04 billion tons, accounting for 9% of the country's total emissions. The use of slow blocking intelligent transportation technology based on intelligent information control can effectively improve the traffic efficiency of major urban road intersections. Cities with a population of 10 million can therefore reduce carbon emissions by at least 41,600 tons per year, which is equivalent to the carbon emission of 14,000 private cars in a year.
In June 2021, Baidu announced its goal to achieve carbon neutrality in its operations by 2030, using advanced technology and innovative mechanisms to minimise its ecological footprint. The company's approach to fulfil carbon neutral targets is centred on six main operational aspects: data centres, office buildings, carbon offsets, intelligent transportation, AI cloud and supply chains.
…
Photo – top of page: Jidu Robocar Concept Car
…
Read also:
SONY UNVEILS VISION-S 02 ELECTRIC CONCEPT CAR AND SONY MOBILITY INC