IFA Berlin 2023 unveils new "retailer is king" programme
Organisers have revealed the new IFA Berlin 2023 "the Retailer is King" programme, set to target retailers and buyers
With IFA 2023 taking place at the Berlin fairgrounds from 1 to 5 September, just a few months away, organisers unveiled some key aspects of this year's event at the 2023 IFA Press Briefing in April. A new feature at this year's edition of the world's largest consumer electronics and home appliances trade show is the "the Retailer is King" programme.
According to the event's Managing Director Oliver Merlin, retailers and buyers are "a key conduit of all of our messaging and understanding what is going on in the market" and as such IFA Berlin 2023 has not only been working with all the major retailer and buying groups to ensure their broad participation, the event's organisers have put together a curated programme to allow retailers to maximise their time at the show.
Fast track access
With so much new tech at IFA every year, retailers and buyers have their job cut out for them. These visitors come to the show to find out about the latest consumer electronics and home appliances to offer their clients and need to make sure they are not wasting any of their precious time in Berlin. The IFA Berlin 2023 Retailer is King programme, Merlin said, aims to help them do just that.
As a part of the new programme, retail visitors and buyers at IFA Berlin 2023 will benefit from a preferred badge pick-up area with a fast lane at the south entrance to speed up access to the show. In addition, to fully benefit from their time at IFA Berlin 2023, retailers will again be able to take advantage of guided tours across key exhibition features and exhibitors, enabling them to quickly become acquainted with the show.
Perks for retailers
Members of the buying and retail community can also benefit from a special Trade Visitor Lounge, offering special working areas and catering exclusively to retailers. To help their visit run smoothly, the programme will additionally offer retailers and buyers a shuttle service to circulate easily between the various halls at Messe Berlin.
Another important feature is a meeting coordination service designed to maximise participants' time on site. Moreover, the programme will offer private lunches for the retail community and dedicated networking activities in the evenings, as well as breakfasts and curated talks at hotels throughout the city.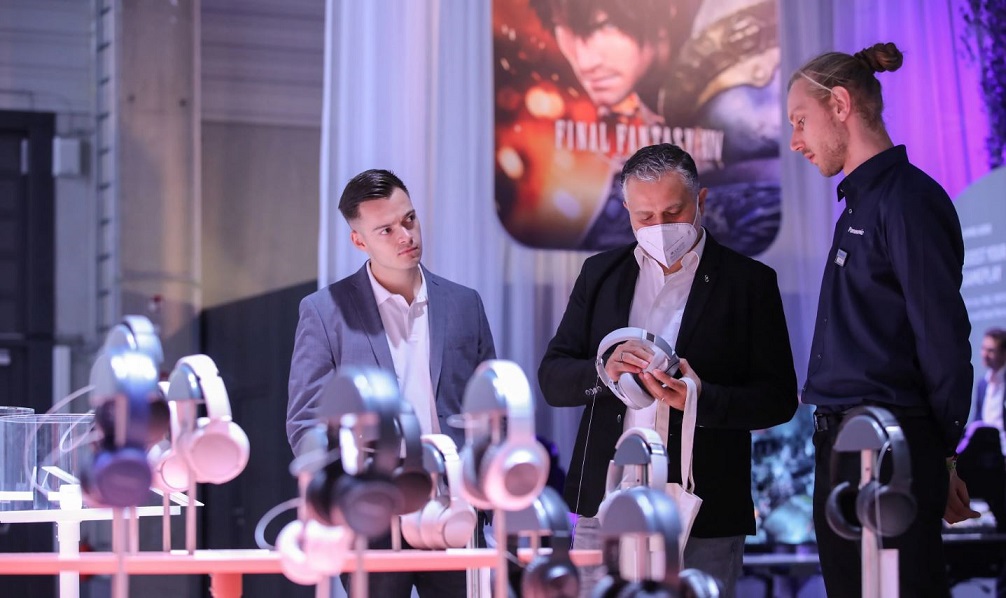 A comprehensive platform for retailers
IFA Berlin 2023 is working with the entire retailer ecosystem to build the most comprehensive platform for buyers and sellers in the home appliances and consumer electronics space.
Top retailers include: 4G Retail, alibaba.com, AZcom B.V., A Plus Appliances, A&C Systems, ALDI International, Alternate, amazon, AO, Back Market, Best Buy, BM Technotrade, bol.com, Boulanger, BUT International, buyitdirect, Ceconomy, Celly, Coolblue, Colruyt – Collishop, Comfort MAX, Comfy, computeruniverse, Comtech, Conforama, CONNDEVS, Conrad, COOP, Cyberport, Dangaard, Dante International, Deltaco, Deltatecc, Digitec Galaxus, DNS Retail, dodenhof, Dreamland, eBay, EDCO, EDE, Edeka, EDION, EFG, EGH, EGV, El Corte Ingles, Elari, ELECTRO DEPOT, Electronet, electronic4you, Elgiganten, eMAG, EpicentrK, eprice, ETS, Exertis, Extreme Digital, EYE Systems, F9 Distribution, faro-com, Galaxus, Globus, Grab IT, GRAVIS, Groupon, Grover, Hafele, Harvey Norman, Home Shopping Europe, Homecinema, iDeal of Sweden, IKEA, Ingram Micro, InnovaMaxx, Interdiscount, iVisions, Jägerphon, John Lewis plc, K+B E-Tech, Kingfisher, KOMSA, KW-Commerce, La Redoute, Leroy Merlin, LIDL, Lotte, Macnificos, Maxi-Media, Media Markt, Medion, Merlion, Metro, Migros, MVM, Neonet, Nital, notebooksbilliger.de, Obeta, OBI, Onedirect, Otto, Pantheon, ProReServ, QVC, real, REWE Group Buying, Rexel, Rhinos, Rivacase, SallingGroup, Sandman Group, Saturn, Shop Direct, Smalltronic, Smartwares Group, Smartycom, Solectric, Sonepar, Stadler Form Russia, STRAX, Subtel, SVP Worldwide, Target, Tchibo, Tech Data, Technopark, TelForceOne, Tura Scandinavia, Veepee, Vivanco, Wagner eCommerce Group, WD Plus, Whiteaway, XPlus1, Zalando, and Zeitfracht.
For more IFA 2023 news, click here.