IFA Berlin 2023 press briefings give a sneak peek of what more to expect this year
IFA Berlin 2023 is introducing new features to reflect trends in the industry, using what IFA Management GmbH's Managing Director Oliver Merlin presented at the 2023 IFA press briefing on 23 April as an "evolution not revolution" approach to expanding the scope of the event
Taking place at Messe Berlin from 1 to 5 September, IFA Berlin 2023 will build on the success of previous editions and its reputation as what Merlin called "the best trade show in the world for consumer electronics and home appliances," while evolving the event to reflect current trends in the industry.
Expanding on IFA's success
As it goes into its 99th year, IFA has proved its relevance and staying power in the consumer electronics and appliances industry, a fact Merlin backed up with figures that spoke volumes about the importance of the show and its capacity to retain participants and attract new ones. Currently, IFA Berlin 2023 exhibitor registration has shown 78% of retained business, while the remaining percentage comes from new business.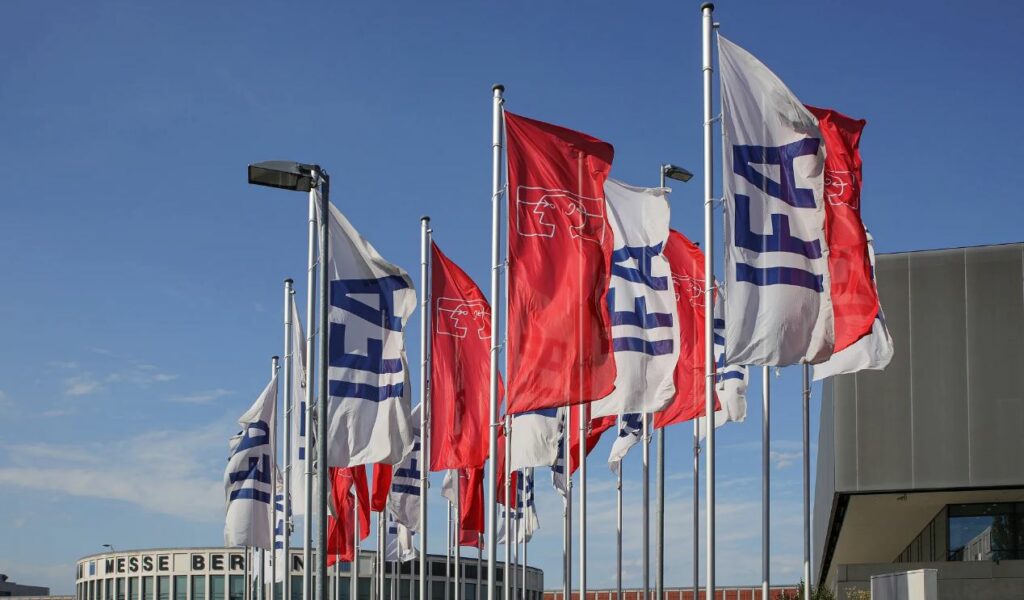 Evolution not revolution
Paralleling the progress of technology in consumer electronics and appliances, IFA 2023 is making an effort to stay abreast of industry trends and is taking them into account for this year's event. "Slowly and over a period of time we are gradually introducing new segments, new features, new content and new experiences so that you can see IFA evolving as a product," said Merlin.
According to Merlin, the 2023 show is already incorporating many exciting new features. Specifically, through the new "The Retailer is King" programme, IFA 2023 is looking to more effectively target retailers and buying groups, seeing as they are "a key conduit of all of our messaging and understanding what is going on in the market."
Press, marketing and a new website
This year, the show's press efforts have extended beyond its existing media contacts and traditional press outlets, Merlin said, to include influencers and the entire online ecosystem. Moreover, this year's data-driven e-mail campaigns are segmenting different target groups to make sure the right message is transmitted to each one. So far, Merlin asserted, these campaigns have garnered an average opening rate of 41% while visitor registration, opened two weeks ago, has had a "positive uptake."
Beyond outgoing campaigns, IFA Berlin 2023 boasts a brand new website chock full of fresh content.
IFA Berlin 2023 Highlights
One of the notable highlights of this year's event is the IFA Leaders Summit, which will bring together top thought leaders in their fields, who, as Merlin claimed, will cover some of the industry's hottest topics, such as AI and chip manufacturing.
In addition, this year's show will also feature a "very interactive" gaming and Esports arena, a Sustainability Village -reflecting the industry's growing concern for sustainability- with a dedicated programme of its own, a House of Robots where visitors will be able to interact with robots, and an enhanced version of the show's IFA Next zone dedicated to start-ups.
This year, the show is ramping up this area, said Merlin, making it much bigger and more ambitious and counting 500+ start-ups this year and a large content programme specifically designed for start-ups, scale-ups, corporate innovations labs, VCs, and incubators. To build the IFA Next business, Merlin revealed that IFA has partnered with start-up specialist TNW and the local organisation, Berlin Start-up Night.
As IFA Berlin 2023 looks to enhance the "festival feeling" in Berlin during the event, #BerlinTechWeek, will take place with evening events, not just at the showground, further involving the entire city in the IFA experience.
For more IFA 2023 news, click here.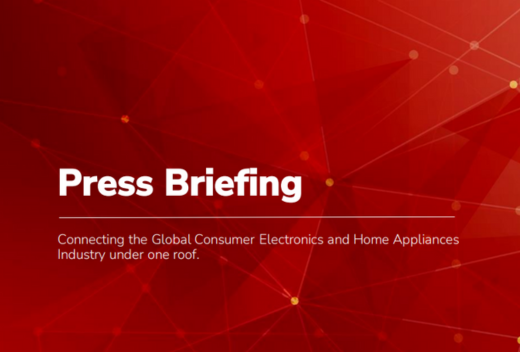 To download the slides, click here. To watch the recording, click here.