Next chapter for IFA 2023 with new management partnership
The world's largest consumer electronics trade show is starting a new chapter with new management, an expanded team, and a brand new digital and media hub
Berlin's IFA 2023 is now the responsibility of IFA Management GmbH – a new joint venture founded by gfu Consumer & Home Electronics GmbH together with Clarion Events Ltd, one of the world's leading independent event organisers.
Under the new partnership, IFA plans to continue growing the event internationally and remain the best home appliance and consumer electronics show in the world. It also plans on building on its success by expanding its digital offering with a particular focus on adding more innovative products and experiences to the event.
The new joint venture will invest in additional features, new experiences, meeting opportunities and entertainment to generate more value and excitement for attendees, sponsors and exhibitors – without ever losing sight of what made IFA great in the first place – being the best trade show in the world for CE and HA, organisers said.
Team expansion
From a team of just four last year, the new IFA 2023 team has grown significantly and now has 32 people working across sales, marketing, content and operations. IFA 2023 organisers have an office in Berlin but the team is composed of members who are based in Germany and internationally.

"We have colleagues from across the world including London, Amsterdam, Canada, Spain, Hong Kong, etc. This, we believe, will help us internationalise the event as well. We have also integrated the expertise within our management team of previous members of the Messe Berlin and IFA Berlin, whilst working closely with the gfu every step of the way," organisers said.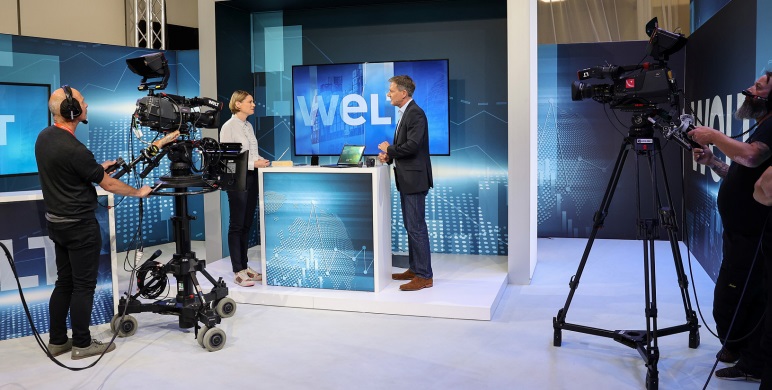 IFA 2023 media and digital
In addition to the organisational changes, IFA is "investing in a big way this year" in the level and quality of content at IFA. The trade show has overhauled the look and content of its website, with the aim of making the user experience easier for its clients, while providing a comprehensive outlook on all the activities related to IFA. The company has also completely revamped the press and newsroom.

This section on its website is now named the 'Content & Media Hub' and it centralises all information related to partner content (white papers, industry insights, news articles, podcasts and interviews) and press releases so that they are easily accessible to journalists and media.

IFA organisers say the goal is to engage all year round with its clients and provide valuable insights through focused content. The new head of digital content Callum Booth is a writer, journalist, and editor with more than a decade of experience, the bulk of which focused on consumer tech – he will lead the new hub.

As the trade show enters its 99th year, IFA 2023 is refocusing on the foundations of where the event has come from, while looking towards its 100th year and beyond to turn the event not only into a once a year meeting but create a 365 engagement strategy of in-person and digital offerings for our B2B trade visitors, customers and media.
Clarion Events
Clarion is one of the world's leading live events and digital media businesses, private equity backed and owned by Blackstone. Headquartered in London, it is a truly international business with a portfolio of events and media brands across a range of vertical markets. We have employees based in offices worldwide who specialise in delivering first class marketing, networking and information solutions in high value sectors, both in mature and emerging geographies. We organise both live and digital events every year, attracting buyers with spending and decision-making power who are looking for solutions and innovations to help move their businesses forward. Putting them in contact with the providers of these solutions, and with each other, is our overriding objective, always.
gfu Consumer Home & Electronics
Together with Clarion Events Ltd, gfu founded the joint venture IFA Management GmbH in autumn 2022 and entrusted it with the planning and implementation for the coming years.

Sara Warneke is Managing Director of gfu Consumer & Home Electronics GmbH, as the company is now called. She has been working in the sector for more than 10 years and brings with her relevant expertise and a network in the consumer and home electronics industry.
"I am delighted that with IFA Management GmbH we have been able to establish a dynamic company that will ensure IFA remains a leading trade show and innovation platform focused on the future. Our wish, and that of our shareholders, is that IFA becomes a brand that peaks with the event in Berlin in September and provides momentum for all the industry sectors involved throughout the year."
For more trade talk news, click here