IFA 2022 to be "first truly global CE trade show since the start of the pandemic"
IFA 2022 organisers are looking forward to a "global tech reboot" in Berlin this September, when, from 2 to 6 September 2022, the show will bring together global leading brands for what should be the first truly global CE trade show since the start of the pandemic.
Providing a unique opportunity and platform for the worldwide industry to rebuild, IFA spans global time zones between East and West during the run-up to the most important season for international retailers. It's a place where leading companies and innovators across consumer electronics, home appliances, information technology and telecommunications can come and connect with customers old and new, from far and wide.
"Based on the current assessments and predictions of the global situation, IFA 2022 has the potential to be the first truly global trade show for the CE-Industry since the start of the pandemic, offering industry, retail and media extremely high visibility and relevance," said Messe Berlin CEO Martin Ecknig, adding, "The industry has a strong desire to return to an in-person event, and we are committed to making that a reality in Berlin this September in a safe and successful manner."
Jens Heithecker, IFA executive director, executive vice president Messe Berlin Group, added: "It's finally time to 'get real' and once again organise a full-size trade show at the grounds of Messe Berlin and in a city that is not only the capital of Europe's largest consumer market but evolved as a European media hub as well. Many leading global brands have already committed their participation. As of now, we register high demand for the IFA Fitness & Digital Health area and the Home Appliances section."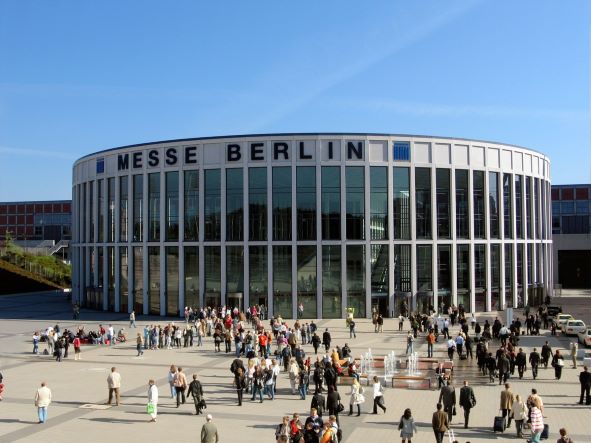 IFA has a reputation as a global, unbiased and high-quality platform for brands. IFA 2022 promises flexible and highly customised solutions to participants across industry, retail and media.
Similar to previous years, the concept still combines B2B and B2C elements, which makes it possible to showcase products and brands in a uniquely engaging context, both as an industry showcase and as a reality check for innovation in front of real consumers.
The show is essential for experts and public as well as media. IFA in Berlin is where most of the world's annual product innovations are unveiled, which are then made available to consumers in the year-end business.
Berlin opens up
The Berlin exhibition grounds are opening up now: At the leading trade fair for the global fruit trade, Fruit Logistica (5-7 April 2022), only a limited number of Covid-19 restrictions are in place. Since 1 April 2022, participants will now be able to attend major events in Berlin, such as trade fairs, without having to present any proof of testing, recovery or vaccination. Much more important: Visitors from over 115 countries have bought their tickets.
ShowStoppers@IFA
ShowStoppers, as the official press event of IFA during the Media Days, have already started their preparations. The well-known format returns in 2022 and offers media representatives special access to exclusive market innovations. At ShowStoppers, startups have the opportunity to create greater brand awareness while major companies showcase their latest innovations.
For more IFA news, click here