Harman and American Center for Mobility to strategically collaborate on connectivity products
Mobility electronics outfit Harman, a subsidiary of Samsung, has announced a new strategic collaboration with the American Center for Mobility (ACM).
The partnership will see the two companies testing the practical uses of road-ready technologies such as Vehicle to Everything (V2X), which is facilitated by roadside infrastructure, or edge computing, which uses 5G technology to connect vehicles with individuals and infrastructure. The hope is to test emerging technologies that can help enhance safety and efficiency on the roads.
Harman has said that despite its development of various forward-thinking mobility-based products and services, testing said offerings in a real-world setting is a challenge, as it is hard for facilities to mirror the real-life traffic occurrences that are experienced every day.
In the American Center for Mobility (ACM), Harman has a partner that can offer industry-leading infrastructure that will help speed up the process of validating Harman's road safety products. As mentioned in a press release, the ACM can conduct real-world testing of technologies like 5G, V2X and MEC in its "one-of-a-kind" global development centre. The ACM is reportedly enthusiastic about accelerating the development of connected and automated vehicles, and will help Harman by providing access to the centre's test facilities and smart infrastructure.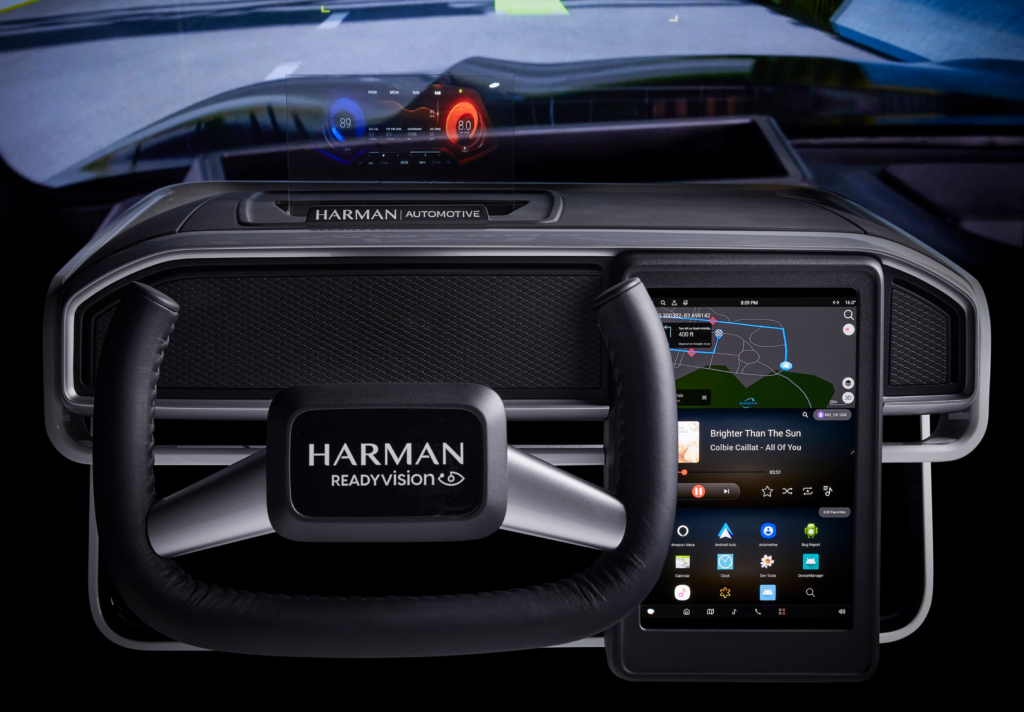 One specific development that the companies are jointly working on is "vulnerable road user (VRU) safety and video See-Through & Do-Not-Pass warning alerts using vision sensor share under real world conditions with varying degrees of constraints including weather, network capability, and road conditions."
See-Through technology apparently offers an ultra-low latency, real-time augmented video feed of a vehicle that is ahead of the driver.
"This enables visibility, reduces driver anxiety, and increases safety while facilitating the host vehicle to perform a safe overtake manoeuvre using HARMAN 5G TCU and HARMAN Savari MECWAVE," details a press release.
Harman has said that through its work with the ACM, automotive manufacturers will be given the opportunity to test and develop connected vehicles, showcasing new mobility technologies that could be scaled up across the industry. Connected mobility technology helps with testing situational awareness, or receiving of notifications about traffic updates, and the Samsung subsidiary has claimed that connected infrastructure is key regarding the evolution of connected mobility.
"Now having the ability to test these real-world scenarios demonstrates Harman's ability to combine fast, reliable 5G, V2X & MEC to deliver improved situational awareness between vehicles, vulnerable road users and infrastructure without the need for increased computing onboard every vehicle and personal devices," said Ram Iyer, Senior VP of Connectivity at Harman International.
"This industry collaboration will not only play a pivotal role in improving road safety but help us continue to bring immersive, automotive grade experiences to life for consumers with 5G."
"Making best-in-class infrastructure widely available through partnerships for automakers to test in real-world test environments embodies our approach at ACM," said Reuben Sarkar, President and CEO for ACM.
"5G, V2X & MEC at ACM will enable validation of an expanding set of safety-critical use cases using road-ready connected vehicle solutions."
Harman and Ferrari partner to advance the In-Cabin Experience
The two companies agreed to a multi-year joint technology and marketing partnership, which will centre around the development of a digital cockpit. Hoping to adapt the networks of their vehicles, Ferrari opted to use Harman's Ready Upgrade system, which will be integrated into future Ferrari vehicle lines.
"Ready Upgrade adopts a product-based approach that transforms the vehicle into a modern electronic device," said Armin Prommersberger, Senior Vice President of Product Management, HARMAN International. "Similar to smart homes and smart phones, Ready Upgrade delivers a user experience that is much quicker to market with the capability to remain up-to-date throughout the life of the vehicle."
For more Mobility news, click here.