Vision 8+, sustainability champion of Grundig's new TV lineup, cuts back on plastic without compromising on colour or sound
Grundig has unveiled its dynamic new Android TV line-up, which the company describes as its most comprehensive and sustainable TV range to date.
The line-up features a selection of smart TVs, from the entry-level Vision 6 and Vision 7+ sets to the particularly sustainable Vision 8 and Vision 8+, as well as the flagship Vision 9 and Vision 9+.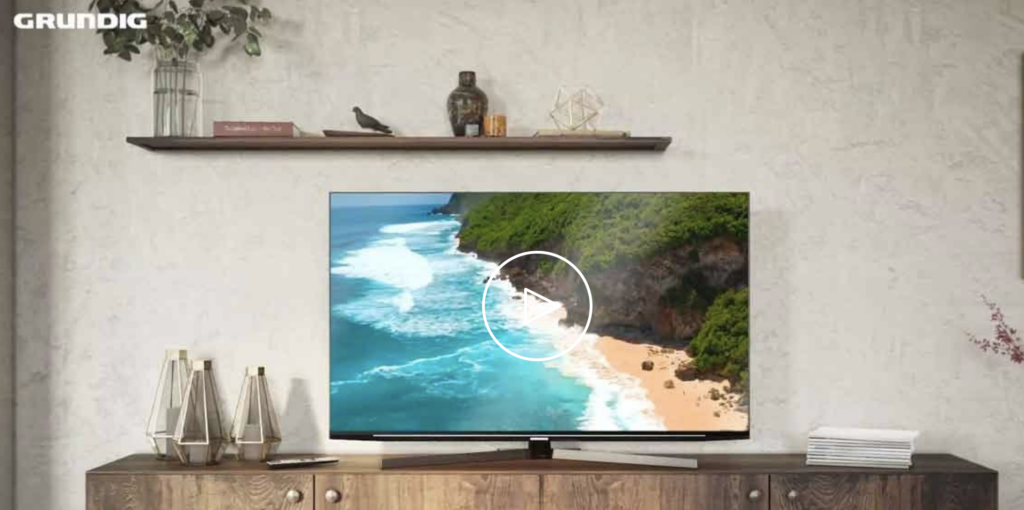 Vision 8+: Grundig's most sustainable TV offering to date
A standout product from the range is the Vision 8+, considered to be the most sustainable model among the new Grundig smart TVs. The 8 and 8+ feature components made from recycled plastic. The former is wider, while the latter is made with a frameless design, so viewers are fully immersed in their entertainment.
The TVs' rear wall and base are made from 30% recycled plastic, and components such as the speaker box and remote control are 100% recycled. Even the packaging box and instruction manual are produced using recycled materials (depending on model). The 8+ is therefore a great example of how entertainment and sustainable awareness can be combined.
In terms of technical specification, the 8+ is equipped with Dolby Vision and HDR10. The model also features built-in IPS panels which enhance the on-screen colour and contrast. Its wide colour gamut, as well as Motion Estimation Motion Compensation means viewers can enjoy smooth images, as well as adjustable backlighting. A pair of 20 watt front speakers also provides viewers a rich sound, a decisive feature which may expected of such a revered TV model.
Vision 8+: 3 selling points:
• The most sustainable smart TV from Grundig
• Frameless design for immersive viewing
• Built-in IPS panels to enhance colour