Global vacuum cleaner market to grow by CAGR of 9.6% until 2028
The global vacuum cleaner market size was valued at €9bn in 2020 and is expected to expand at a compound annual growth rate (CAGR) of 9.6% from 2021 to 2028. 
Lack of time left for doing household chores due to the implementation of the "work from home" model is one of the key factors driving the demand for vacuum cleaners in the domestic sector, according to new report from Grand View Research.
Changing lifestyles, high disposable incomes, a growing working population, rising purchasing power, and ease of usage are other major factors catalysing the growth of the market worldwide.
Technological advancements are anticipated to significantly boost product demand in the market. The emergence of robotic vacuum cleaners, which can clean an area without human intervention, is also expected to work in the favour of the product demand, thereby driving the market growth.
Grand View Research said an exponential rise in demand for vacuum cleaners was observed in 2020, chiefly owing to the heightened need to maintain hygiene in hospitals and homes amid the surge in COVID-19 cases.
Several manufacturers reported an increase in sales in these sectors, whereas the demand for vacuum cleaners in the industrial sector witnessed a decline owing to the closure of industrial units globally.
Shashi Kumar, co-founder and chief executive of Grand View Research, said: "The vacuum cleaner industry is undergoing significant changes, driven by changing customer dynamics and innovative technologies.
"Cleaning is becoming smart with the implementation of smart applications and robotic technologies to create new value from data emerging from different industry verticals. Apart from digitally enhanced products, companies are focusing on developing sustainable products with low emissions and noise. To capitalise on the sales opportunity during the pandemic, several key players have introduced products such as steam cleaners that would be used to disinfect surroundings. The introduction of these products helped companies to increase their sales."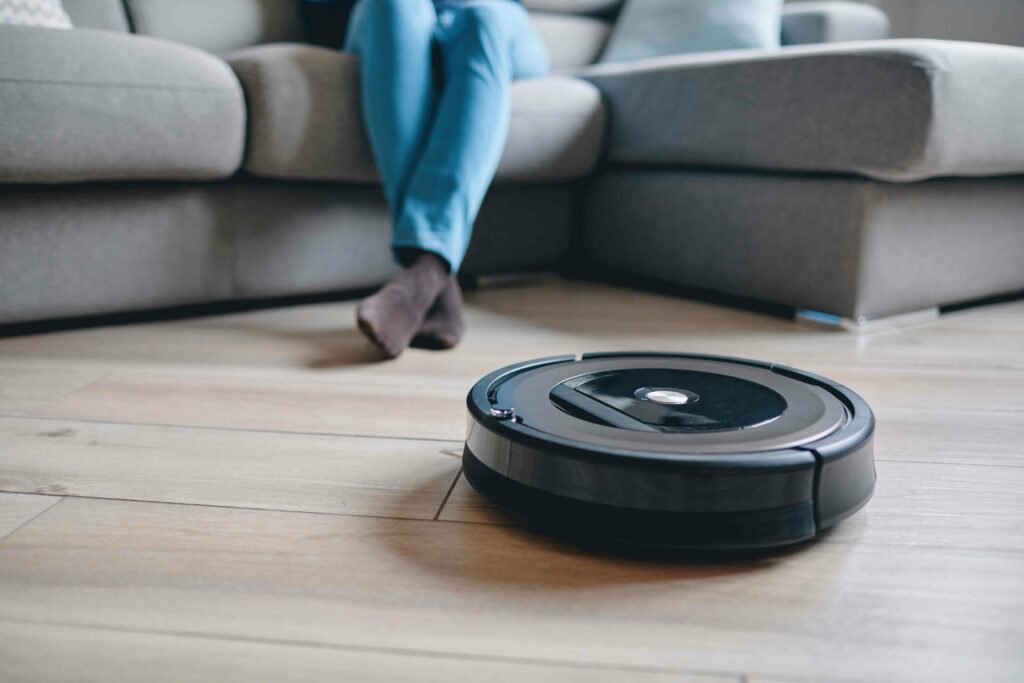 Product Insights
Kumar said the canister vacuum cleaner segment dominated the market in 2021 with a revenue share of more than 25%. 
Kumar said: "The robotic segment is expected to witness an increase in demand over the next few years. New cleaning requirements and demands have emerged in response to the COVID-19 pandemic to free up the human workforce so that they can attain other duties, especially in hospitals.
"Such demands have necessitated the adoption of autonomous or robotic vacuum cleaners for the commercial sector. Features such as automatic charging, smart home trend, and voice-activated commands powered by digital voice assistants such as Amazon Alexa and Google Assistant are attracting domestic users.
"Moreover, advanced features such as navigation technology, voice control, and remote control, allow these devices to help users save time and reduce human assistance."
Application Insights
The residential segment dominated the vacuum cleaner market growth in 2021 by capturing a revenue share of more than 48%. 
The implementation of the working from home model across regions, which confined people to their homes, increased the demand for home appliances, especially cleaning equipment. Kumar said: "Increasing incidences of allergy and asthma caused due to dust and dirt in residential settings, coupled with the need to keep homes disease-free, drove the demand for residential vacuum cleaners.
"The rising availability of advanced products, which can capture the tiniest of impurities efficiently, is driving the market growth in residential applications."
Market Insights
Kumar said that manufacturers are investing heavily in research and development activities to develop and offer intelligent, portable, and lightweight vacuum cleaners. 
He referenced Nilfisk Group, which spent €24.9 million on research and development activities, where the company's primary focus was on digitalisation and building up a function to support the future requirements in terms of autonomous cleaning and digitalisation. 
"The practice of striking strategic partnerships with industry vendors is further helping market players in getting a competitive edge," Kumar said.