Tado set to go public – valued at €450M
Tado, the German smart home startup that specialises in thermostats has announced it is to become a public company via a Special Purpose Acquisition Company (SPAC) deal.
GFJ ESG Acquisition, a Luxembourg SPAC entity focused specifically on sustainable technologies, says it will combine with tado and list the new company on the Frankfurt exchange.
In connection to the business combination, GFJ will raise further capital in a private investment in public equity transaction ("PIPE Transaction"). It is currently envisaged that the transaction will value the smart thermostat specialist with an enterprise value of approximately €450 million.
According to reports, this deal is notable because it will be one of the first big green tech startups in Europe to go public, and tado says that the business combination with GFJ will enable it to further accelerate its growth plans and to heavily invest in its product and technology development, as GFJ is dedicated to support tado with capital and expertise.
"The entire team at tado is extremely proud to partner up with GFJ," said Toon Bouten, CEO of tado, adding, "We share the same convictions and the same passion for environmental technologies. And we are determined to jointly help our customers save money and reduce their ecological footprint. Together, we are in a great position to create a more sustainable energy future."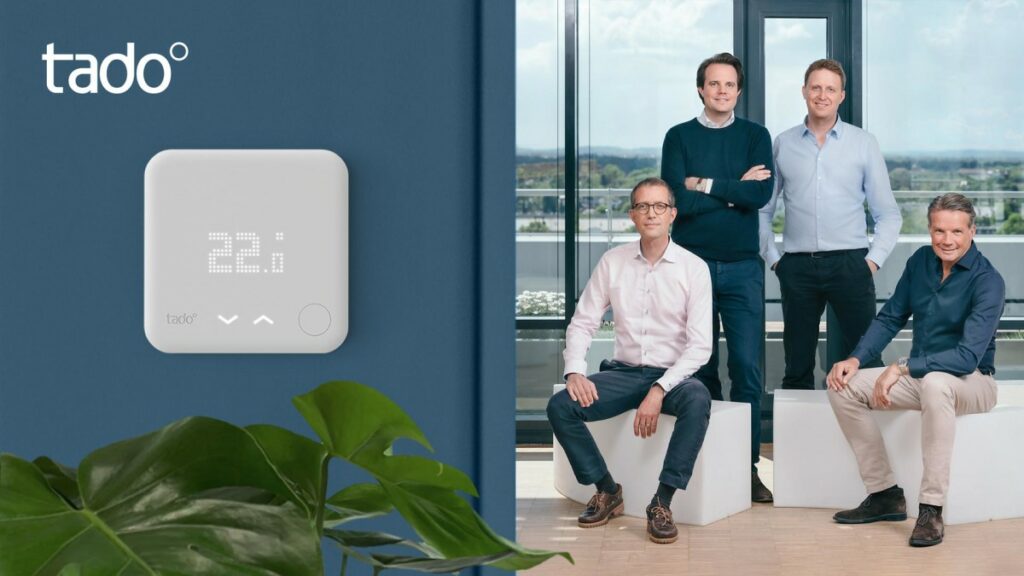 When the deal is closed, Bouten will step down as the head of the company, while Oliver Kaltner (who lists his current role as President of office solutions provider Room) will be taking on a role as CEO, with Christian Deilmann as CPO and Johannes Schwarz as CTO.
Gisbert Rühl, CEO of GFJ, added: "Both GFJ and tado are determined to turn up the heat on fighting against climate change in a smart way. tado already is a market leader in the very spirit of a new wave of green tech companies. We are excited to bring in capital and expertise to help them grow even stronger and foster their technology development.
"Around 21% of energy consumption in the EU is used for heating and cooling private housing alone. If the EU and Germany want to fulfil their commitment to becoming the world's first climate-neutral economy by 2050, there is no alternative to decarbonising the housing sector."
tado, as a public business, will gain a new level of transparency to the market, which will be good for the wider green tech industry as a whole. For now, the company is projecting that it will be making more than €500 million in annual revenues by 2025.
As the only cross-manufacturer solution, tado says its Smart Thermostats and services connect with any kind of heating or cooling system.
Matching over 18,000 systems from more than 900 manufacturers, tado is compatible with around 95% of Europe's residential buildings and households.
Equipped with intelligent data management technology, tado claims that its plug-and-play solutions save homeowners an average 22% on heating costs per year. With over two million sold smart thermostats and an installed base of 7 GW energy capacity in over 400,000 buildings and households, tado claims its technology already helped to avoid 730,000 tons of CO2.
In a statement, tado adds it will use its connected buildings and households to create one of the most impactful energy efficiency and management platform for Europe and beyond. "Capturing the entire value chain from grid integration and distribution to energy retailing and consumption, tado addresses the multi-billion-dollar value pools of energy efficiency, smart energy tariffs and demand response solutions," the statement said.
For more smart home news, click here