Emotn launches N1 in Europe – a Netflix officially-licensed home projector
Featuring access to the Netflix library at the press of a button, the N1 delivers a theatre-like audio visual experience with Dolby Audio through dual 5W speakers and a large projection size of up to 120 inches
Dynamic smart projector brand Emotn, a sub-brand of Dangbei, is thrilled to announce the launch of its first and latest Netflix officially licensed projector in Europe. Packed with native 1080P full HD clarity, 500 ANSI Lumens and a maximum projection size of 120 inches, the Emotn N1 instantly enters the extensive Netflix library after booting and presents its rich content in a crisp, clear and vibrant way. Combined with Dolby Audio and dual 5W speakers, the device's excellent picture and sound quality makes viewers feel as if they've stepped inside the movie.
Officially licensed by Netflix, the Emotn N1 offers new ideas and viewing locations for easier, clearer, enjoyable viewing of Netflix films, TV shows and more. The projector transports users to Netflix immediately upon power-on, exposing them to a world of their favourite content. Unlike watching Netflix on smartphones and tablets, the projector gives users the freedom to choose from a large screen size of 60″ to 120″. Different from watching on a normal TV, the dedicated light, rich colour and crystal sound provide viewers with more immersion and a cosy vibe. The Emotn N1 comes with a remote control that features hotkeys for the three main video services – Netflix, Prime Video and YouTube – allowing consumers to access their go-to apps with a single press.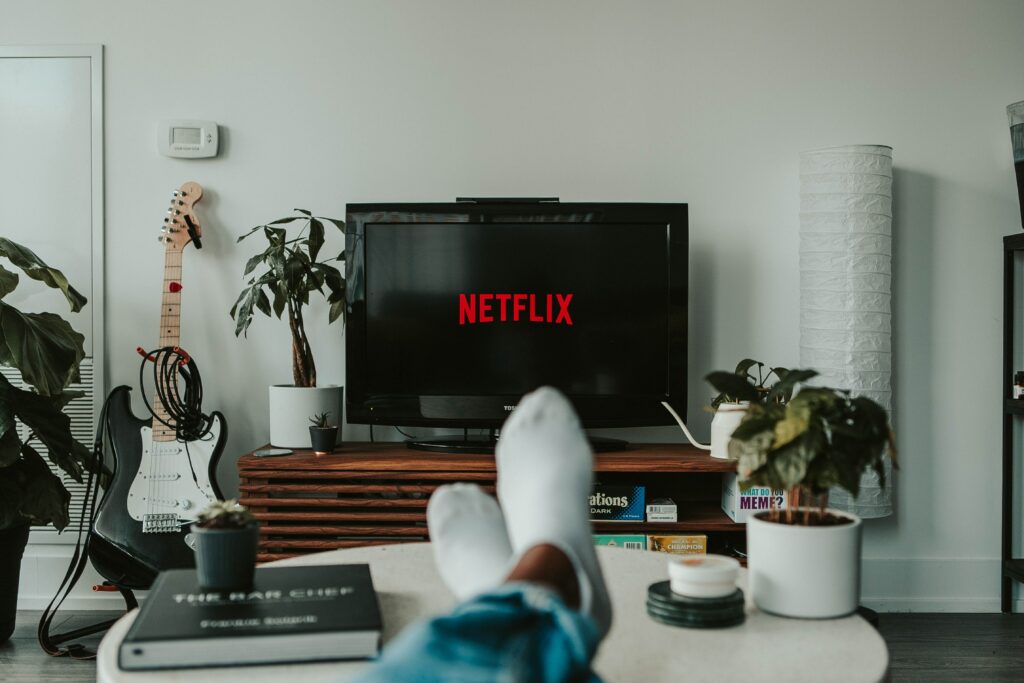 With native 1080P FHD quality and 500 ANSI Lumens, the Emotn N1 invites viewers to watch all their eye-popping favorites. The remarkable HDR10 technology brings vibrant display with incredible contrast for bright whites and true blacks. Enhanced with Dolby Audio and dual 5-watt built-in speakers, users can hear every detail in crystal clear clarity. This combination of superior images and rich sound allows the viewer to feel like they're right there in the story.
In the quest for intelligence, simplicity and ease, the Emotn N1 employs a super easy setup with the cutting-edge ToF Laser Autofocus and Auto Keystone Correction, to free the user's hands to a great extent. Viewers can always get a clear rectangular picture in seconds, and the entire adjustment process is nearly seamless to them. The Emotn N1 surely offers peace of mind for viewers to get into the mood for their favourites.
Designed with versatile connectivity, including HDMI, USB, WiFi and Bluetooth, the device enables users to connect it to various devices. The built-in stand on the bottom enables projection angle adjustment of up to 12 degrees. The projector also boasts a 30,000-hour lifespan and a low noise level of 26dB, making it a long-lasting and quiet companion.
The Emotn N1 is now available at the price of €499.99 on Amazon Europe. To celebrate the launch, the company is offering a €50 off coupon. For more information, visit the official Emotn store on Amazon.
About Emotn
As a sub-brand of Dangbei, Emotn is dynamic, vigorous, and fearless. Upholding the principle of innovation and intelligence, Emotn develops smart projectors that combine practicality and style, and keeps refining its products to bring more freshness to its consumers. Enjoy Movies ToNight with Emotn.