WHERE TO GO IN BERLIN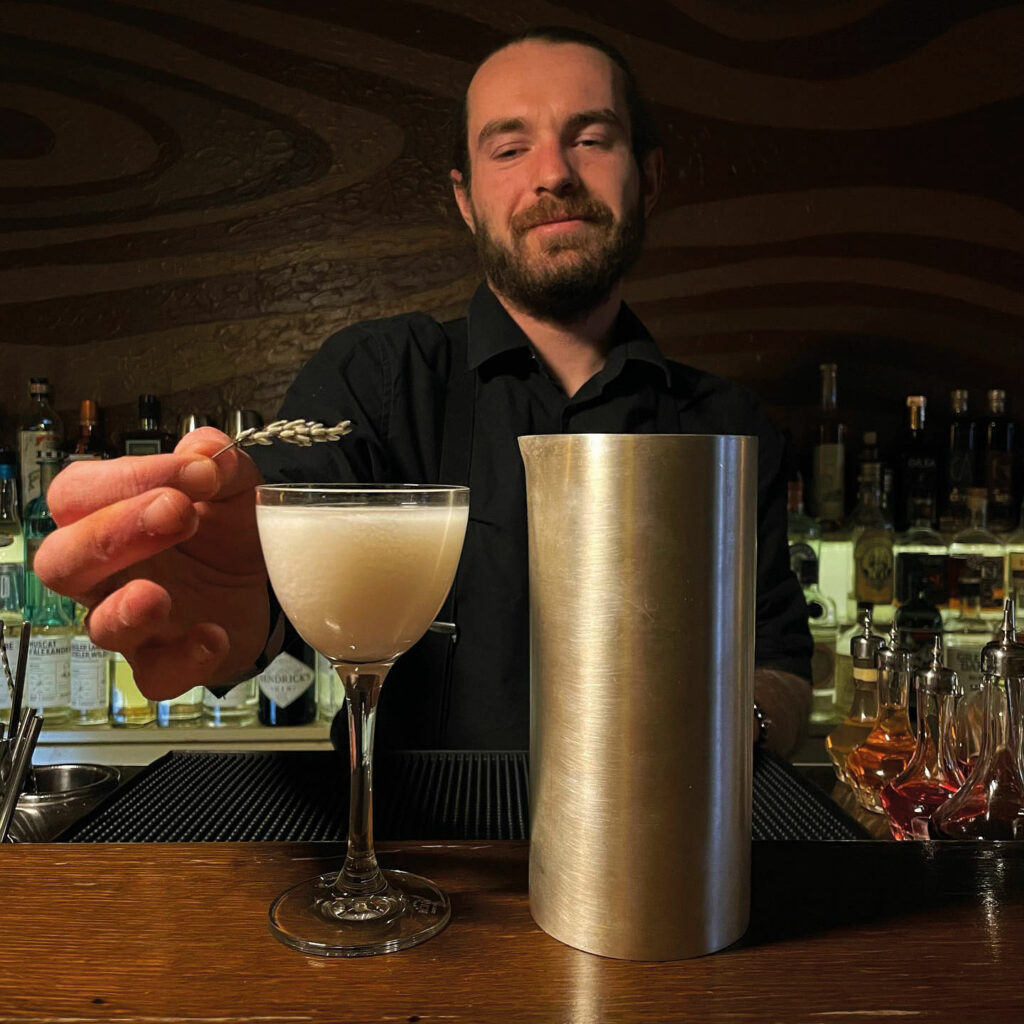 Hitting the Green Door Bar
Behind a small green door with its green neon sight, there is a hidden American bar serving cocktails over a long wooden counter. The retro-looking cocktail lounge is decorated with furniture imported from New York in the 90s including leather banquette seating and bookshelves. The interior is somewhere between a private salon and a David Lynch film, with the walls painted by artist Thomas Hauser in his signature style. The bar is known for its attentive hosts and relaxed atmosphere. There are over 20 classic cocktails to choose from, including Green Door's in-house creation, or enjoy a wine on the terrace. There is also the Rose Cocktail, a romantic combination of vermouth, Kirschwasser and raspberry syrup, or the Mother-in-Law, a Bourbon heavy concoction with maraschino liqueur, orange Curacao, Amer Picon, syrup, and dashes of Angostura Bitters.
Green Door Bar
Winterfeldtstraße 50,
10781 Berlin
Tel: 030 2152515
---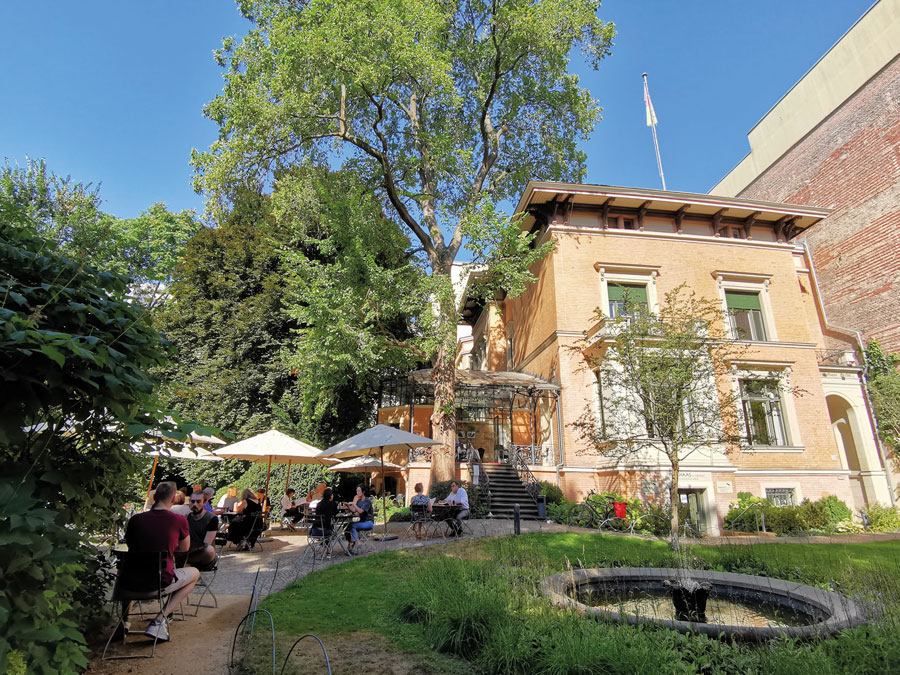 Drinking Snow White and other fairy tales…
The Fairytale Bar Berlin takes its name from the nearby fairytale fountain inside Volkspark Friedrichshain. It is a curiosity in the German capital, themed after wondrous stories for adults. Dark figures in fancy dress open the door to a world where famous characters come to life and welcome guests from behind glass cabinets. Wall dividers and curtains provide a homely yet eerie atmosphere at the dark venue. The curious menu is at the bar's core with men and women being given separate books that give off different scents and contain small bites to eat. Each drink is named after a fairy tale, such as Snow White and Rose Red, or Mowgli, a very balanced drink of rum, chocolate and coconut.
Fairytale Bar
Am Friedrichshain 24,
10407 Berlin
Tel: 0170 2195155
https://fairytale.bar/
---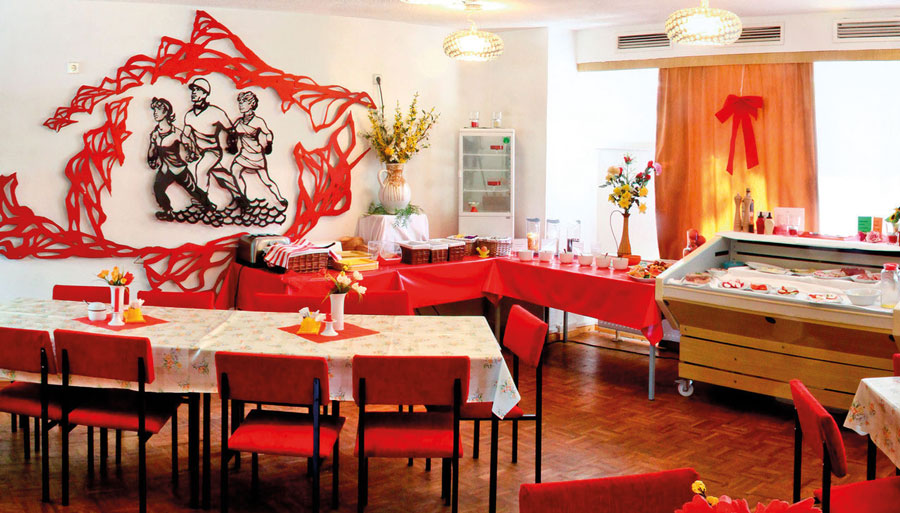 Volkskammer Restaurant
Experience the atmosphere of East Berlin in the 70s and 80s with traditional dishes prepared by experienced chefs from the former German Democratic Republic. Named the "People's Chamber," the restaurant is easily accessible next to Ostbahnhof. Beef roulade, large steaks and Thuringia ragout are just a few examples from the menu which includes a vast choice of home-made cuisine. Step back in time and tuck into your meal under the portrait of a "benevolent" Erich Honecker. The restaurant also caters for private groups and company dining.
Volkskammer Restaurant
Str. der Pariser Kommune 18b,
10243 Berlin
Tel: 030 20687549
https://www.volkskammer.de/
---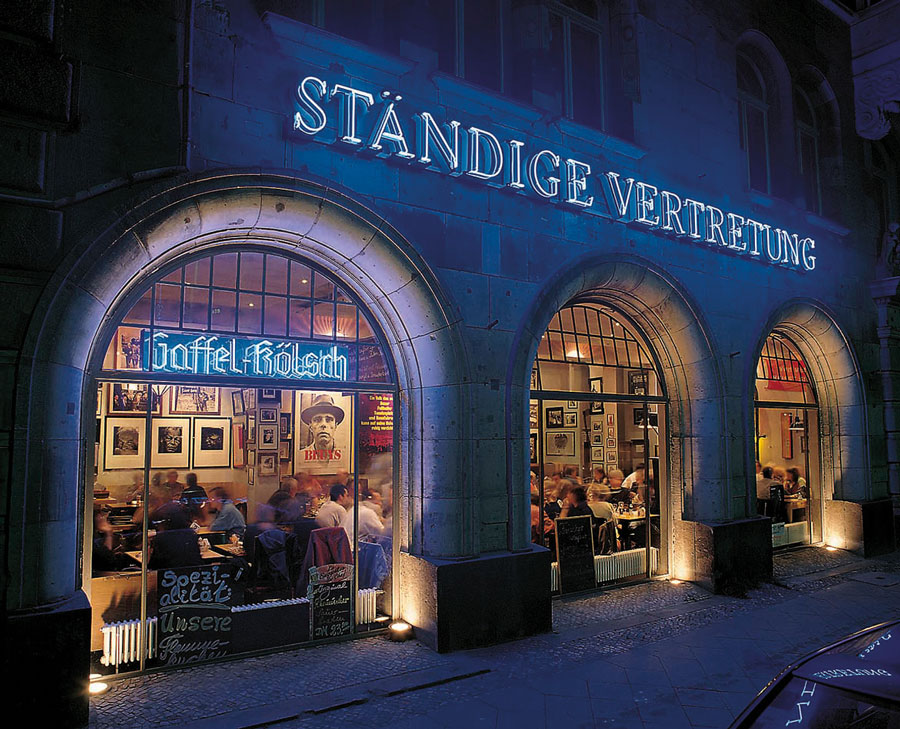 Ständige Vertretung (StäV)
The first and original Ständige Vertretung (StäV) is situated along the river Spree, facing Friedrichstrasse rail station. The name means "permanent representation", the name denoting the West Germany equivalent to an embassy during the German Democratic Republic era. With Berlin winning as Germany's capital, StäV remains the place to remember the 40 years of Bonn as a federal capital. Surrounded by pictures, the brasserie-style restaurant offers generous German dishes and is particularly famed for its giant and delicious sausages and meat balls served with beer or wine… from the Rhineland of course! Choose from an impressive beer selection or try a Berlin Spritz with Belsazar Rose, Thomas Henry pink grapefruit and orange. Dishes include Russian soup, Rhenisch goulash served in terrine and 'the original Currywurst.' Wash down your meal with one of several flavours of Schnapps from Cologne.
Ständige Vertretung
Schiffbauerdamm 8,
10117 Berlin
Tel: 030 2823965
https://www.staev.de/