At yesterday's IFA press conference, Director of UK sales and marketing David Flintoft said the pandemic led the company to reimagine what the TV set could be.
"TV once again became the focus and took a new meaning for the household," he explained at the highly anticipated Toshiba press conference on Thursday.

The QL5D Series and QA5D Series TV sets were exclusively unveiled, with a wide variety of forward-thinking features intended to "reimagine television". The products integrate quantum dot technology, the dots being tiny nanocrystals which glow when exposed to UV light. This technology can increase the colour range on LCD panels by up to 50%, offering a dynamic spectrum to viewers.

"With social media viewings on the increase, who knows one day it may even take over the likes of Netflix", Mr Flintoft noted. "At Toshiba, we've seen this trend and we've taken it further by taking small screen experiences into large screen ones."

The sets on display uniquely integrate TikTok along with Google Play, Netflix, Prime Video and Android TV, depending on the model. Specifically, the QA5D model offers viewers an immersive experience via the Dolby Vision and Dolby Atmos features. Atmos is a sound technology that can enhance existing surround sound systems, creating what Mr Flintoft described as a "three dimensional sound object". The QL5D model supports TRU Picture technology which can provide a smooth, upscaled and detailed viewing experience for users.

"Nothing replaces face-to-face contact, reconnecting with old friends and connecting for the first time with new ones," said Mr Flintoft on Toshiba returning to IFA Berlin. "That's why IFA, in particular for our industry, is second to none".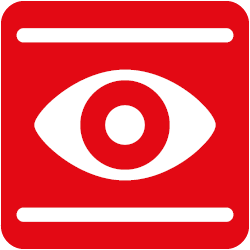 Hall 8.2 / Stand 101