Frederic Langin, vice president of sales and marketing for TCL Europe, revealed the world class footballers added to the brand ambassador team along with the latest product releases at the company's IFA 2022 press conference.
Spanish midfielder Pedri Gonzalez, French defender Raphael Varane, and English midfielder Phil Foden are lining up with long-term global brand ambassador, Brazilian forward Rodrygo Goes. All four stars will feature in TCL's online and offline advertising campaigns and contribute exclusive content to its channels during the 2022/2023 season and throughout next year.

"In the months to come, our brand ambassadors will bring excitement and happiness to you around the world. We are so excited to have them onboard," Mr Langin told an eager audience at IFA Berlin, Thursday.

TCL's Marek Maciejewski then unveiled the new Mini LED and QLED 4K TVs, endowing the new range with excellent clarity, stunning contrast, true-to-life colours, smooth motion and a reflection-free screen. "They are also well designed fashionable pieces of furniture that will perfectly blend into your home decor," he added.

TCL NXTWEAR S wearable display glasses are also being upgraded, in another major announcement from the IFA 2022 stage. Controls have been modified to make it easier to adjust settings such as volume, brightness and 2D/3D mode switch.

Mr Langin also highlighted the company's sustainability initiatives at the conference, including the launch of more energy A-class products this year. "We continue to oversee the process to reduce energy usage, remove hazardous substances, keep conflict minerals out of our supply chain, advocate for green packaging and increase the volume and quality of our electronics recycling programmes," he said.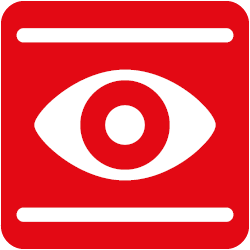 Hall 21, Stand 101