Discover how Bosch Smart Home uses multifunctionality to break ground in saving energy and guaranteeing security at home
Gabriel Wetzel, CEO of Robert Bosch Smart Home GmbH, has led operations in the smart home sector for more than four years.
We asked Mr Wetzel to offer us some key insights into Bosch Smart Home, which IFA visitors can discover at the Bosch stand in Hall 1.1. The brand stands out thanks to innovations within energy saving and security, offering users a dependable set of features.

What can you tell readers about the Bosch Smart Home's standout features?
With Bosch Smart Home, you can achieve energy savings of up to 36%, using four main functions. The first one is to individually control each room. Secondly, you can control the temperature of the room when you are not there, a kind of absence assistant. The third one is to control the temperature when you open the window, for example to switch off the heating system – that's a ventilation assistant. The fourth function contributing to the 36% energy savings is shutter control; closing down the shutters in the evening.
This is part of a bigger trend to save energy, a hot topic at IFA 2022. Why is this so important?
Over 60% of our users are acquiring a Bosch Smart Home system for this function, it's really an expectation from the users. In the past, users perhaps expected comfort from this heating control but in the meantime it's clear it's also a question of reducing the bill. Bosch Smart Home has a major impact, alllowing to save up to 36%.

Well especially now that's so important…
For us, the energy saving function level is one aspect of our contribution to the environment. Another way in which we can contribute is to think of ways to protect our planet's resources from the very beginning when developing a product. That is the four R strategy. We reduce the volume of plastic for example, we reduce the volume of our packaging, we reduce the power consumption of the product. This is all a part of production.

The second part is the reuse of components. The same components can be used for several functions. For example, we have window and door sensors that can be used for security functions detecting intrusion and also for the ventilation assistant. So if it detects the window is open, the heating switches off. This is multifunctionality.

Furthermore, we provide some replacement parts so that a product's lifetime can be increased. The fourth part is recycling. It's very important for us to recycle the material from the product itself but also from the packaging. In this area, we have seen a massive improvement with the new generation of products.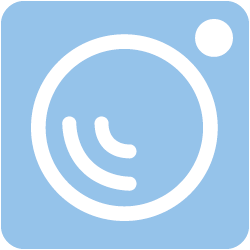 Hall 1.1, Stand 105