AEG unleashes wave of innovation with energy saving washing machines and microplastic filter
The premium brand by Electrolux presented its latest innovations including the AEG laundry collection to a busy press conference at IFA 2022.
In Hall 4.1, attendees can discover the company's new range of washing machines and tumble dryers which automatically adjust time, water and energy usage. A new add-on filter catches up to 90% of microplastic fibres released by synthetic clothing. The unique washing machine range also offers new features such as SoftWater – a groundbreaking technology to filter and purify the water it uses, and a PowerClean programme which cleans your clothes more efficiently and removes stains at only 30°C.

Washing clothes too often and at hot temperatures can ruin the colour and fabric of garments. Instead of washing, users can opt for a steaming function that gets rid of odours in 25 minutes using 96% less water than a regular washing cycle. The new range of tumble dryers has been developed to minimise energy usage and has been equipped with 3D Scan Technology to identify humidity levels inside the items, ensuring that even layered garments are evenly dried.

IFA plays an important role in putting a spotlight on innovation and it's great to be back here," comments Chris Braam, CEO of Electrolux Europe.

AEG is also showcasing its new range of food waste-saving fridges and freezers at IFA 2022, including the 7000 GreenZone/GreenZone+ made with up to 70% plastic in the inner liner walls. The brand is also displaying two new extractor hobs: the 6000 Bridge with eXTractor and the 8000 Bridge/FlexiBridge with eXTractor, designed to bring freedom to kitchen planning as people upgrade and make the cooking space more sociable.
"By working with recycled materials, energy efficient solutions and applying sustainable practices we show that it is possible for consumers to make great tasting, healthy food and keep clothes looking like new for longer whilst taking care of the environment at the same time," Mr Braam adds.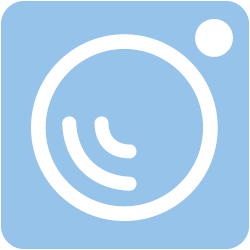 Hall 4.1, Stand 101