STAND OF THE DAY
2 Sep 2022
SIEMENS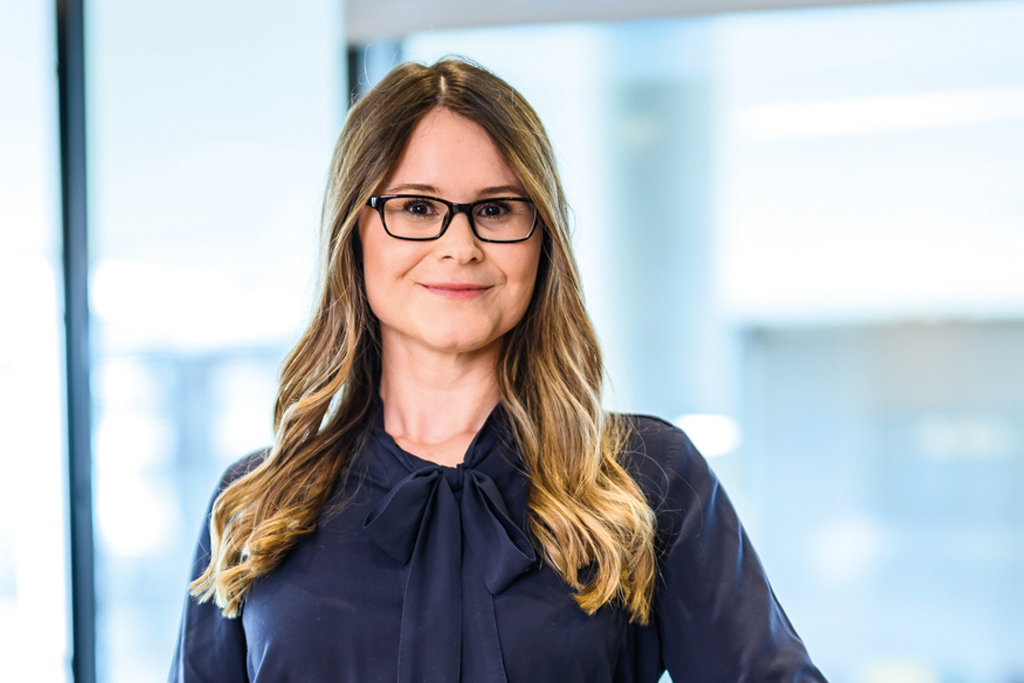 Katja Wendel
Head of Marketing Siemens
BSH Hausgeräte GmbH
"Powered by the idea of enabling meaningful progress, we created a new identity for our Siemens Home Appliances brand. The new, progressive and modern look invites consumers to an urban, elegant and active world characterized by extraordinary personalities."

"Intelligent technology for the new way of living"

Urban Life Park
Inspired by the NYC High Line Park, Siemens is introducing its new brand profile at its IFA 2022 Urban Life Park stand in HALL 1.1. With the tag line "Intelligent technology for the new way of living", the park features a number of exciting product highlights, which visitors can explore while walking along the "Urban Path". Products, including the brand's latest innovations in cooking, laundry care and dish care, are being presented around the Urban Park Stage, where Siemens is also hosting a wide range of entertaining events and cooking shows.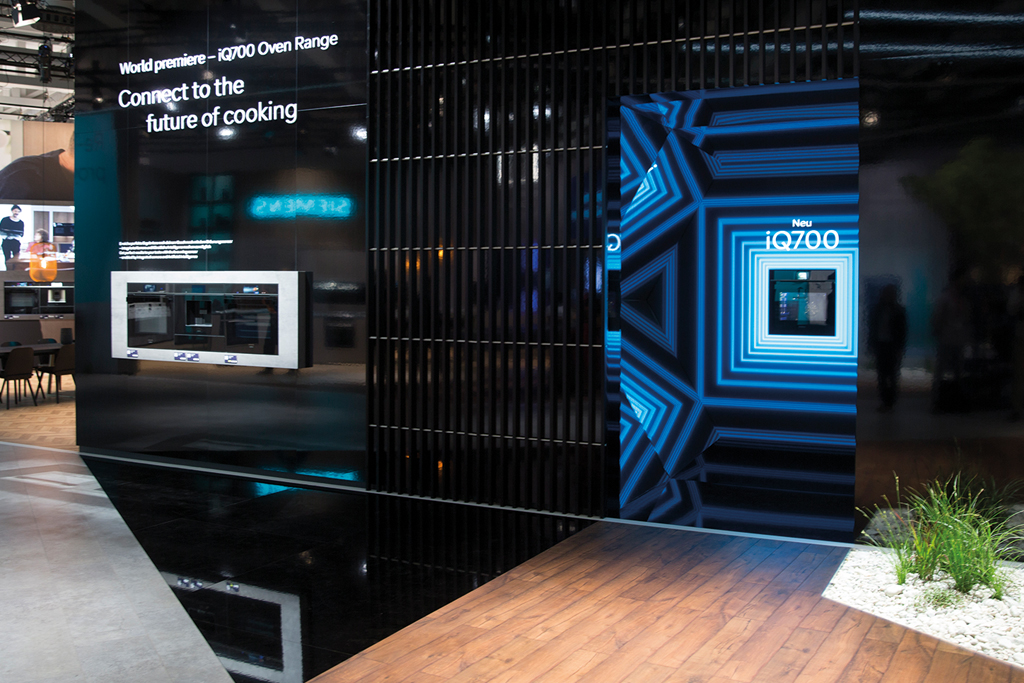 Intelligent kitchen
Here, visitors have the chance to experience first-hand what it is like to live in an intelligent kitchen by stepping into the Home Connect ecosystem, where appliances seamlessly exchange information, listen to voice commands and adapt to personal preferences. The Smart Kitchen Dock serves as a central hub and command centre, where visitors can search for recipes, steer home appliances, listen to music, ask questions and much more, all with voice or gesture control. Check out the original "kaleidoscope" installation to immerse yourself in Siemens' intelligent oven range.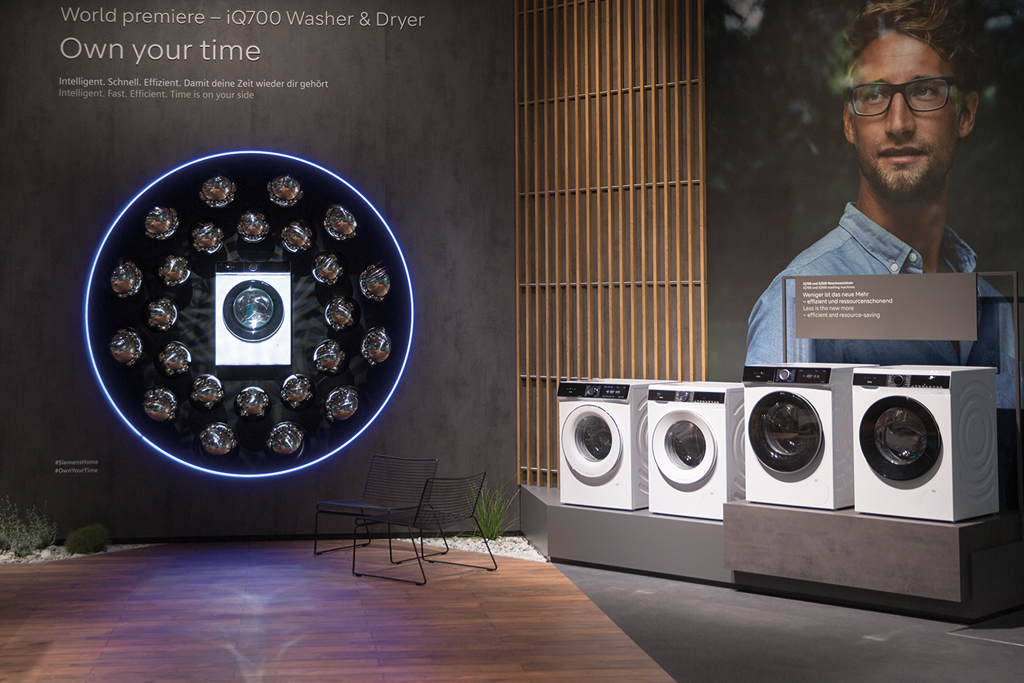 Product Innovations
Siemens is also introducing a number of its most innovative products along Urban Path, under the caption "where technology meets design and connectivity". These include its latest cooling highlights, a fridge which can listen to a person's voice and a new bottom freezer that is the brand's energy saving champion. Also Siemens latest generation of laundry care, featuring the iQ700 washer and dryer, as well as their iQ700 ovens. Last by not least, the company's new EQ900 fully automated coffee machine is there for all to try at the Finest Coffee stand.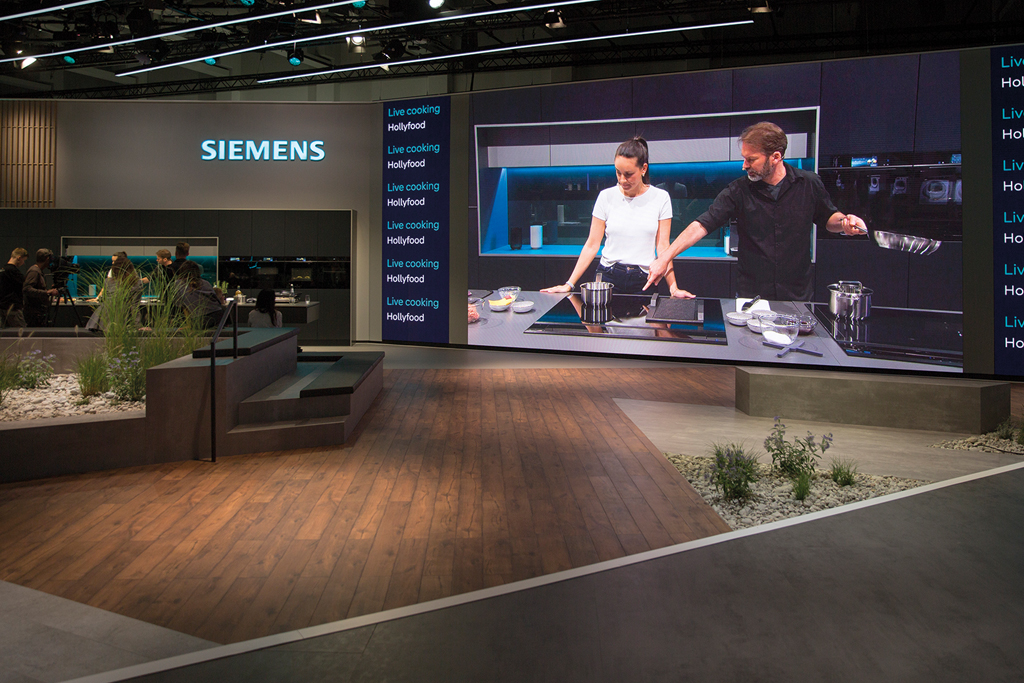 Urban Park Stage
Throughout the day, visitors can learn more about Siemens new brand profile and their latest intelligent home products at the Urban Park Stage. On top of these informative sessions, a series of cooking shows are being hosted by actress and food blogger Janina Uhse & friends (Hollyfood) and TV chef Christian Henze, which are sure to keep park goers fully entertained.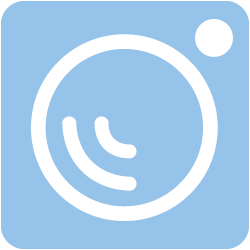 HALL 1.1 / STAND 102