Throughout the five days of IFA 2022, attendees experienced a variety of informative and future-looking press conferences. From TVs with quantum dot technology to dynamic smart home appliances and air purifying necklaces, there were ample unique and innovative new products on show as well as key statements on company strategy and sustainability commitments. Here is a summary of some of the standout press conferences from IFA 2022.
Siemens wowed with "new way of living"
Michael Mehnert, the new MD of Siemens Home Appliances, presented exciting product innovations to a packed audience at the company's IFA press conference on this year's first IFA press day.

Mr Mehnert revealed the brand's new EQ900 fully-automatic espresso machine, with its selection of customisable features. He also introduced the iQ700 Duo washing machine as "our highlight this year", with Mini Load and smartFinish features. Further mentions included the iQ700 oven which uses AI to achieve results according to individual tastes.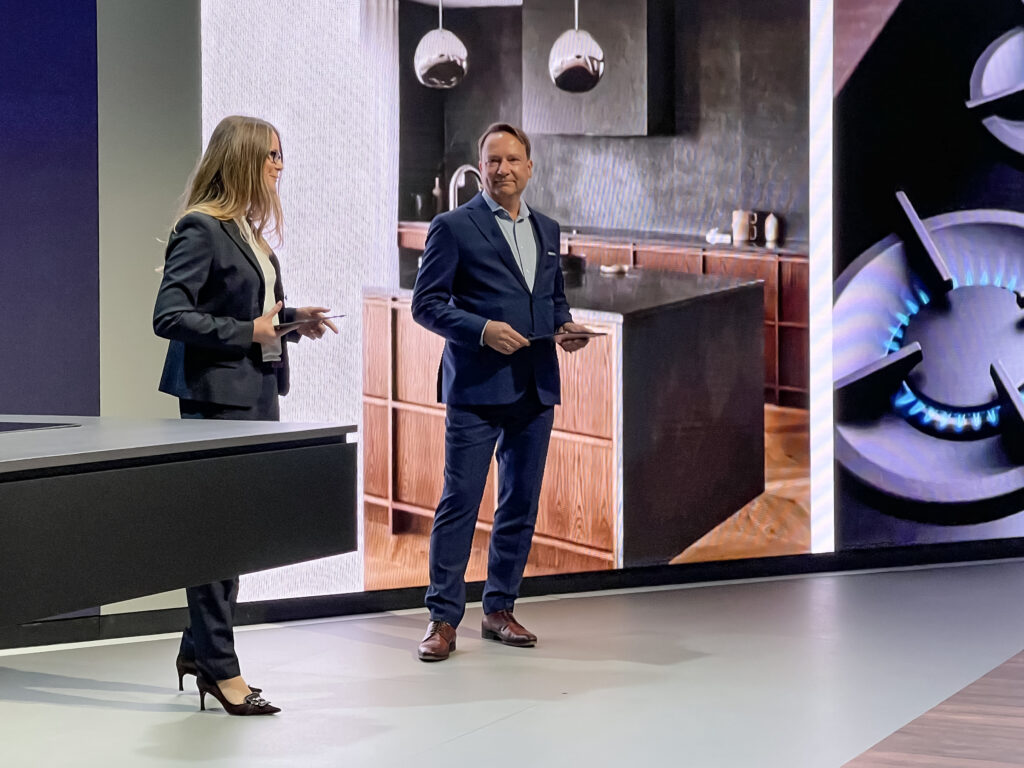 ---
Miele showcased its green credentials
Miele outlined its sustainability pledges and introduced a range of new and exciting products at this year's IFA press conference. A busy theatre audience at the Miele stand heard from EDs and co-owners Dr Markus Miele and Dr Reinhard Zinkann, as well as Dr Axel Kniehl, ED of sales and marketing.

Presenting appliances that use 55% less energy than they did 20 years ago, and washing machines that use 72% less, IFA was a key opportunity for Miele to demonstrate its green credentials.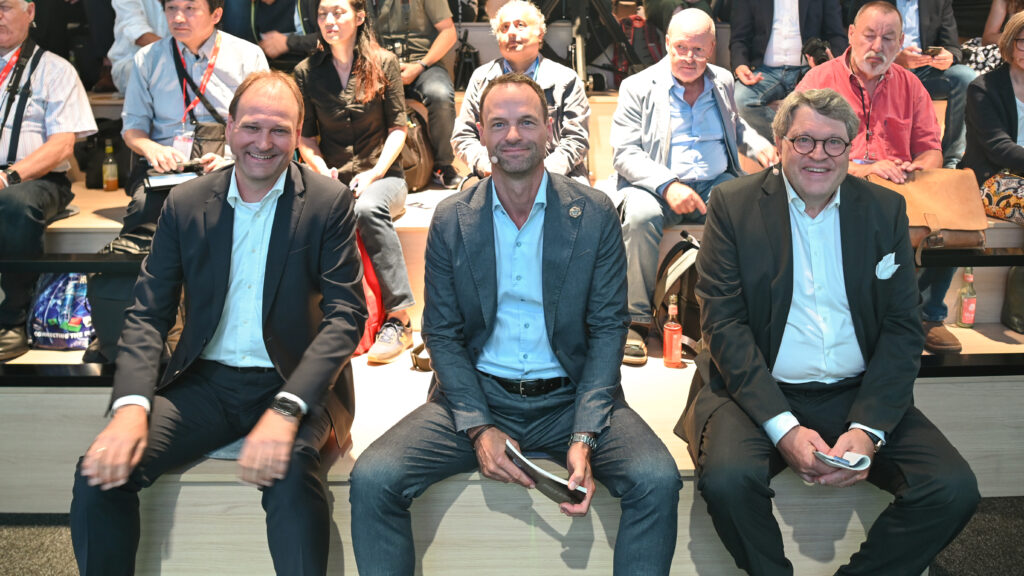 ---
Bosch unleashed full product range
Bosch used its bustling IFA press conference to introduce the latest technologies from its wide portfolio of product categories, which will be promoted in the framework of its dynamic new #LikeABosch campaign in the coming months. Harald Friedrich, MD of Robert Bosch Hausgeräte GmbH, introduced the Door/Window Contact II and II Plus, as well as the Unlimited 7 ProHygienic Aqua, Bosch Cookit and integrated Series 6 dishwasher. The new Series 8 washing machines and Series 8 heat pump dryer were also unveiled.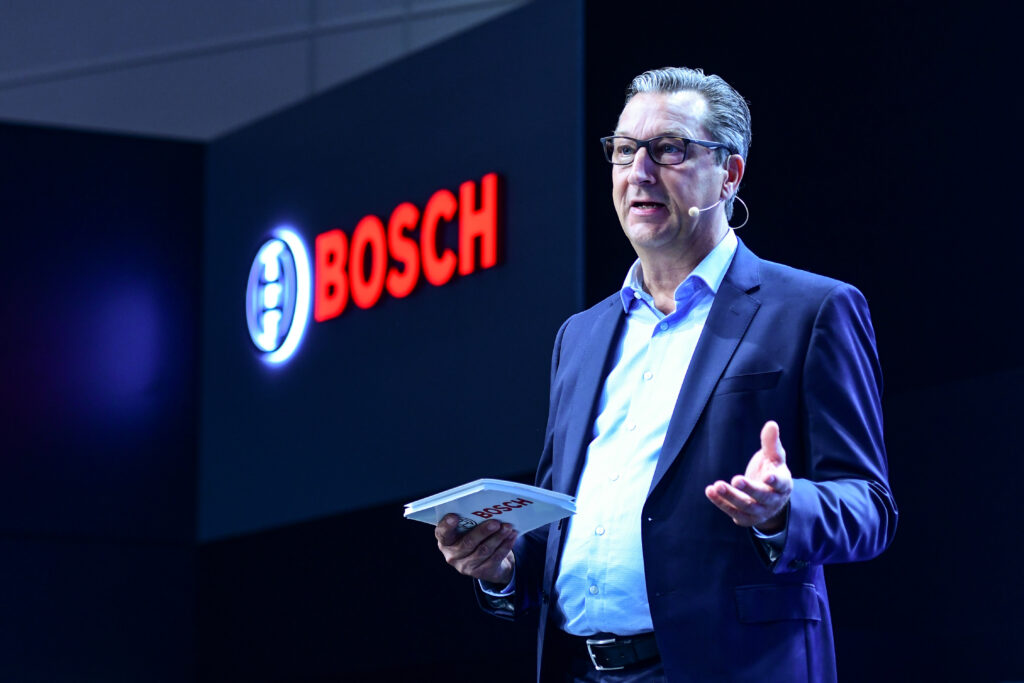 ---
Haier revealed products across all price points
With impressive industry accolades proudly on display, Haier's press conference on Thursday showcased its ambition for more growth as well as a range of brand new products at every price point across the company's three brands: Haier, Candy and Hoover.

"…While respecting data privacy, we study [consumer] behaviours, and this influences the designs of new products as well as constantly updating the software in existing appliances," said Yannick Fierling, CEO, Haier Europe. This 'zero distance' feedback loop enables Haier to create "premium products with a tailor-made experience" with plans to launch "more appliances in 2023 than ever."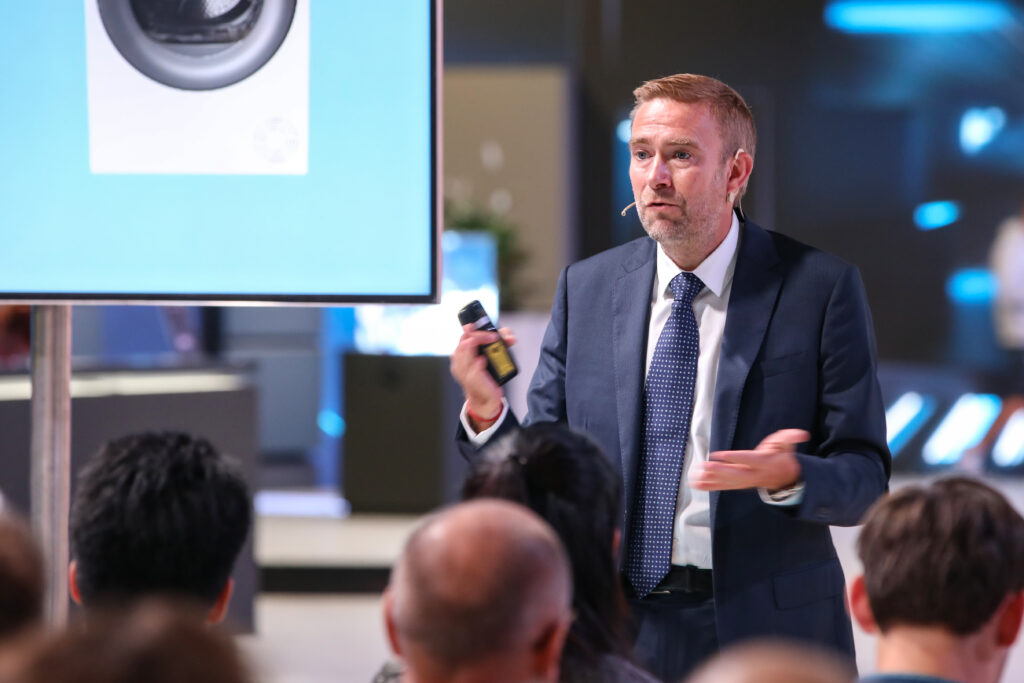 ---
Toshiba unveiled glowing TV sets with quantum dot technology
At its IFA press conference, Toshiba TV exclusively revealed the QL5D Series and QA5D Series TV sets. Director of UK sales and marketing David Flintoft led the presentation, explaining how the pandemic led the company to reimagine what TV sets could be. "TV once again became the focus and took a new meaning for the household," he said.

The QL5D Series and QA5D Series TV sets use quantum dot technology, which sees tiny nanocrystals glow when exposed to UV light.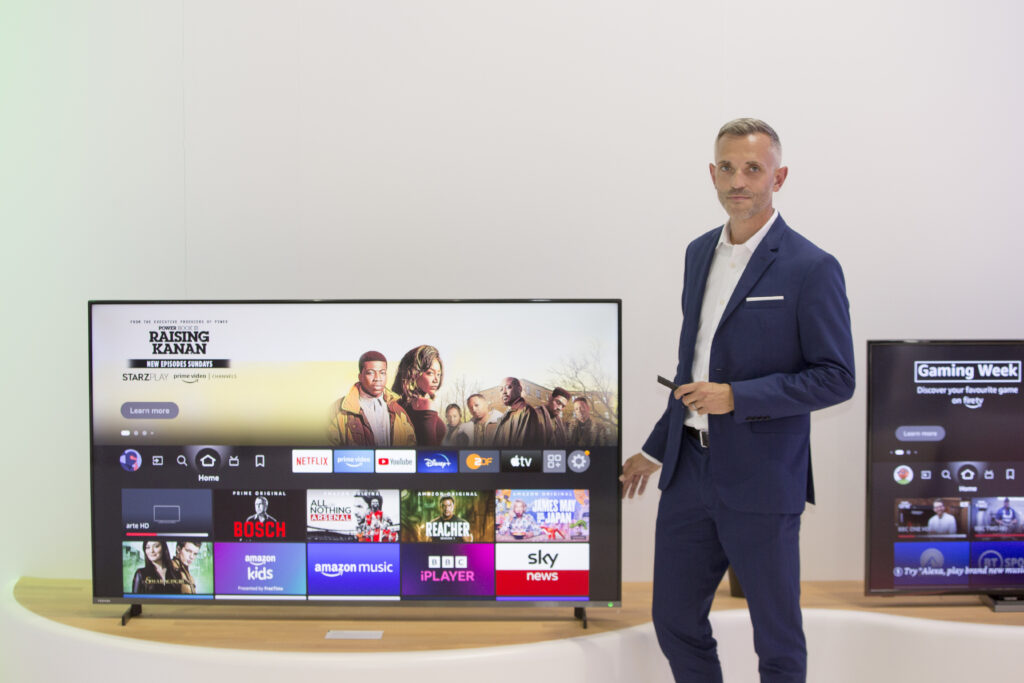 ---
TCL announces new football partnerships and products
TCL's press conference on Friday saw Marek Maciejewski, product development director Europe, release anticipated info about the company's new Mini LED and QLED 4K TVs, featuring reflection-free screen and dynamic colours. Upgraded TCL NXTWEAR S wearable display glasses were also on show.

Before that, Frederic Langin, VP of sales and marketing for TCL Europe, welcomed football stars like Barcelona's Pedri to its brand ambassador team. Mr Langin also detailed the company's sustainability initiatives, including the release of more energy A-class products this year.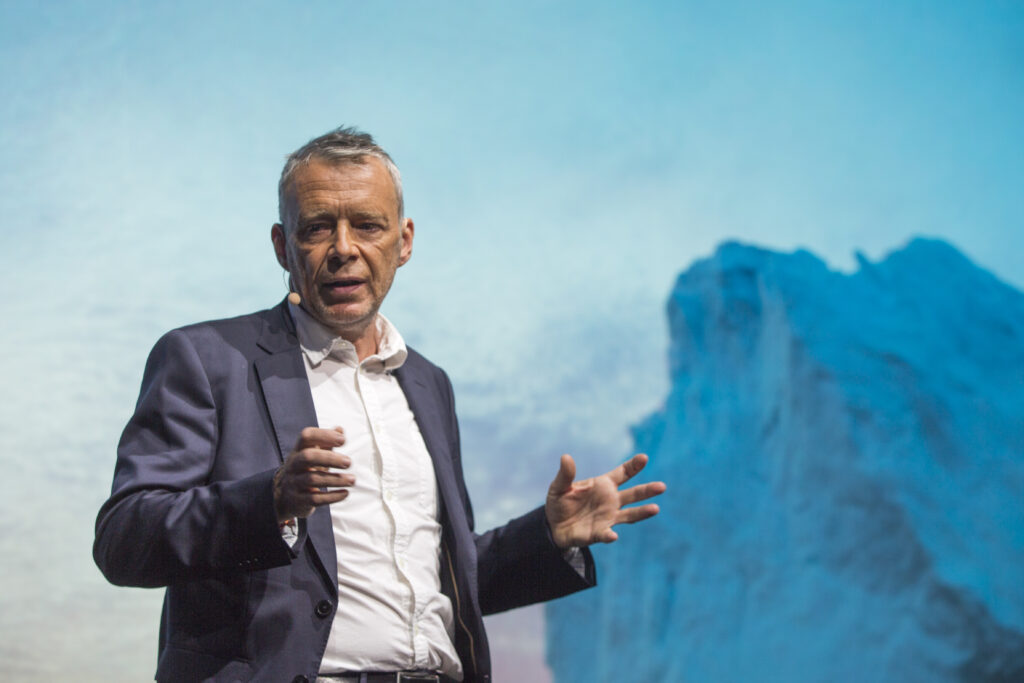 ---
EK made an anticipated return
CRO Jochen Pohle celebrated his company's return to IFA under the new umbrella brand: "EK: retail in motion". During an IFA press briefing on Friday, Mr Pohle made a call to action to discuss topics such as procurement and marketing, especially in the wake of crises around the world.

Mr Pohle also explained EK's objectives at IFA: to be a "home port" for affiliated retailers and for its stand to be an attraction for potential retail partners.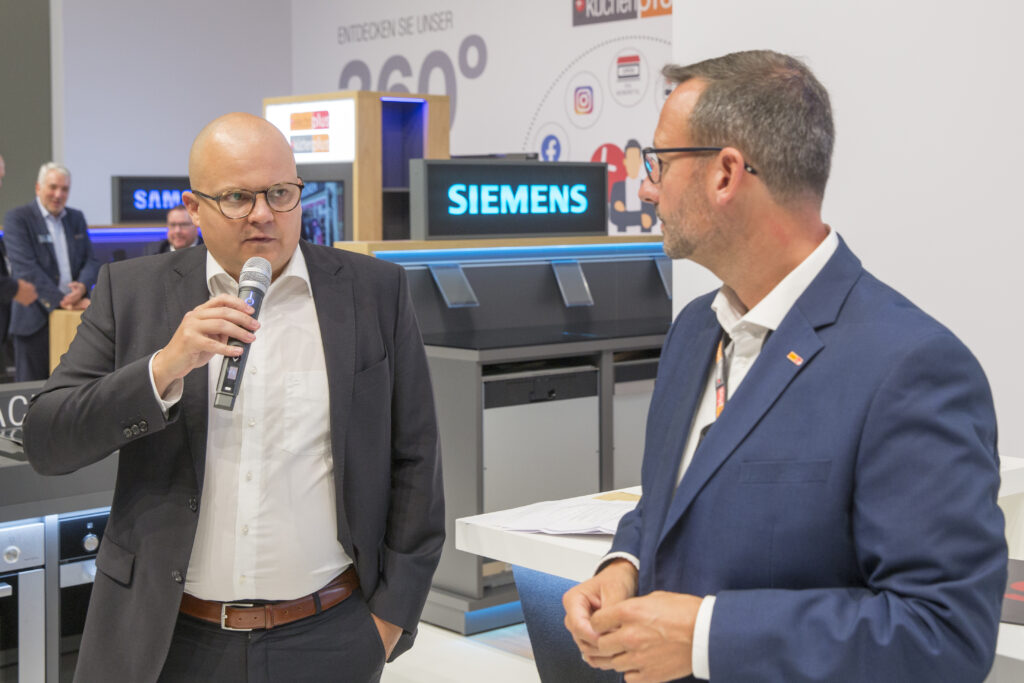 ---
Taiwan Excellence presented head-turning inventions
Taiwan Excellence was generous enough to serve up bubble tea to attendees at its press conference with an opening speech from Prof Jhy-Wey Shieh, Taiwan's representative in Germany, on Friday. An impressive selection of the country's leading innovators then took to the stage to present their products.

IPEVO introduced the TOTEM NX-120A camera system for online teaching, with two built-in lenses. AcerPure put forward its Pro P2 air purifier, containing a 4-in-1 HEPA filter. Additionally, Ible showcased the Arivida E1, a necklace-like air purifier. While Paper Shoot disclosed information about its Jadeite Cabbage digital camera.