Berlin Photo Week, partnering with IFA Berlin 2022, will be presenting exciting imaging products, events, workshops as well as an outstanding line-up of Magnum photographers
Photo and video enthusiasts can already look forward to the BERLIN PHOTO WEEK 2022, which will run parallel with IFA Berlin from 02 to 06 September. This time the event will take place at Arena Berlin, the main festival grounds, together with numerous satellite venues at places all over Berlin. In addition to new products from the world of imaging, creative fun places, high-quality exhibitions, numerous events, fascinating workshops and attractive photo walks will enthral the photo and video fans visiting the show. Berlin Photo Week celebrates photography like no other event and in early September will transform Berlin into the capital of photo culture.
With the publisher and Galerie Buchkunst Berlin, a three-day book signing marathon is being organised at Arena Berlin. In addition to their own publications, the photo book experts Ana Druga and Thomas Gust will accompany book signing sessions with numerous leading Magnum photographers, including Susan Meiselas, Christopher Anderson, Bieke Deporter, Thomas Dworzak, Alec Soth, Sabiha Cimen and Thomas Hoepker:

Current publications including "Khidi – The Bridge", "Agata", "The way it was", as well as classics such as "Carnival Strippers Revisited" and "Sleeping by the Mississippi" and the latest Magnum book entitled "Magnum Photos 75 Years", published to mark the big anniversary, will be provided:

Provisional times for the book signing sessions at Arena Berlin (additional times will be successively added as signing times are confirmed):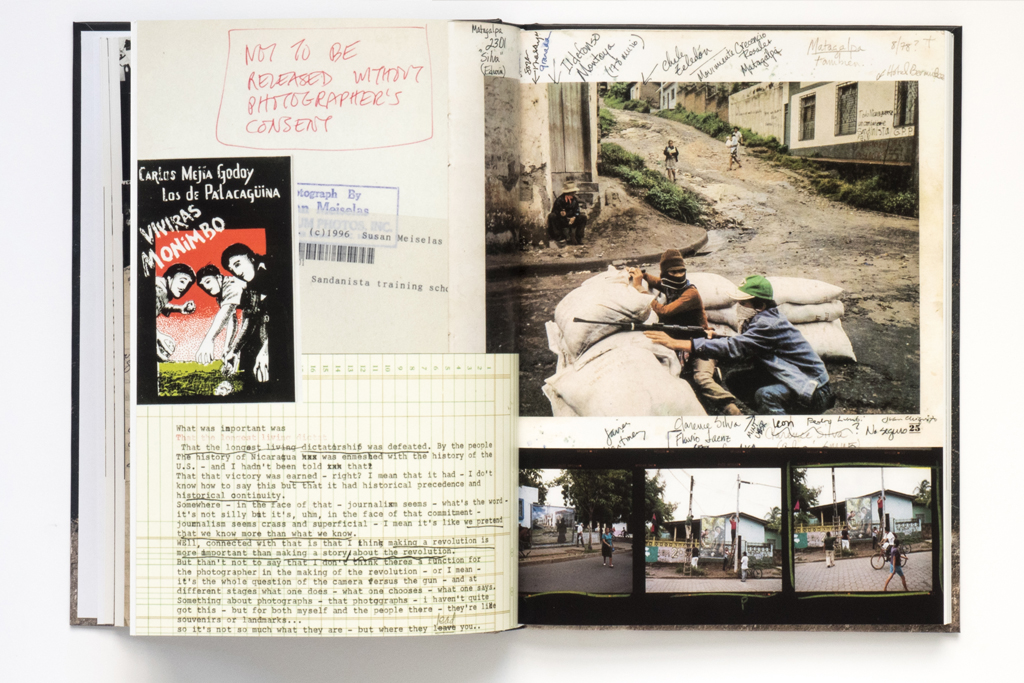 Friday, 02 September 2022
1.00 – 2.00 p.m.
Johanna-Maria Fritz, OSTKREUZ AGENTUR / BUCHKUNST BERLIN & FRIENDS
3.00 – 4.00 p.m.
Thomas Dworzak, MAGNUM PHOTOS
4.00 – 5.00 p.m.
Christopher Anderson, MAGNUM PHOTOS
5.00 – 6.00 p.m.
Bastiaan Woudt, BUCHKUNST BERLIN & FRIENDS
Saturday, 03 September 2022
12 noon –1.00 p.m.
Alec Soth, MAGNUM PHOTOS
1.00 – 2.00 p.m.
Sabiha Cimen, MAGNUM PHOTOS
2.00 – 3.00 p.m.
Bieke Depoorter, MAGNUM PHOTOS
3.00 – 4.00 p.m.
Susan Meiselas, MAGNUM PHOTOS
Sunday, 04 September 2022
1.00 – 2.00 p.m.
Sebastian Wells, OSTKREUZ AGENTUR / BUCHKUNST BERLIN & FRIEND
1.00 – 2.00 p.m.
Nikita Teryoshin, BUCHKUNST BERLIN & FRIENDS
3.00 – 4.00 p.m.
Florian Bachmeier, BUCHKUNST BERLIN & FRIENDS
4.00 – 5.00 p.m.
Thomas Hoepker, MAGNUM PHOTOS
The exact times of each book signing session and for other photographers taking part will be posted on the homepages of BERLIN PHOTO WEEK (berlinphotoweek.com) and Buchkunst Berlin (buchkunst-berlin.de).
Detailed information on tickets, workshops and the conference programme is also available at berlinphotoweek.com.
© Susan Meiselas, courtesy Buchkunst Berlin