SBS teams-up with Rolling Stone magazine for stylish and high-performance audio products
The company will be back at IFA to present its The Rolling Stone collection, which was designed for an audience that loves technology and pop culture, as well as many other audio innovations.
The accessories originated from the JAZCollection characterised by excellent sound reproduction and its partnership with Rolling Stone magazine, an iconic and trend-setting magazine for fans of POP culture and music.

The company's Sopop earphones, with their innovative design in terms of shape and size, can easily be connected to your smartphone or tablet without wires. Furthermore, the touch controls mean songs or phone calls can be managed with just a simple touch.

The Band M8 wireless headphones with high sound fidelity and a modernised design, have been
designed with a radius of action of up to 10m and offer up to 20 consecutive hours of listening. They can also be used with a 3.5mm jack cable, transforming them into wired headphones.

For listeners who are uncompromising when it comes to sound quality, look no further than the 5W Band Wireless Speaker. A handy and fitted strap makes the loudspeaker easily transportable, and the 1200mAh battery guarantees music playback for approximately six hours.

The EVO power line allows users to charge two devices simultaneously, while the USB-C port provides a super fast and secure 20 watt power supply. An LCD display is what makes the EVO power line stand out from its competition. The screen is used to display the power level with "utmost precision", according to SBS.

The 20W Charger shares many of these same innovative features, such as simultaneous charging of two devices, Power Delivery and Adaptive Fast Charge. Finally, the one-metre type-C corded cable is highly dependable, durable and features metal-tipped connectors.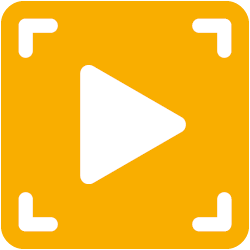 Hall 3.2/ Stand 100