"The new feeling of watching TV": Kronoton founder and CEO Gunnar Kron on the new TV Sound Optimiser
The founder and CEO of Kronoton GmbH has turned heads with the TV Sound Optimiser. After a showcase at Innovations Media Briefing, and ahead of a presentation of a new release at IFA 2022, the inventor gave us an exclusive insight of his product and the technology and inspiration behind it. 
Kron has an interesting background as a music producer and bona fide audiophile, spending years researching audio algorithms and new technologies. The HDSX TV Sound Optimizer Toslink is a result of that hard work, passion, and intelligence of sound technology.  
What can you tell us about the TV sound optimiser?
We solved the well-known problem of fluctuating volumes and understandable dialogues in TV and streaming content. Everybody knows it: you sit there with a remote control [pressing] up and down, up and down. We invented the HDSX TV Sound Optimizer Toslink, a very little device, very light.

It's simply plug and play between a TV and a soundsystem of your choice, you can use a sound bar, mobile speaker, hifi equipment, headphones, and the power comes from the TV. It switches on and off automatically with the TV, so no secret hidden power consumption in the night.

The heart of the device is the powerful software, the sound is controlled in real time, lip synced. Audio that is too quiet is lifted and what is loud enough is not touched. The mix is a consistent volume but such a perfect level that you can hear it dramatically. Besides that, the speech of the actors comes to the front so you can really understand every word.

The benefits are: your neighbours are happy, you can watch for as long as you want, you can relax and enjoy the content without controlling anything at any time. It's really the new feeling of watching TV.
The mix is a consistent volume but such a perfect level that you can hear it dramatically.
What is the future for this device and more Kronoton products?
We are at the start of a great journey, and this is the first model with digital optimal in and outputs. We will complete the next model with HDMI, this is the prototype right now, but at IFA it will be showcased as a final product.

We have virtual 3D sound on this new device that will come, so you have a big sound with clear dialogue in your living room, which is new too. Most times when you have virtual sound which is bigger than its surroundings, normally the dialogue is not very understandable, we solved this too. This is the next important step for bringing the next kind of connection to the living room.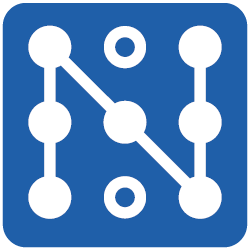 Hall 20, Stand 148