Sustainability under the spotlight at IFA's biggest ever Reseller Park 2022
ADVERTORIAL
Reseller Park is returning to IFA Berlin 2022 with its biggest-ever lineup and brand new Sustainability Zones.
Reseller Park is recognised on the world stage as a smart, tailored B2B marketplace bringing manufacturers, resellers, distributors, retail purchasers and traders together. This year, the innovative tech hub is presenting 90 exhibitors and introducing new hall topics in the field of Sustainability: The new "Sustainability Zones" feature a Green Tech Zone, a Sustainability section, the Smarthome Connectivity Area, as well as an all new Refurbishing zone.

"We are doing what we can," says Jan Nintemann, Managing Director of Global Fairs TT-Messe, about his motivation for bringing these new Sustainability Zones to life.

The Green Tech Zone is set to captivate and inspire visitors with daily workshops featuring a small stage and product presentations, coordinated by Global Fairs partner flocq. Speakers include the company Briif presenting what it claims to be the "world's most sustainable air purifier" made from 90% sustainable materials.

Two years of the coronavirus pandemic without trade fairs, the climate emergency, and the energy crisis pose major challenges for the tech industry. This is not only about the evolution of retail businesses amid e-commerce, but also new consumer behaviour facing these challenges.

Many things that were previously taken for granted are being put to the test. In particular, increasingly more young people – a main target group of consumer electronics – are thinking about their future. Not only are they questioning the causes of global warming and the plastic-littered oceans but also how they can change their behaviour in a way that conserves resources and protects the climate. The credo of new products is less so about 'even faster' or 'even more comfortable' and more about 'how damaging is it to the climate?'

This irreversible trend is therefore affecting consumer behaviour, with products increasingly being scrutinised for environmental compatibility and climate damage. The catastrophic consequences of the now clearly noticeable climate change also call for a technological and economic revolution: Which products and solutions not only do not pollute the climate and the environment, but at best have a "healing effect"?

Digitalisation and AI can be highly effective accelerators in the journey towards a climate-neutral world, with great opportunities for companies that invest in green tech and not in green washing. Reseller Park believes the path is the goal – you can't just flip a switch and suddenly everything is green. Instead, you simply start with as much and as well as you can and communicate it as it is.
This is how Jan Nintemann aims to organise this year's Reseller Park, in the most climate and environmentally friendly way possible – with an eco-certified stand builder who pays attention to the greatest possible reuse of environmentally friendly materials and to waste avoidance. Even the catering is to be organised as sustainably as possible.
Greenfever
Among this year's 90 exhibitors is the ISO-9001-certified Greenfever from Portugal, that has been specialising in the international refurbishing business with IT components for 14 years. The company operates with a weekly incoming stock of up to 10,000 units including drums and SSDs, notebooks and desktops.
BIOND
Belgian green tech company BIOND are experts in non-plastic materials, with a 100% biodegradable plastic substitute made mostly from processed wheat. Known as "wheat plastic", the pioneering product is not only used for packaging but also for the production of technical products such as cables.
KNX Professionals
In the "SmartHome Connectivity Area" KNX, as the world's largest smart home and smart building standard, will showcase energy-saving solutions. In most cases, an intelligent SmartHome system is also a green tech solution, because it (almost) always leads to a CO2 reduction of 15 – 30%.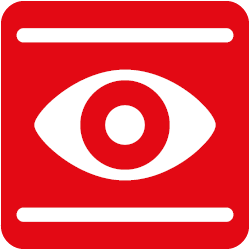 Hall 25