Leica's expansion into the laser TV market goes full steam ahead with Hisense partnership
The world famous camera and lens specialist has decided to partner with electronics company Hisense as it expands into the growing laser TV market. The company is presenting its first laser TV, the Leica Cine 1, exclusively at this year's IFA Berlin.
Leica Camera AG has implemented a growth strategy, which will see the company expand into laser TV market in partnership with Hisense. With many years of experience and a proven track record of innovation with lenses, the company is perfectly positioned to move into the laser TV market segment – described by the company as "the next logical next step".

"Home cinema entertainment is a rapidly growing market and the expansion of our product offering in this segment represents a promising opportunity to delight new customers with our premium products", said Matthias Harsch, CEO of Leica Camera AG.

The partnership will involve technological cooperation between the two businesses, creating a strong foundation for the development of laser TVs. The long-term goal of this alliance is to merge Leica's revered reputation in crafting high-quality projection lenses with Hisense's experience and prestige in the laser TV market. The result? Creating a platform which can produce powerful and forward-thinking short-distance laser TVs.

The decision to partner on the production of laser TVs could prove rewarding for both companies, especially given the growing success of this market segment. Data provided by All View Cloud indicates that the compound annual growth rate of laser TVs was as high as 213.8% between the years 2015 to 2020. According to data provided by Global Info Research, global revenue for the laser TV segment was estimated to be around $1.3 billion (around €1.27 billion).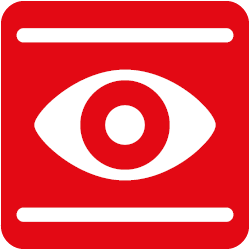 HALL 2.2 / STAND 205
Photo: As the technology and market leader in the field of laser TV systems, Hisense is the ideal partner…", said Leica Camera AG CEO Matthias Harsch